We have been blessed to have Jane Derrick lead our morning Women's Bible Study for the past 22 years! We are so grateful for her years of faithfully teaching God's Word and being a mentor and and encourager for so many women.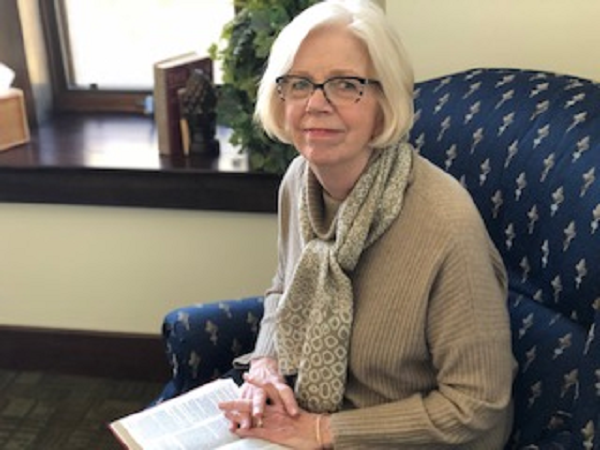 Jane is a longtime Bible teacher and Asheville resident. She became a Christian in 1976 while an Army wife, living in Germany. Since her husband's death in 1994, Jane has spoken at women's retreats and conferences throughout the U.S. and Romania. She formerly held teaching and other leadership positions with Bible Study Fellowship International for over 10 years. We have definitely been so blessed to have her with us these past 22 years at The Cove.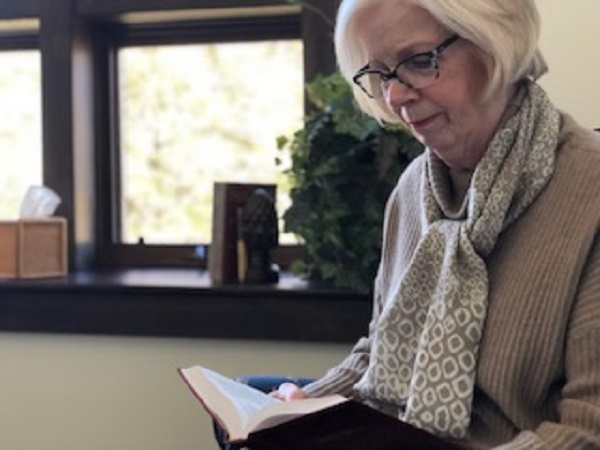 Yesterday, March 6th, marked Jane's final Bible Study teaching at The Cove.  Men and women filled The Training Center Auditorium and  the morning began with beautiful worship led by Carole James.
Following worship, Will Graham addressed the group and shared his personal journey these past few weeks since the passing of his grandfather. He thanked everyone for their prayers and then gave an encouraging word reminding everyone that there is no reason to fear death,  because  "death is entering the presence of God." He shared this with tears and with a thankfulness for the ministry of Billy Graham.
 Will Graham then called Jane Derrick to the stage and thanked her for her years of faithful service in teaching the Word of God and being part of The Cove family. He presented her with a copy of one of his favorite paintings called "The Sower," explaining that this painting means a lot to him because it gives a true depiction of his grandfather's faithfulness in sowing the seeds of the Gospel.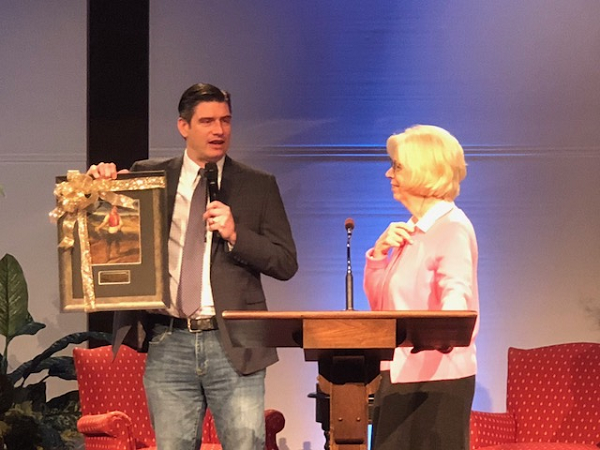 Following this sweet tribute by Will Graham, The Cove's Program Staff also wanted to show her their appreciation. They presented her with beautiful flowers and a wonderful cake that everyone could share after her final teaching.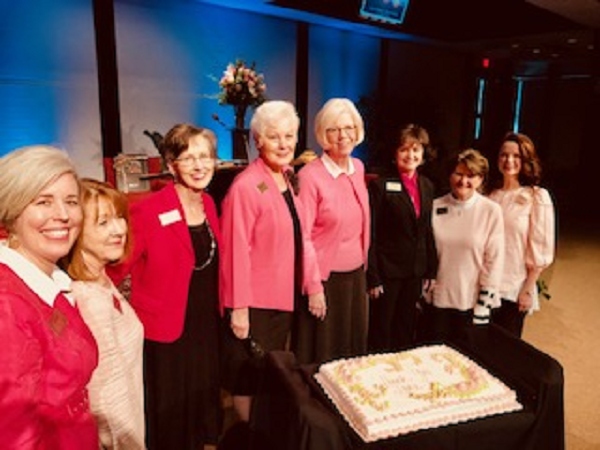 It was such a beautiful day honoring someone so special to all of The Cove.  We would like to end with Jane's favorite scripture.  "For all things work together for good for those you love God and are called according to His purpose. "- Romans 8:28
If you would like to send Jane Derrick a thank you note or message, feel free to email Michelle Bachelor at mbachelor@thecove.org.
---