The Cove was founded by Billy and Ruth Graham and has been a special place not only for instruction and training in God's Word but also a place to relax and be refreshed. These past two weeks, we have shared in both joy and tears honoring the life and legacy of Billy Graham.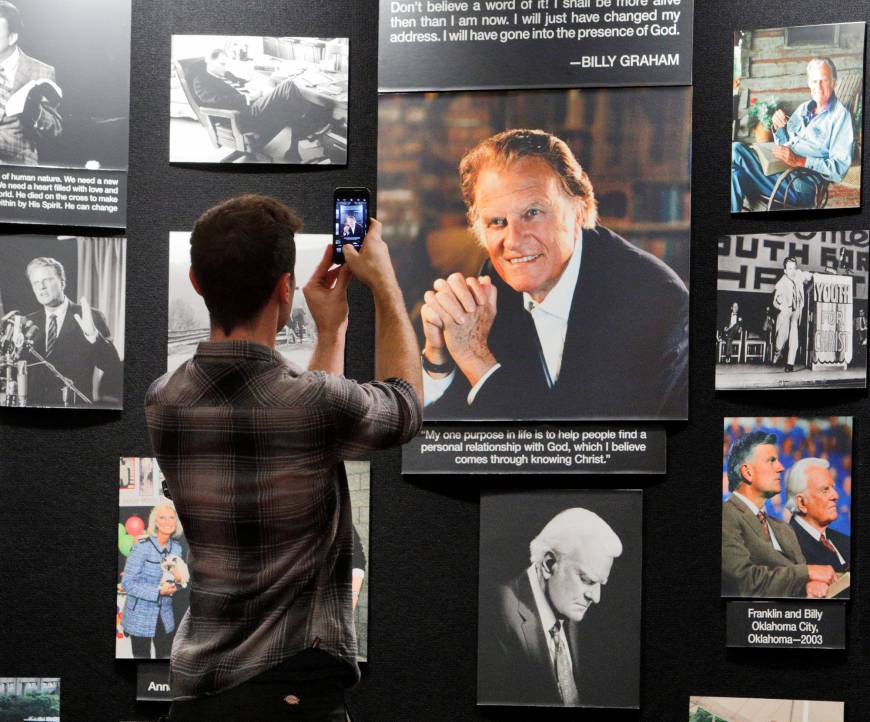 On Feb. 22, Morris Funeral Home brought the body of Billy Graham to The Training Center at The Cove. The weather could not have been any better as the sun was shining so brightly with hardly a cloud in the sky.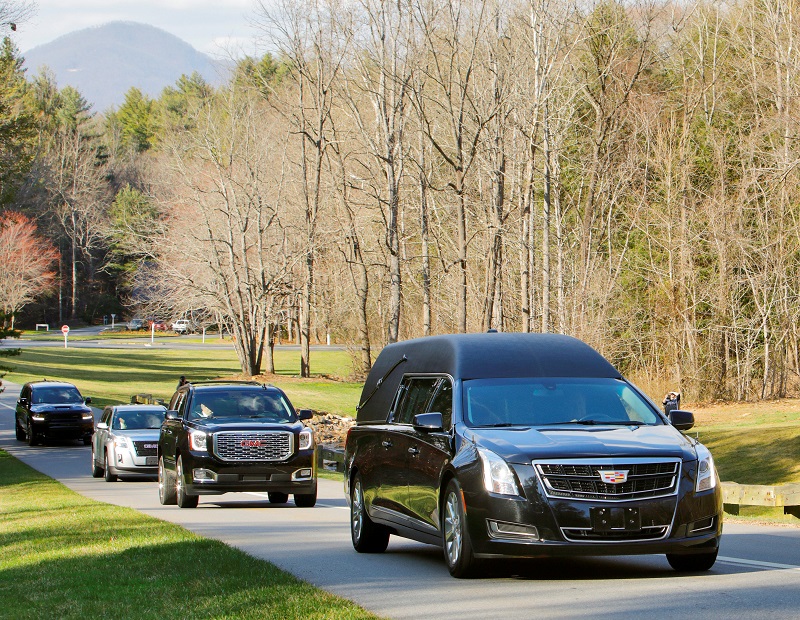 His body was placed in the auditorium of The Training Center with one of the most beautiful backdrops of the mountains that he loved. Flowers surrounded the casket, and family members gathered in the room.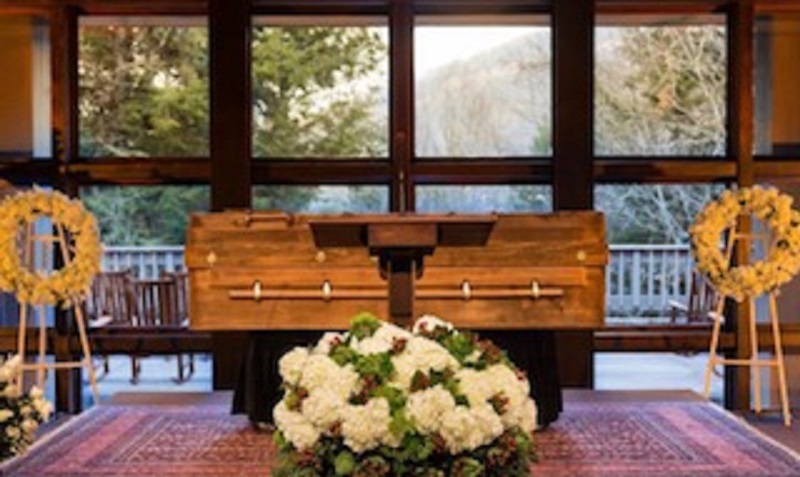 On Feb. 24, BGEA chaplain Preston Parrish led a room full of family members, dignitaries, and Cove staff in a beautiful prayer after offering words of comfort and encouragement. Then the guests slowly walked outside under the portico to await the procession. Some held hands and shed tears as the pallbearers escorted the casket to the hearse. Family members followed behind.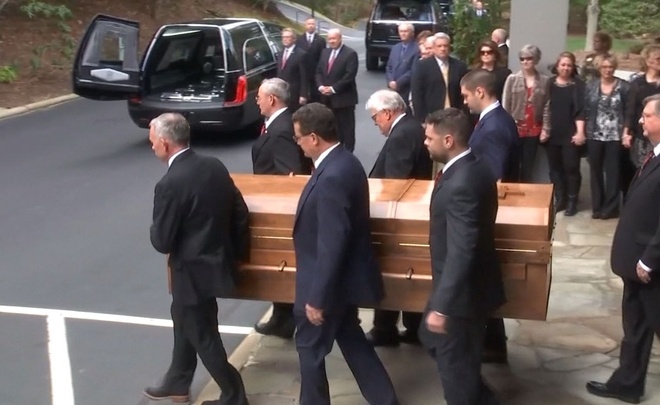 The family of Billy Graham watched as the pallbearers loaded his casket into the hearse.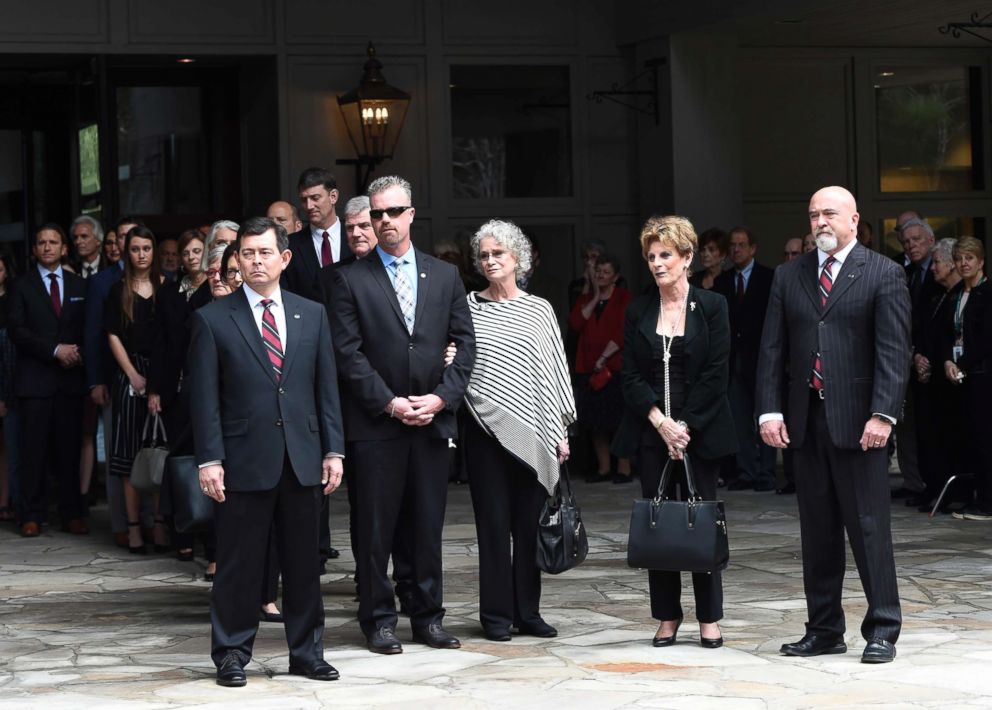 As the funeral motorcade left The Cove, there was a feeling of sadness that Billy Graham would never be on this property again. There was also a feeling that we must all carry on his legacy and share the Good News of Jesus Christ with our community, city and world. We hope that you will not only visit this beautiful place that Billy and Ruth loved but that you will invite your friends to experience it with you.
Visit Billy Graham's memorial page.
---
Browse the schedule of seminars, concerts and retreats at The Cove in beautiful Asheville, N.C.
Are you a Christian church or non-profit ministry looking for a place to hold your conference, retreat or ministry event? Get more information on holding your event at The Cove.
Visit the Chatlos Memorial Chapel, Visitors Center, and Ruth's Prayer Garden. Click here for directions and operating hours. Tours are free.