The Cove's story began with a vision that God placed in the hearts of Billy and Ruth Graham. A review of the years prior to the founding of The Billy Graham Training Center at The Cove reveals how God led the Grahams, opened doors, and paved the way for ministry in this unique mountaintop retreat center.
The Cove's story is interwoven with the history of Billy Graham's calling and ministry.
---
Billy Graham founded the Billy Graham Evangelistic Association (BGEA) as a non-profit organization with the purpose of "proclaiming the Gospel of the Lord Jesus Christ to all we can by every effective means available."
BGEA purchased property in Porters Cove in Asheville after Billy and Ruth Graham shared the vision God had given them of a place for people to be spiritually renewed, study the Bible, and be trained to reach the lost for Christ.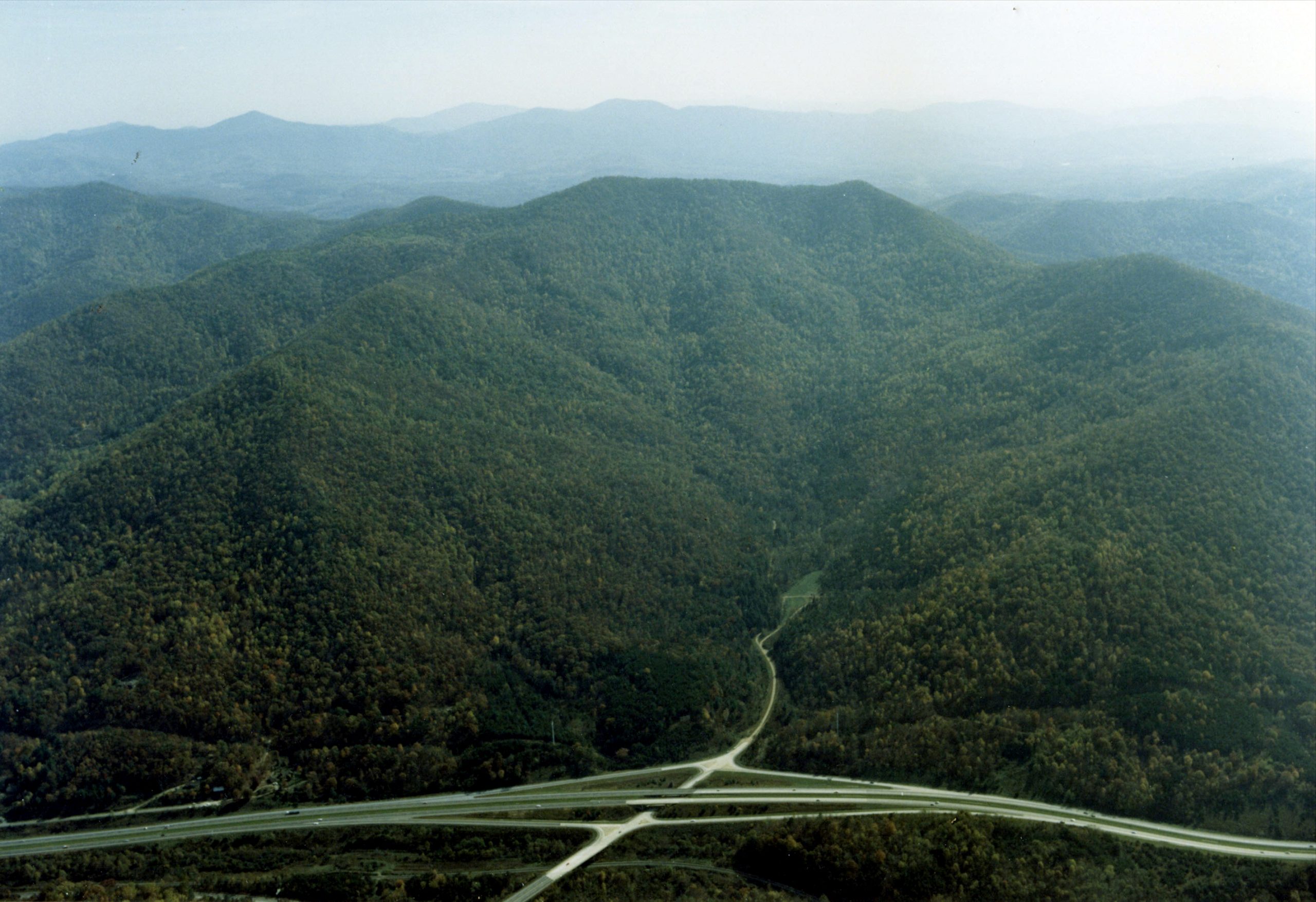 The Chatlos Memorial Chapel was built; and later that year, The Cove's first on-property seminars were held there.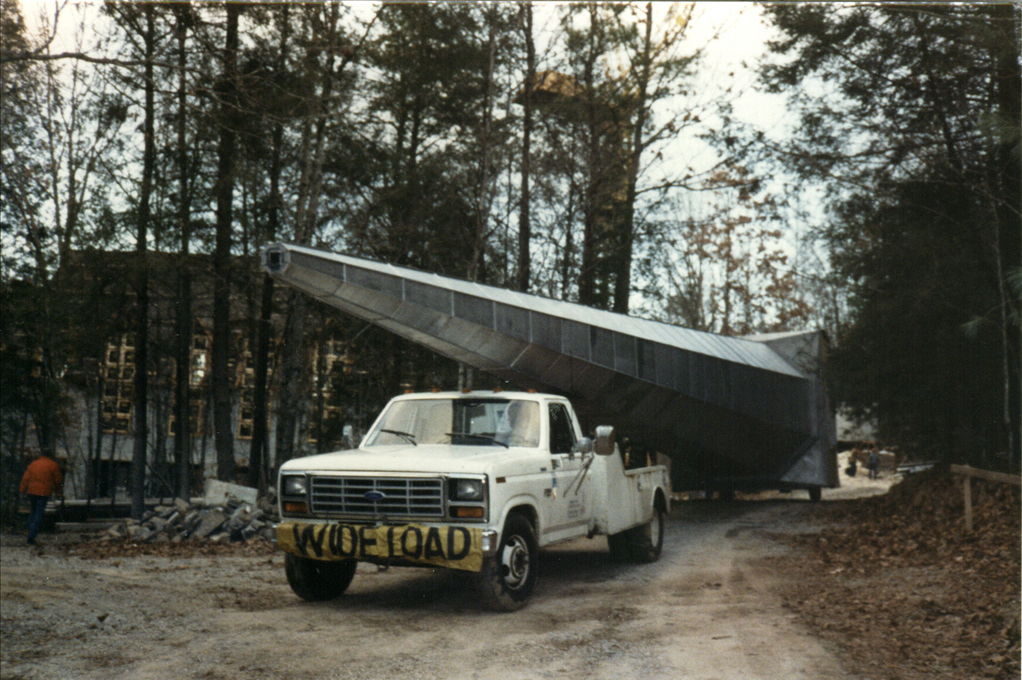 The Training Center facility was completed and hosted its first seminars. (Subsequent expansions have taken place since then, bringing it to its current size of 75,000 square feet, including dining facilities and seating for 450 people in the main auditorium.)
At the dedication of the Billy Graham Training Center at The Cove on May 25, 1993, Billy and Ruth Graham each expressed their vision for The Cove with four words. Billy dedicated it as a place of impact, intercession, instruction, and inspiration—a sanctuary where men and women are equipped by God's Word for evangelism and discipleship. Ruth Graham prayed The Cove would be a place for retreat, rest, relaxation, and renewal, a refuge where hospitality is a ministry. Her desire was to create an environment where people can meet with the Lord Jesus personally and privately—and never be the same again.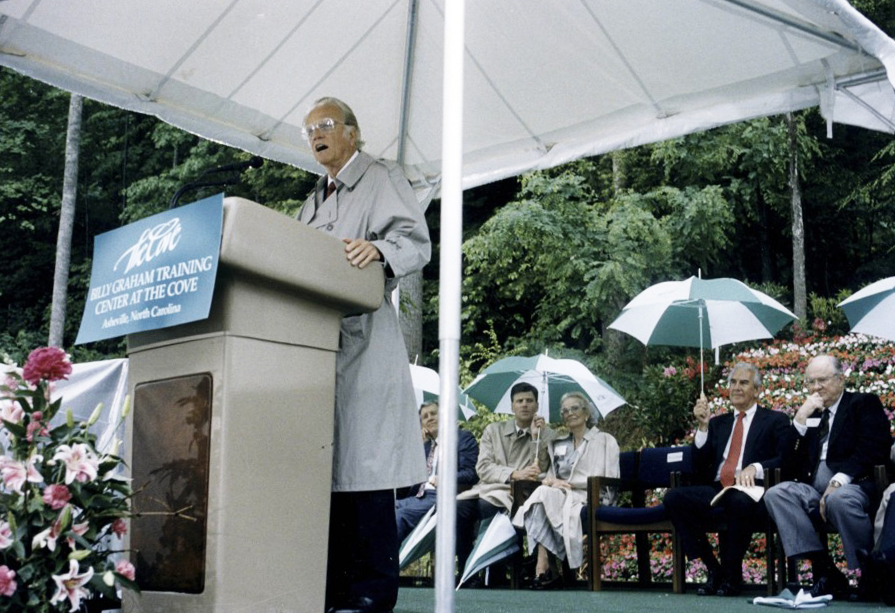 What has happened since then is a testimony to what God will do as a result of prayer and obedience to His calling. Today, the Graham's vision for The Cove is a living reality as ministry takes place and lives are transformed here. Believers from across the globe come to The Cove with the goal of spending focused time in God's Word and with the desire to receive renewal and rest in our beautiful mountain setting. Programs at the Billy Graham Training Center at The Cove are offered year-round and feature leading Bible teachers from around the world. We also welcome Christian businesses and organizations, church groups, and other ministries that return year after year to host their own conferences, retreats and ministry events. Transformation takes place as The Cove teaches people to know God better, know His Word, build godly relationships, and help others know Him.
---