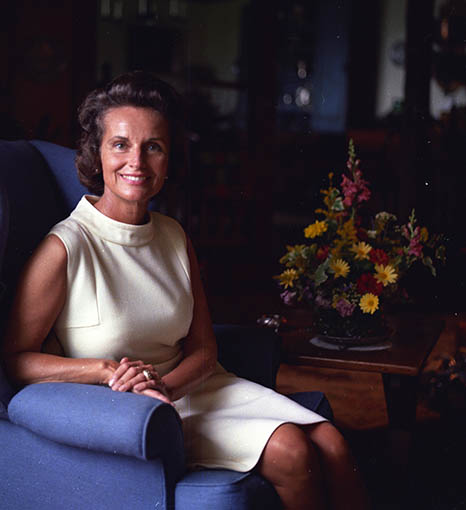 "We cannot pray and remain the same. We cannot pray and have our homes remain the same. We cannot pray and have the world about us remain the same. God has decreed to act in response to prayer. 'Ask,' He commands us. And Satan trembles for fear we will."  —Ruth Bell Graham,  Legacy of a Pack Rat
By Donna Riesen:
Ruth Bell Graham was a woman of prayer; and Ruth's Prayer Garden, opening June 2, 2016 at the Billy Graham Training Center at The Cove, is designed to honor her memory and encourage others to pray. As the wife of evangelist Billy Graham, Ruth's schedule was packed full with commitments—at times she traveled with her husband to crusades around the world, yet most often Ruth supported him behind the scenes and out of the spotlight by shouldering the responsibility of caring for their five children at their home in Montreat. This remarkable woman could not have had the impact she had on her husband, her family, and the world, without the daily discipline of prayer.
Winding along pathways surrounding Chatlos Memorial Chapel, Ruth's Prayer Garden will offer a peaceful place for prayer and meditation amid the natural beauty and serenity of The Cove.
"My grandfather wanted this place to be known as a mountain of prayer," says Will Graham, executive director of The Cove and grandson of Billy and Ruth. "There's prayer going out all over The Cove, from our Intercessory Prayer Team to our staff prayers to our Personal Spiritual Retreats. There are so many needs facing us today, we can't pray enough!"
"Like The Cove itself, this garden is designed to be an extension of my grandparents' home at Montreat," Will says.
With five children in the household, the Graham home was a place of laughter, activity, and the usual childhood scrapes and squabbles; but more importantly, it was a place of prayer.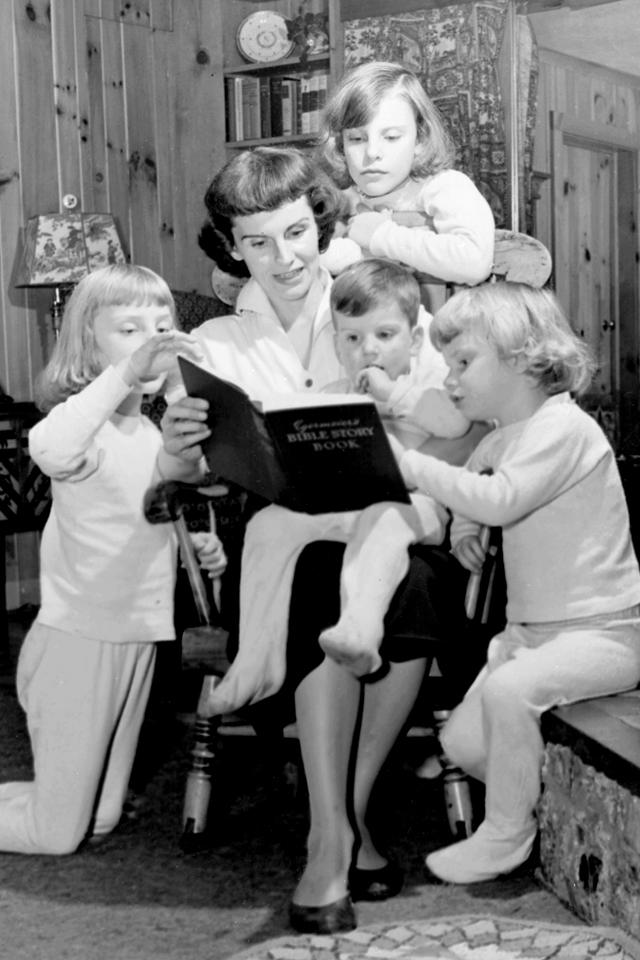 "I would go down to her room late at night," daughter Anne Graham Lotz remembers. "I would see the light on underneath the door and I'd go in, and she would be on her knees in prayer."
Daughter Ruth Graham reflects, "Faith was the very heartbeat of life at Little Piney Cove. We began and ended each day as a family on our knees in prayer."
Ruth's Prayer Garden was created to honor and perpetuate this legacy of prayer.
The garden was also designed to be a reflection of Ruth's love of nature and appreciation for the beauty of her North Carolina mountain home. Lucas Jack, horticulturist and supervisor of Grounds Maintenance at The Cove, explains how great care was taken to convey Ruth's personality as a gardener and plant- lover. When asked about the process of planning and designing the gardenscape, Jack noted, "Everything that I know of Ruth Graham has been learned secondhand, which is difficult when trying to piece together a 'botanical personality.' I learned she really didn't have dislikes but had a lot of favorites. She loved color and appreciated gardens in general, and we've tried to convey her botanical personality by including many of the plants and flowers she loved."
Roses, daylilies, touch-me- nots will line the winding paths. "Our goal was not to overwhelm the visitor with the landscape," Jack says, "but to allow them to enjoy the experience and feel as if they are part of it."
Ruth's love for color and beauty may have been the result of two strong childhood influences: her early childhood years in China as the daughter of medical missionaries, and her teen years in Montreat.
According to grandson Will, "My great-grandfather Nelson Bell loved gardens and gardening. He loved flowers and plants, and he used them to teach lessons to his children. When we work with our hands in a garden, God teaches us things."
If she were here today, Ruth Bell Graham would probably agree. When you visit Ruth's Prayer Garden, enjoy the view and take time to smell the roses; then bow your head and echo the disciples' request to Jesus: "Lord, teach us to pray." (Luke 11:1, NKJV)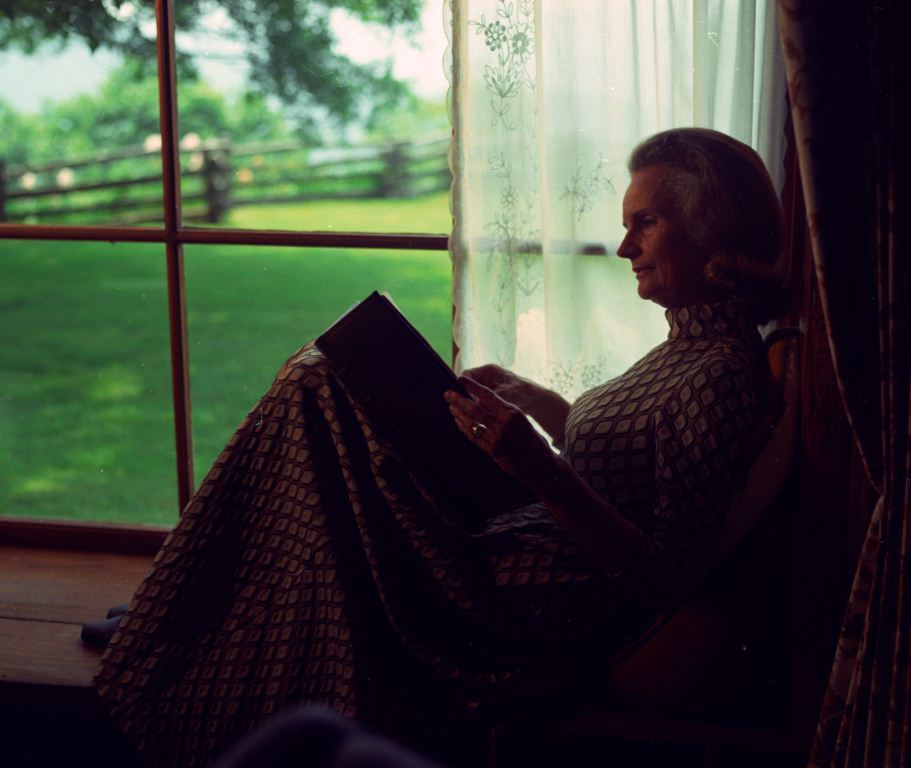 We hope you'll make plans to visit Ruth's Prayer Garden at the Chatlos Memorial Chapel and Visitors Center.  Click here for directions and operating hours.
Click here for a schedule of seminar, concerts and retreats at The Cove in beautiful Asheville, NC.