Welcome to Kendra Graham's online Bible study. Our prayer is that you will grow deeper in the knowledge and understanding of God's Word and His promises for you.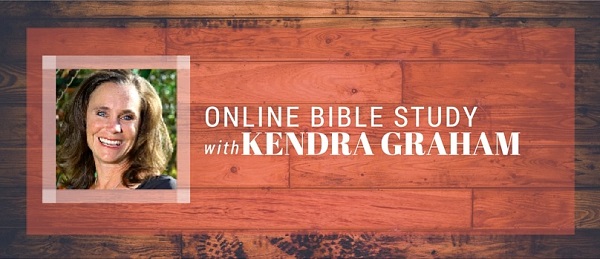 STEP ONE: Pray
STEP TWO: Read the Text.
Then all the congregation of the sons of Israel journeyed by stages from the wilderness of Sin, according to the command of the LORD, and camped at Rephidim, and there was no water for the people to drink.
(Exodus 17:1, NASB)
STEP THREE: WHAT DOES IT SAY?
THE FACTS ONLY PLEASE
All the congregation of Israel journeyed from wilderness of Sin according to the command of the LORD, camped at Rephidim and there was no water for people
STEP FOUR: WHAT DOES IT MEAN?
THE LESSONS
Have you ever felt like God had definitely led you to a place; I mean you felt a calling deep in your bones and it took such a tremendous act of faith on your part to trust God in His leading, only to get where He led and all you see is lack and hardship?
I am sure you all are better than me, but my first reaction is not to get on my knees and pray, my first reaction is to raise some serious questions. Did I hear God right? Was this all a huge mistake? Why would God impress such a bold move of faith and then lead me to a place like this?
I have some questions about what God is up to. Does He hate me? Has He abandoned me? Has God led me right off a cliff just to watch me fall? Did God lead me here so that He could hide me from everything productive?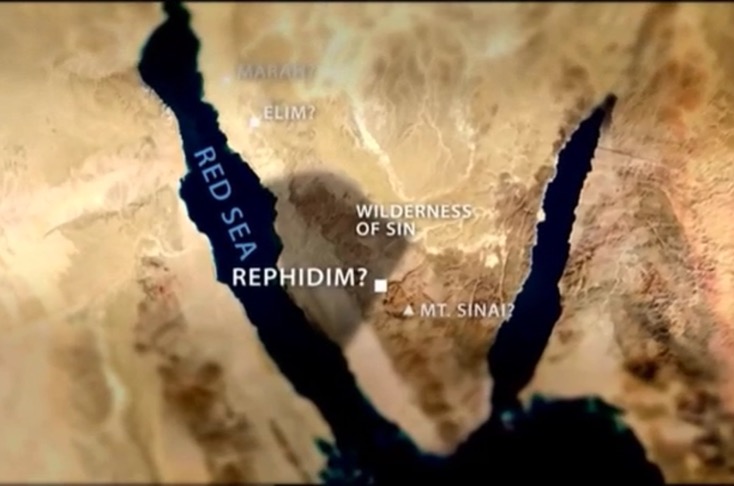 Here in Exodus 17:1, God's people have followed Him all the way from Egypt, through the Red Sea, to Marah, to Elim, to the wilderness of Sin, and now to Rephidim. Where is Israel going? The people of Israel are on their way to Sinai. God has promised to take them out of Egypt (Exodus 3:8) and lead them to Sinai (Exodus 3:12), and then God will lead them to the Promised Land (Exodus 3:8).
The Wilderness of Sin is halfway to S-I-N-A-I. Rephidim is 3/4 of the way to Sinai. Israel is ALMOST there!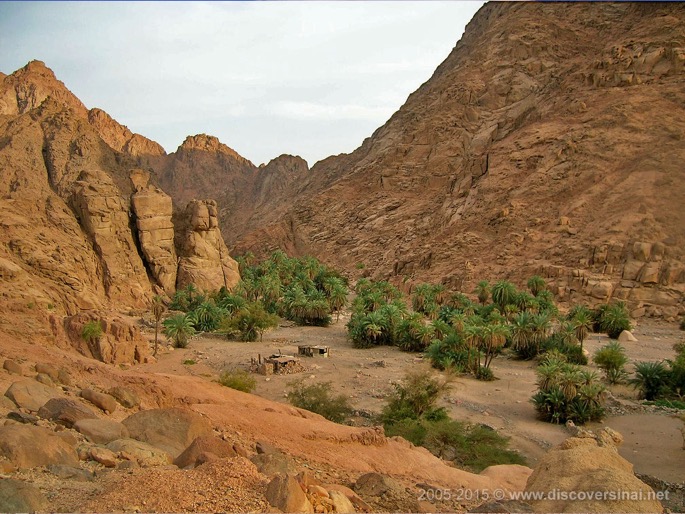 Rephidim was historically known as a "place of resting." It was a place in the desert where there were palm trees, and it was known for having water. Yet here in this passage, when the Children of Israel arrive at Rephidim, there is no water.
This is a problem. There is expectation when God leads you and calls you to a place, isn't there? Israel had faithfully followed God and His leading for more than two months at this point. They had done some grumbling along the way, yes, but the Bible tells us the "whole congregation" followed God. What did they get for following God? Hardship and need. As we come to this part of the story, it almost seems as if God went out of His way to dry up the water that was supposed to be there, doesn't it? It seems that way to me.
I think that at times as we read a familiar Old Testament story and already know its ending, some of the original tension of the story can be lost, and we're almost prevented from getting a real appreciation of the amount of faith God was calling His people to have. Let's stop where we are and live in the moment of this verse: God's people followed Him to a place where they would have a greater need than before. Can you see that in your own life?
God's people could not manufacture water in the desert. So many times we do not come to God until all other options are off the table, so God, in His grace and love, brings us to places where we cannot be creative enough to provide for ourselves. God wanted His people thirsty. Why?
God's name is "Jehovah Jirah"—Jehovah, the LORD, the God who is highly exalted above all Gods, and Jirah, who wants to be personally known as your provider. The fact is, we do not know that God provides for us, until we have need. We do not know that He is the Living Water (John 4:10, John 7:38)…until we thirst. My soul within me cries "Ugh!" and "Yay!" at that very statement. I hate to have need! Yet I love when I get to see God provide.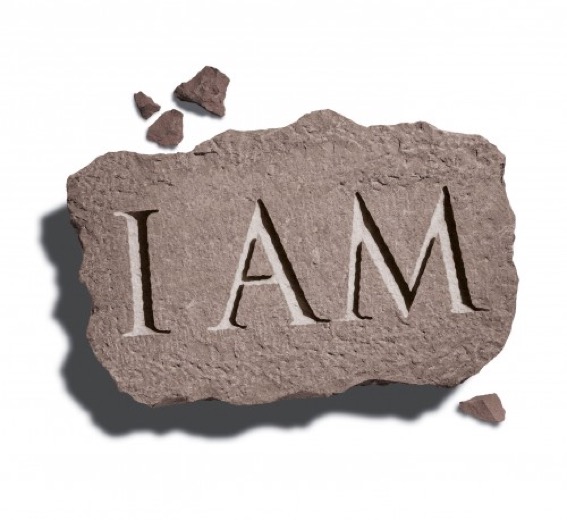 I tend to have faith that God will provide for Israel, and for Moses, and for my pastor, and for all the really important people in the world; yet my faith fails when it comes to me believing that God wants me to know He is my provider. God wants to write His name across the stories of our lives, and He cannot do that so long as I continue to be so self-sufficient. Dependence is both a great place to be and a hard place to be. God was leading Israel, and God is leading you and me. Let's hold on to that together.
God leads us to where He is… out of Egypt to Sinai! For the Children of Israel, Sinai was the place of God's presence. Remember that God goes before us like a shepherd goes before His flock (Psalm 23). Keep following the Shepherd. Keep depending on Him. Keep pressing on, and keep your eyes on Jesus when all your eyes can see is dry desert and all your soul can feel is a deep thirst.
Hold on to the fact of who He is! Shout it out! Shout it in the car…on your walk…in your house on top of your coffee table: "JEHOVAH JIRAH is God's name, and because of HIS name He will be MY JEHOVAH and MY PROVIDER even when I can't see how!"
(See I Samuel 12:22)
STEP FIVE: WHAT DOES IT MEAN TO ME?
NOW APPLY IT…. TODAY.
When has God led you to a place that seemed more lacking than full? When has Jehovah written His name, "Jirah," your provider, across the story of your life? How is God trying to teach you to trust in His name? What causes you to doubt that God will provide for you?
STEP SIX

:

LIVE IT OUT

.
Today, in all the chaos, in all the empty, and in all my thirst, I will claim the name of Jehovah Jirah; even if I do not feel it or see it, I will shout what His name is and ask God to open my eyes and heart to the truth that He is "Jehovah" who wants to be known to me as "Jirah."
---
Will you prayerfully consider encouraging someone with your story of how God wrote His name of "provider" across the story of your life? We would love to hear from you here, in the comments section. Also, consider sharing your story of God's provision with someone in your own community. As God's people we need to get back to a place where we not only remember His name, but believe it! Your stories can help encourage us to hold on to Him in the hard and desolate places. Life is hard, but Jehovah is Jirah!
---
Thank you again for joining us for this Bible study. Feel free to let us know if you have any questions or concerns. Praying that you have a very blessed week ahead!
---
Click here for a schedule of seminar, concerts, and retreats at The Cove in beautiful Asheville, NC.
Are you a Christian church or non-profit ministry looking for a place to hold your conference, retreat or ministry event? Click here for more information on holding your event at The Cove.
Visit the Chatlos Memorial Chapel, Visitors Center, and Ruth's Prayer Garden. Click here for directions and operating hours. Tours are free.
Follow us on social media.