Who Should We Run To?
"Be strong and courageous. Do not be afraid or terrified because of them, for the LORD your God goes with you; he will never leave you nor forsake you."
(Deuteronomy 31:6)
We have a Great Dane named Thor and a Golden Shepherd named Caleb. A couple of years ago, the dogs and I had a pretty scary experience. What happened shook Caleb up so much, he was hiding in the corner of our bedroom for the rest of the day. Thor would go in and check on Caleb rub his head against Caleb as if to tell him it was going to be alright. No matter how much I talked to Caleb or pet him, understandably, he was shaken.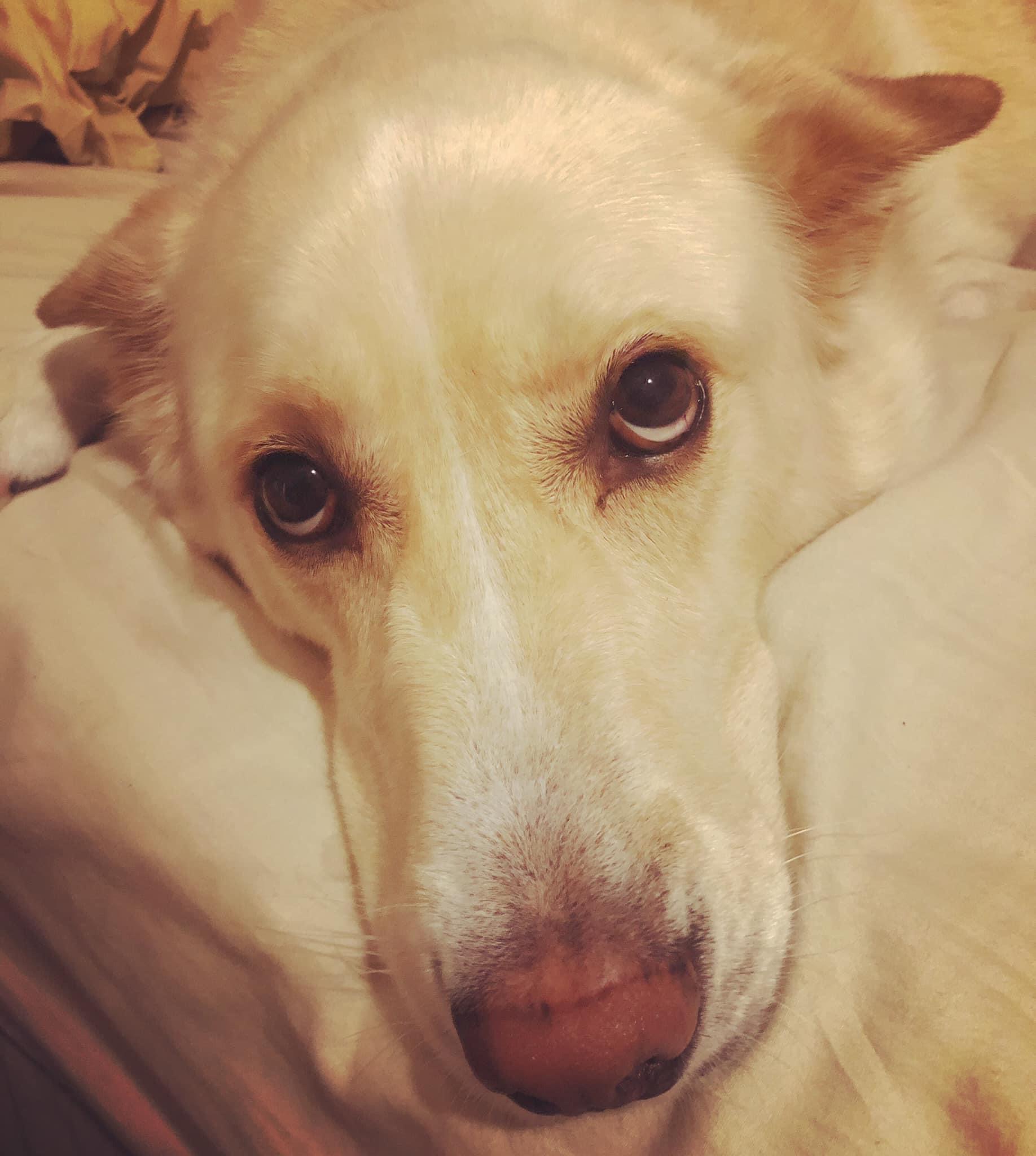 When my husband Don got home from work, Caleb bolted out from the room and leaped into Don's arms. Keep in mind, Caleb is about 75 pounds and he's never done something like this before. Don had been aware of the situation and knew Caleb had been shaken. Caleb clung to Don that night and didn't leave his side. Caleb began "talking" to Don as if he were telling him about what happened and about his day. 
It was cute, sweet, and a little funny what Caleb did (it was quite the sight).
It also brings up an important life lesson. What Caleb did was a beautiful expression of what we should do when we are in trouble.
Who should we run to when there's trouble? Who should we run to when we are scared, when we are facing something awful?
Caleb knew his dad, Don, would protect him. He sensed Don was the family leader. 
We too should run to our Heavenly Father in times of trouble, knowing God will protect us, comfort us, and guide us. God is our leader.
When you are facing something scary or tough, run into the arms of Jesus. Cling to Jesus and don't let go.
But you might be asking, "What does that look like practically?"
Call on the name of Jesus. Say, "Jesus, I need your help. Please help me."
Pray. Talk to God. Be real and honest with God and tell Him how you are feeling. He can handle it. Ask Him to give you the strength, peace, comfort, and courage to handle whatever you are going through.
Read the Bible. Get into God's word. Fill your mind and heart with the truth of what God says and His promises. He is faithful to be there for you.
Don't walk–run and jump into the arms of Jesus. He's waiting to catch you and wants to encourage you today! He will guide and protect you.
Prayer: Father, right now in this moment, help us to be still and know that You are God. We thank You that You are mighty, that You are the God of the impossible, that You are the King of Kings and Lord of Lords. When we are facing trials, help us Lord lean into you. We run to You with a mighty strength, knowing You are God. Help us to be strong and courageous and not to fear–for YOU are with us and we thank You that You will never leave nor forsake us…in Jesus' mighty name. Amen.
We hope this encourages you today and pray that you know and feel God's mighty presence today in whatever you are going through. Be strong and courageous! We are praying for you.
Christine Batchelder