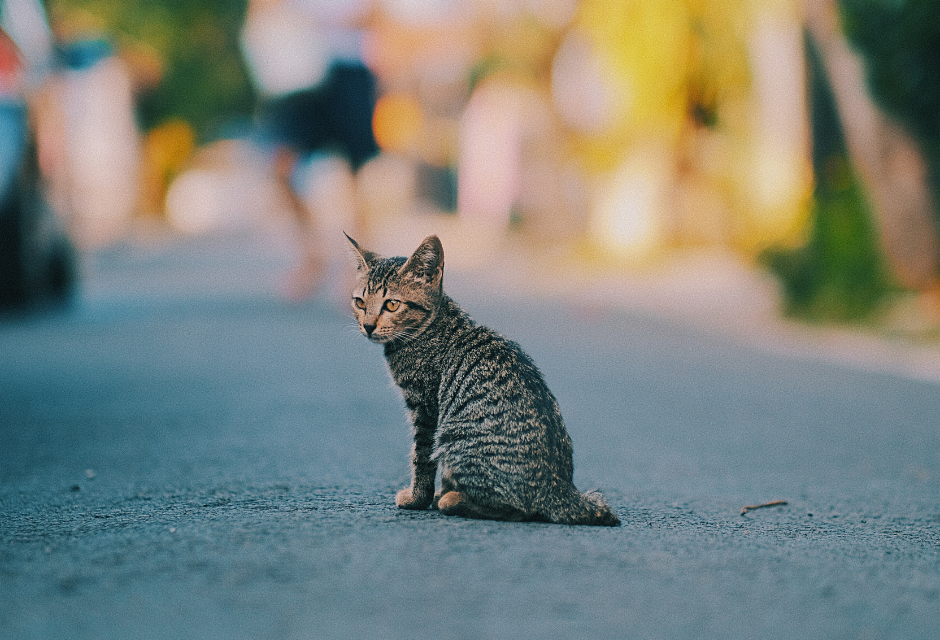 Rescued!
"For he has rescued us from the dominion of darkness and brought us into the kingdom of the Son he loves."
(Colossians 1:13)
Paul wrote this letter to the people of Colossae while he was in prison. He wanted to encourage the church there, which was an outgrowth of his ministry in Ephesus. Earlier in this passage, Paul encouraged and reminded the Colossian believers of how important it is to be thankful and grateful, no matter the circumstance. "And giving joyful thanks to the Father, who has qualified you to share in the inheritance of his holy people in the kingdom of light" (Colossians 1:12). Then, immediately after we learn "why" it's important to give thanks: "For he has rescued us from the dominion of darkness and brought us into the kingdom of the Son he loves" (Colossians 1:13). God had rescued Paul from darkness, and brought him into a new kingdom filled with redemption and love. Only Jesus is the answer to sin and the dominion of darkness. By grace, through faith in Jesus Christ, God delivered us from darkness, doom, and destruction, and transferred us into the kingdom of His beloved Son.
A couple of years ago, I witnessed something incredible. I was driving to work and stopped at a red light, at an incredibly busy intersection. I was a couple of cars back from the light when suddenly I saw a tiny kitten rush out into traffic. My heart began to race and I gasped. "Oh no," I thought. "God please send an angel to help this little kitten."
I wanted so badly to jump out of my car but knew that might put the kitten in more danger. I could tell the poor thing was so scared as it scurried back and forth in the middle of the intersection not knowing what to do. No more than ten seconds later a big white SUV came to a screeching halt in the middle of the road. A tiny woman jumped out in the middle of traffic and ran after the kitten.
"Yes!" I screamed. "Yes! Thank you Jesus!" I began to pray, "Please Lord send your angels to make this kitten stop. Help this woman rescue this poor kitten." There was so much traffic in front of me, I couldn't see anything. I kept stretching and looking to see what was going on, hoping and PRAYING the kitten would be rescued. After a couple of minutes, I saw a sight that brought me to tears: the woman tightly cradling the sweet kitten in her arms. The woman's nose nudged the kitten, kissing it as she got back into her car.
Rescue complete.
Honestly, I was a mess and filled with tears. I thanked and praised God for sending someone to save the kitten's life.
It also made me think of something else.
God, our heavenly Father, wants to rescue us and save us. Often times, we are the kitten who has lost its way. We are stranded and trying to dodge problems (or cars, so to speak). We don't know which way to turn. We are scared, confused, and alone. But God, in His infinite love and mercy, pursues us and rescues us through Jesus. He wants us to be safe and loved. Just like that woman stopped everything and risked her own life to rescue that tiny kitten from danger, God wants to rescue you. You are worth it.
God sent His only Son into the world to die on the cross to take up all the things we've done wrong. All of our problems, all of our sins were placed upon Jesus. Jesus did nothing wrong. But He died for you and for me. That's how much God loves you.
YOU.
He died and took our sins so we could have a personal, loving relationship with God our Father.
I don't know about you, but at some point I was that lost, scared kitten who needed to be rescued and I'm so thankful for Jesus.
It doesn't matter what we've done. When we surrender it all to Him, He can change our lives forever. We are only guaranteed today.
Who can you share this message with today? Maybe God has placed someone on your heart who needs to be rescued.
And if you need to be rescued, would you pray this prayer?
Just say, "Jesus, please help me. I need you. I have messed up and I'm so sorry. I know you died on the cross for all I've done wrong. I believe in you. I surrender it all to you. I make you my Lord and Savior."
Please know today and be encouraged that God is good and He loves you. It doesn't matter how old you are. He wants to rescue you and scoop you up like that tiny kitten. He wants to hold you and cradle you like that kitten and say, "I love you. It's ok. You are safe now. I'll protect you."
Christine Batchelder