Who is this?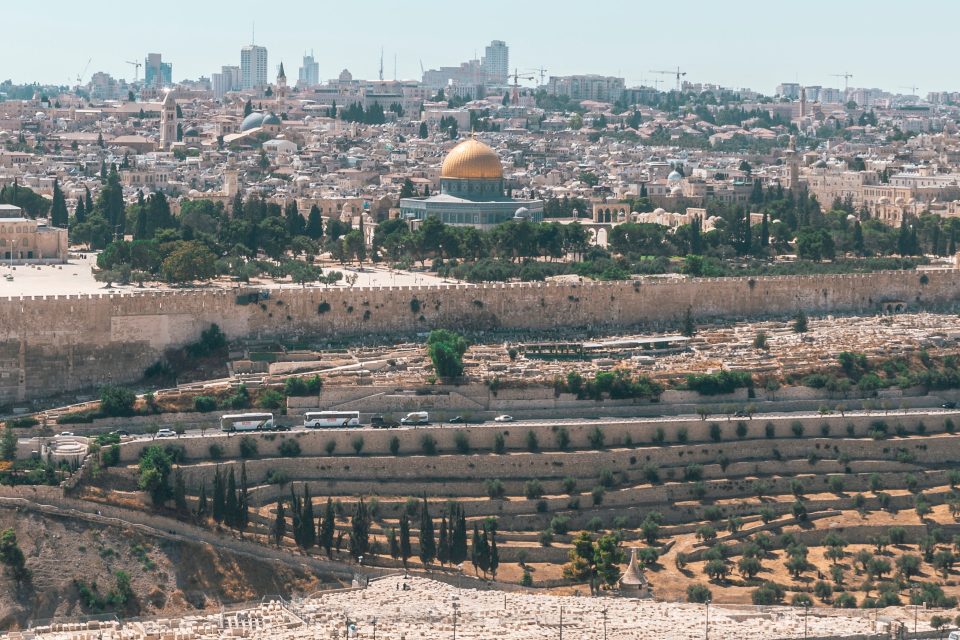 "As they approached Jerusalem and came to Bethphage on the Mount of Olives, Jesus sent two disciples, saying to them, 'Go to the village ahead of you, and at once you will find a donkey tied there, with her colt by her. Untie them and bring them to me. If anyone says anything to you, say that the Lord needs them, and he will send them right away.' This took place to fulfill what was spoken through the prophet: 'Say to Daughter Zion, See, your king comes to you, gentle and riding on a donkey, and on a colt, the foal of a donkey.' The disciples went and did as Jesus had instructed them. They brought the donkey and the colt and placed their cloaks on them for Jesus to sit on. A very large crowd spread their cloaks on the road, while others cut branches from the trees and spread them on the road. The crowds that went ahead of him and those that followed shouted, 'Hosanna to the Son of David! Blessed is he who comes in the name of the Lord! Hosanna in the highest heaven!'
When Jesus entered Jerusalem, the whole city was stirred and asked, 'Who is this?' The crowds answered, 'This is Jesus, the prophet from Nazareth in Galilee.'" (Matthew 21:1-11)
A couple of years ago I had the opportunity to go to Israel, to walk where Jesus walked. One of the highlights – when our group entered into Jerusalem. It was incredible. Palm Sunday is the start of Holy week.
Who is this Jesus to you?
Palm Sunday marks the triumphant entry Jesus made into Jerusalem the week before His death and resurrection. Matthew shares the story when Jesus entered Jerusalem, the crowds gathered waving palm branches. Back in that time, psalms were a sign of patriot pride. Think of it today as if people were waving American flags.
As we got off the bus at the Mount of Olives and saw for the first time Jerusalem – it was breathtaking. You couldn't help get goosebumps as you knew this is where Jesus had been. From where we stood it was an incredible breathtaking view of the city! We walked down this narrow path there were stone walls on either side of us. This is where Jesus entered Jerusalem. It was so overwhelming to be right there, to follow the path He took. I remember thinking of what a great celebration Palm Sunday was, and visualized in my head the people surrounding Jesus, palms waving everything. But then I thought, "I wonder what must have been going through Jesus' mind, as He knew what was to come."
Jesus, came into Jerusalem on a donkey, slowly and humbly. And as He came the crowd kept asking, "Who is this?"
Who is this Jesus to you? Just as He came into Jerusalem with a grand procession, is He in your heart today?  Have you made Him your King of Kings?
As we begin Holy Week, take some time to reflect who is Jesus to you? What does He mean to you? Is He someone who you want to satisfy all your wants and needs or is He truly your Lord and Savior, your friend.
Prayer: Father, as we come into Holy Week – we thank You for sending us the gift of Your Son Jesus, to die on the cross for all of our sins and all of what we've done wrong. While crowds shouted, "Who is this?" help us to remember who You are and draw us closer to You – for You are the King of Kings and Lord of Lords. You came humbly and help Us to be more like You. Quiet our hearts and minds this week, that we might focus on the meaning of what You have done for us and because You rose from the dead, we now have the victory in You. We thank You and we praise You, in Jesus' mighty name. Amen.
We hope and pray you are encouraged and that you are in awe of who Jesus is and God's glory! He is AWESOME and worthy to be praised!
Christine Batchelder