The Worst Thing is Never the Last Thing
"Because I live, you will live too!" (John 14:19)
Yesterday we celebrated Easter – the day we celebrate the impossible. Jesus rose from the dead.
Here is a picture from the Garden Tomb in Jerusalem, the spot where experts believe the stone was rolled away.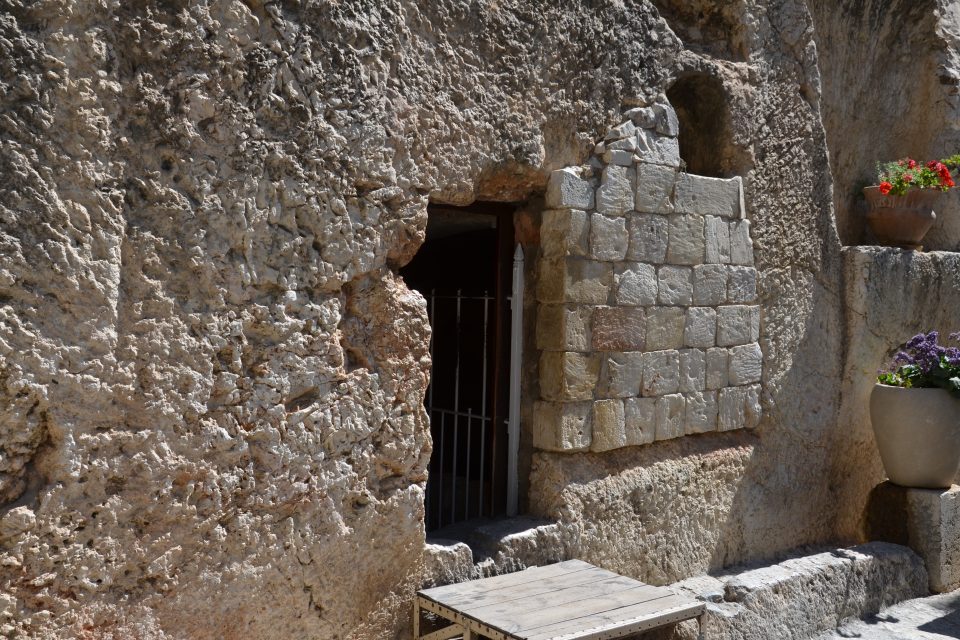 It is a vindication of Jesus' ministry and confirmation of who He is. Jesus IS the Son of God. Through Christ's resurrection we get a glimpse of hope into eternal life that's available to you and to me. Easter says the worst thing is never the last thing. Death was not the end.
Easter transforms our sorrow into joy and hope. It transforms our fear and worry into peace and courage.
Friends because of Easter, there is a promise of life after death. The worst thing is never the last thing. In the end, LOVE wins! "For God so LOVED the world For God so loved the world that He gave His only begotten Son, that whoever believes in Him should not perish but have everlasting life." (John 3:16)
I hope you believe that today.
He is RISEN!
Prayer: Father, thank You. Thank You for sending Your only Son, Jesus into this world – to die for our sins – so that we might have eternal life with you. Thank You, that because of what Jesus did on the cross, and because He rose again on the third day – the worst thing is never the last thing – and we have victory in You. No matter what battles we may face, strengthen us. No matter what situation we encounter – please give us courage. For in You we have victory in Jesus' mighty name. Amen!
May God strengthen and encourage you today – You have victory in Jesus' might name!
Christine Batchelder