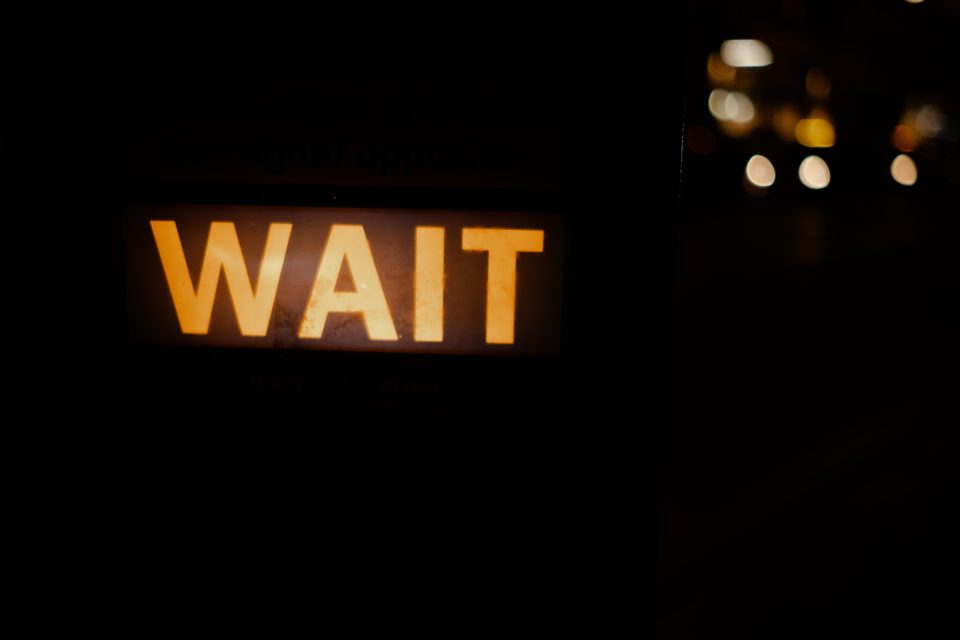 Wait Patiently
"Wait for the LORD; be strong and take heart and wait for the LORD."
–Psalm 27:14
David writes this Psalm. This Psalm is a powerful reminder of how David faced his fear and the troubles he was going through. He kept his eyes on God. When he faced obstacles and things seemed overwhelming, he realized he needed to WAIT and lean on the Lord. He knew he was safe in God's presence.
David recognized the importance of waiting.
My Mom tells me that when I was two or three years old, I would love to climb up on the windowsill of our apartment, three stories high, and wait for my dad to come home from work. I would sit there, staring out the window for hours.
I couldn't wait for my dad to arrive home. When I'd finally see him, I'd scream at the top of my lungs, "Daddy. DADDY! He's here! He's here!"
He'd always walk through the door with his arms opened wide, and I would run and jump into them. I always knew when I was in my dad's arms or in his presence, I felt safe, loved and cared for. It was worth the long wait.
This reminded me of how important it is to wait patiently for our Heavenly Father.
We need to wait patiently in prayer for God's direction and answers.  
We need to wait with anticipated excitement knowing, He loves us, will be there for us, and will be right there for us, when we need Him. 
His arms are open wide just for you.
Wait patiently.
Prayer: Heavenly Father, thank You that You are good. You are my light and my salvation, whom shall I fear? As we start this new day and week, You know everything we will face. You know when we will face trouble. Keep us in Your safe dwelling – hide us in the shelter of Your Wings of safety. Hear our voices when we call to You, Lord. Be merciful to us and answer us. You have been our helper. Thank You for Your goodness. Help us to wait patiently for You. Help us to be strong and take heart – and wait for You. We thank You for all you are doing. In Jesus' Name. Amen.
We hope and pray this encourages you today.
Christine Batchelder