Lisa Harper – "Discovering God's Extravagant Love in Scripture"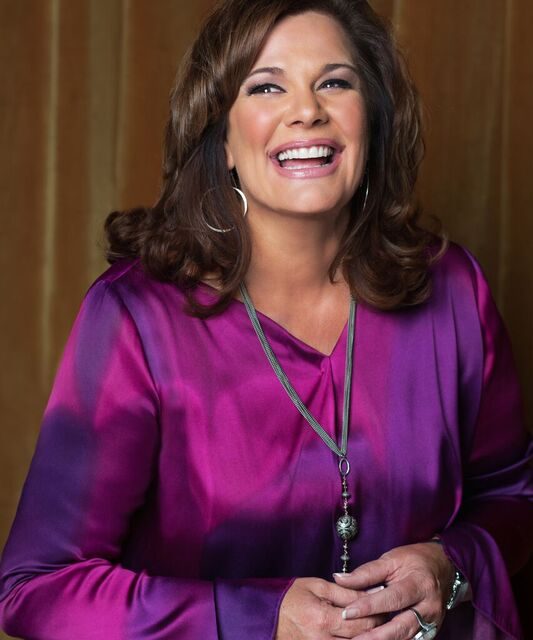 All too often the Bible is wielded as a club, leaving hurting people with the impression that He exhales with disappointment every time He glances in our prone-to-wander direction. It's time we learned the liberating truth about Scripture—our Creator Redeemer's compassion is what drives Biblical narrative, proving that He's been in the process of redeeming us all along!
In her live stream, Lisa Harper will take you on an engaging, eye-opening, and encouraging journey from some seemingly problematic passages in the Old Testament to a couple of complex-at-first-glance pit stops in the New Testament to illustrate how with the proper hermeneutic and socio-historical context, God's Word always moves His people toward restoration and straight into His loving arms.
To register for this live stream, click here.
LISA HARPER is a Bible teacher and the author of 14 books and four video-based Bible study curriculums. "Hilarious storyteller" and "theological scholar" are rarely used to describe the same person—but Harper is anything but typical. A gifted communicator, she writes and speaks using colorful pop culture references that connect the dots between the Bible era and modern life.
She is the former director of Focus on the Family's national women's ministry, where she created the popular "Renewing the Heart" conferences. Harper, has a master's in theological studies from Covenant Seminary and is currently pursuing a doctorate from Denver Seminary. She was a featured speaker on the Women of Faith national arena tour for eight years.
---
Tony Evans – "Kingdom Encounters"
From Genesis to Revelation, God's Word is filled with stories of men and women who encountered Him—and who were never the same again. Their experience can be yours, too.
In this live stream, you will follow the Scriptural accounts of figures like Moses, Elijah, Peter, and Paul and be encouraged to draw closer to the Lord in the midst of difficult circumstances. You'll leave with a fresh understanding of how you can experience more of God, even when life hurts the most.
To register for this live stream, click here.
TONY EVANS is senior pastor of Oak Cliff Bible Fellowship in Dallas, Texas. He is the founder and president of The Urban Alternative and a best-selling author. Evans served as the chaplain for the NBA's Dallas Mavericks and the Dallas Cowboys. His radio broadcast, The Alternative with Dr. Tony Evans, can be heard on more than 1,400 U.S. radio outlets daily and in more than 130 countries. His sermons are also streamed and downloaded over 20 million times annually.
In 2017, Evans launched the Tony Evans Training Center, an online learning platform providing quality seminary-style courses for a fraction of the cost to any person in any place. Baylor University has repeatedly named Evans one of the 12 Most Effective Preachers in the English-Speaking World—most recently in 2018.
---
Lee Strobel – "Stronger Salt, Brighter Light"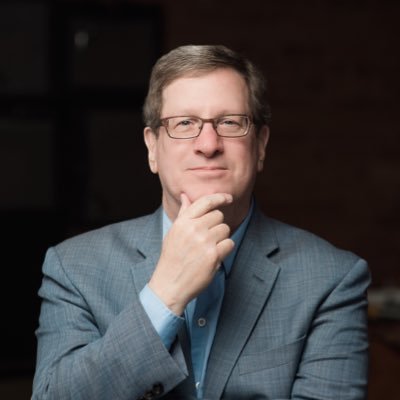 There isn't a one-size-fits-all way to share the Gospel—and you can find a method that suits your God-given temperament. Come learn simple, creative techniques for telling others about Jesus.
In this live stream, you will discover how to use evidence from God's creation to point others to Him and respond to tough questions on topics like suffering. You'll leave more motivated than ever to seize every opportunity to reach others with the Good News (Matthew 5:13-16).
To register for this live stream, click here.
LEE STROBEL serves as Founding Director of the Lee Strobel Center for Evangelism and Applied Apologetics at Colorado Christian University, and is the best-selling author of more than 20 books. His titles include the Gold Medallion winners The Case for Christ, The Case for Faith, and The Case for a Creator—all of which have been made into documentaries distributed by Lionsgate. Strobel also co-authored the Becoming a Contagious Christian course, which has trained more than a million Christians on how to naturally and effectively talk with others about Jesus. He is a former atheist and legal editor of The Chicago Tribune. He also served as teaching pastor at three of the nation's largest churches.