Welcome to our Tuesday devotions. Every Tuesday, we will offer a study in the book of Nehemiah. We hope you enjoy these devotions and will also follow us on social media at @thecovenc. We post encouraging Bible verses, upcoming events at The Cove, and much more.
What Next?
By: Patty Nicholas-Boyte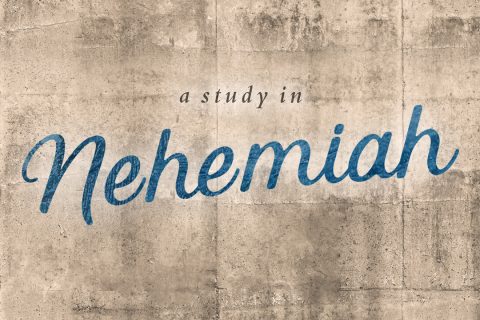 Nehemiah 5:1-8
"Now there was a great outcry of the people and of their wives against their Jewish brothers.  For there were those who said, "We, our sons and our daughters are many; therefore let us get grain that we may eat and live."  There were others who said, "We are mortgaging our fields, our vineyards and our houses that we might get grain because of the famine."  Also there were those who said, "We have borrowed money for the king's tax on our fields and our vineyards.  Now our flesh is like the flesh of our brothers, our children like their children. Yet behold, we are forcing our sons and our daughters to be slaves, and some of our daughters are forced into bondage already, and we are helpless because our fields and vineyards belong to others." Then I was very angry when I had heard their outcry and these words.  I consulted with myself and contended with the nobles and the rulers and said to them, "You are exacting usury, each from his brother!" Therefore, I held a great assembly against them. I said to them, "We according to our ability have redeemed our Jewish brothers who were sold to the nations; now would you even sell your brothers that they may be sold to us?" Then they were silent and could not find a word to say" (NASB).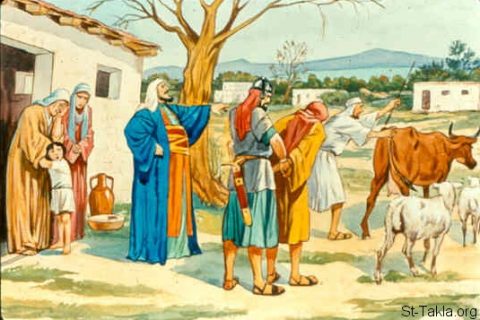 The Israelites of Nehemiah's time, much like the current circumstances we face during the Coronavirus, faced hardship from many fronts. Not only had they been in exile from their homeland for over seventy years, when they returned, their beloved city was in ruins. As they endeavored to rebuild, the threat from their enemy was serious enough that they needed to remain armed not only as they worked, but even as they slept. Now, before they can even finish the task, a new problem immerges. Famine.
Just like today, famine exacerbates the poverty of some, and enhances the wealth of others. During the time of Nehemiah, those who had nothing began to mortgage their land, and when that was not enough, they began to sell their own children into servitude to buy food for their family.
In verses 6-7, when Nehemiah discovered what was going on, the text said he was angry. I imagine there is not a strong enough word to describe the extent of his anger and indignation.
In verse 8 Nehemiah addressed the people. My paraphrase: "We just spent seventy years in slavery, at the first sign of trouble you put yourselves back into bondage. Why would you do that? What is wrong with you people?"
The text says the people were silent and could not find a word to say. I've been there before.
The real issue was the Israelites lacked faith in God. He had brought them home, He provided everything they needed for their building project, and God was in process of protecting them from enemy opposition, and yet, when the famine hit, they were ready to give up their freedom.
Do we not do the same thing? It seems like we can handle one hard thing, then another, but when there is a real storm in life, when trouble seems to come at us from all sides, we default into a lack of faith, which ultimately enslaves us to sin.
As I write this today, there have been weeks of empty shelves, and reports of food shortages on the way. I will be honest and say that I have to fight for my faith and war against fear each day.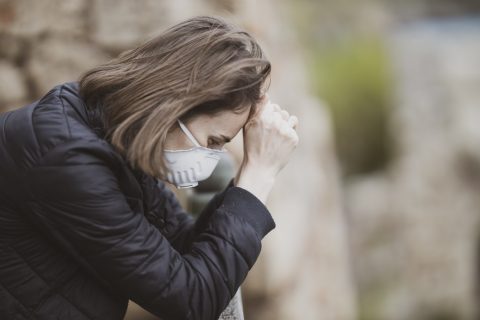 Philippians 4:6-7 (NASB)
"Be anxious for nothing, but in everything by prayer and supplication with thanksgiving let your requests be made known to God.  And the peace of God, which surpasses all comprehension, will guard your hearts and your minds in Christ Jesus."
I am thankful that God is big enough to handle all of my stuff, and if I allow, He takes all my fear and anxiety and in exchange He replaces with His peace, and guards my heart and mind. Praise God!
What can we learn from Nehemiah?
When problems hit from many sides, do not become part of the problem.
Treat our fellow co-laborers with respect. Remember we are all God's children.
When fear and anxiety hit, try not to let them take hold. Lean on God who is able to help in our time of need.
Let our anger and indignation at injustice move us to help those in need.
When Nehemiah saw injustice, he spoke out. Through the truth of God's word the people were brought into conviction as evidenced by their silence.
What questions can we ask ourselves that can affect change?
Are we doing kingdom work, fighting the enemy on many fronts but neglecting our family?
What am I mortgaging against my future for something that I should trust in God to provide?
What do I do with the fear and anxiety I experience each day?
Where do I look for peace?
What is my response to injustice?
______________________________________________________________
Click here for a schedule of seminar, concerts, and retreats at The Cove in beautiful Asheville, NC.
Are you a Christian church or non-profit ministry looking for a place to hold your conference, retreat or ministry event?  Click here for more information on holding your event at The Cove.
Visit the Chatlos Memorial Chapel, Visitors Center, and Ruth's Prayer Garden. Click here for directions and operating hours. Tours are free.
Follow us on social media.