On June 5–6, join women around the country for an online seminar about "The Connection Every Heart Longs For." Lisa Harper will lead this livestreamed event, which features Biblical teaching, musical worship and a question and answer session.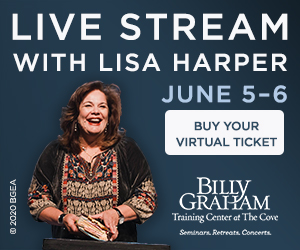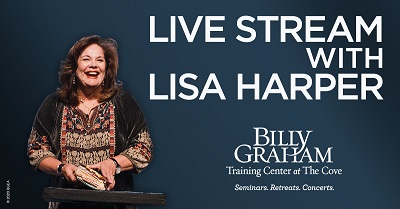 Get live & on demand access to a two-day (June 5-6) women's seminar
Lisa Harper Seminar Schedule
June 5
Session One
7:30 p.m.
Livestream Begins | Opening Remarks
7:40 p.m.
Intros and Info
7:45 p.m.
Worship with Michael O'Brien
8:00 p.m.
Session One Message
9:00 p.m.
Worship with Michael O'Brien
9:05 p.m.
Closing Remarks
9:10 p.m.
Livestream Ends for the Night
June 6
Session Two
9:00 a.m.
Morning Livestream Begins | Welcome
9:05 a.m.
Worship with Michael O'Brien
9:15 a.m.
Session Two Message
Session Three
10:15 a.m.
Worship with Michael O'Brien
10:30 a.m.
Session Three Message
11:30 a.m.
Livestream Ends for the Morning
Session Four
12:30 p.m.
Afternoon Livestream Begins | Worship with Michael O'Brien
12:35 p.m.
Q&A with Lisa Harper and Kendra Graham
1:05 p.m.
Worship with Michael O'Brien
1:15 p.m.
Session Four Message
2:15 p.m.
Commissioning by Lisa Harper
2:30 p.m.
Livestream Ends
Can't watch live? You can still sign up and get on demand access to the session videos for 30 days after the event. The video on demand will be available on this page on June 8th.
Before you purchase your ticket, please read the following tips and instructions:
Remember the login method you use (Facebook, Google, or Email) when you buy your ticket. You will use this same login method and information to access the livestream here on the day of the event.
Bookmark this page and come here just before the event begins to login and watch the livestream.
Keep the email receipt you receive after purchase. If it does not appear in your inbox, check your spam folder. The email contains a link back to this page where the livestream will take place.
Just before the event begins:
Come back to this page and click the green "Login" button above. Enter the same login information you used when buying the ticket. If you've forgotten your password, click "Forgot your password?" on lower right of login screen to create a new one. Enjoy the livestream!
During the Event:
If at any time you don't see the current session, make a hard refresh of your browser
(On Windows: Ctrl + F5, Or On Mac: 

⌘

 Command + 

⇧

 Shift + R)
Technical Support:
If you are experiencing video, technical, or login issues please visit the FAQ and Technical Support page. Enter a support request and a person will respond within 15 minutes.
Contact Ruth's Attic bookstore at 828-771-4800 (option 3) to order a copy of the seminar recordings on CD, DVD or flash drive. Purchasing the current seminar recording entitles you to receive half-off a second copy of equal or lesser value.
Follow us on social media.