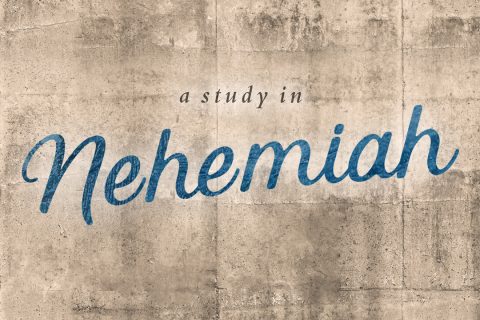 Separate. Pray. Confess
By: Patty Nicholas-Boyte
Nehemiah 9:1-3 (NASB)
 "Now on the twenty-fourth day of this month the sons of Israel assembled with fasting, in sackcloth and with dirt upon them.  The descendants of Israel separated themselves from all foreigners, and stood and confessed their sins and the iniquities of their fathers.  While they stood in their place, they read from the book of the law of the Lord their God for a fourth of the day; and for another fourth, they confessed and worshiped the Lord their God."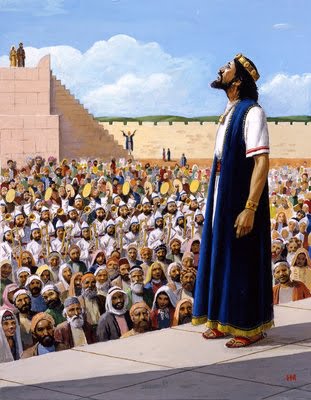 In chapter 8 of Nehemiah, we learned about the festival of tabernacles, the great revival and feast that took place when the people came together and read God's word. Today, God's word reveals the second step in revival. After worship, praise and a corporate festival came the realization that as a nation, there was a lot that they needed to confess to Almighty God. As a people, and as a nation, they had a plethora of sins.
So what did they do? They separated themselves from all other nations around them; they read the book of the law, which is the actual word of God. When they saw His holy standards, and realized how short they fell as a nation. They fasted and not just one or two missed meals. No, they fasted with sackcloth and dirt on their faces, which indicates a true and contrite condition. Next, they confessed not only their own sin, but also the sins of their fathers.
What would happen if we truly acknowledged the generational sins in our family trees as well as the sins of our nation? If we cried out to God with contrite and repentant hearts, could we see healing come to our land?
What can we learn from Nehemiah?
Seek God to open our eyes and grieve over the evil and sin of past generations in our nation.
Confess our national sins
Seek God's holy word and follow His instructions for our future
Seek God for His will as we pray for healing in our nation.
In v3 after reading God's word together for a fourth of the day, the people spend another fourth of their day as they confessed and worshiped the LORD their God. When God's people gather for worship, the spirit moves, and lives are changed.
What questions can we ask ourselves that can affect change?
What has broken my heart these last few months and what is my response?
What are the generational sins that we need to confess to Almighty God?
Even through all of the restrictions during the pandemic, what are some ways that you can participate in corporate worship?
Are there ways that you could spend more time devoted to God's word and prayer?
__________________________________________________________________________________________
Click here for a schedule of seminar, concerts, and retreats at The Cove in beautiful Asheville, NC.
Are you a Christian church or non-profit ministry looking for a place to hold your conference, retreat or ministry event?  Click here for more information on holding your event at The Cove.
Visit the Chatlos Memorial Chapel, Visitors Center, and Ruth's Prayer Garden. Click here for directions and operating hours. Tours are free.
Follow us on social media.