Welcome to our Tuesday devotions. Every Tuesday, we will offer a study in the book of Nehemiah. We hope you enjoy these devotions and will also follow us on social media at @thecovenc. We post encouraging Bible verses, upcoming events at The Cove, and much more.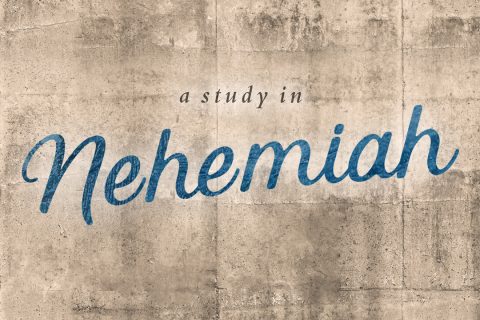 All of Creation Worships
By: Patty Nicholas-Boyte
Nehemiah 9:4-6 (NASB)
"Now on the Levites' platform stood Jeshua, Bani, Kadmiel, Shebaniah, Bunni, Sherebiah, Bani and Chenani, and they cried with a loud voice to the Lord their God. Then the Levites, Jeshua, Kadmiel, Bani, Hashabneiah, Sherebiah, Hodiah, Shebaniah and Pethahiah, said, "Arise, bless the Lord your God forever and ever! O may Your glorious name be blessed and exalted above all blessing and praise!   "You alone are the Lord. You have made the heavens. The heaven of heavens with all their host, the earth and all that is on it, the seas and all that is in them. You give life to all of them and the heavenly host bows down before You."
During the corporate assembly, on the Day of Atonement, the Levites and Priests stood on a platform, lead the reading of God's word and then began a mighty worship service in which the people cried out in one voice to God. The truths embodied in their worship are amazing, and some of the best Christian songwriters today probably took lessons from these words and in the words to come in this beautiful chapter.
Take a minute and re-read the praises listed in verses 5 and 6. All of God's creation bows in reverence to Him. All that has life praise His name. It is beyond my wildest imagination of the heavenly host bowing down before Almighty God, but they do. If God, the creator of the stars, receives reverence from these magnificent giant wonders, how much more will He be present in our midst when we come together and worship Him as a corporate assembly of the Ecclesia, His Church, His bride?
What can we learn from Nehemiah?
There is something powerful when we stand together in worship
If the heavens, the seas and the earth all cry out to God in worship, we, the Church should praise Him even more.
During this time of pause due to the virus, let us not forsake our time praise and worship to our creator. He is worthy of our praise no matter the circumstances.
Encourage other believers with our enthusiasm in corporate worship.
Luke 19:39-41 (NASB)
 "Some of the Pharisees in the crowd said to Him, 'Teacher, rebuke Your disciples.' But Jesus answered, "I tell you, if these become silent, the stones will cry out!"
My prayer is that not one stone will cry out because of my silence.
What questions can we ask ourselves that can affect change?
In what way have I become complacent or take corporate worship for granted?
How am I not standing in solidarity with others in worship to Almighty God?
When I think of the heavenly hosts or the rocks crying out in silence before God, how do I see my role in corporate worship?
How can I be an encouragement to others so they will join in corporate worship?
________________________________________________________________
Click here for a schedule of seminar, concerts, and retreats at The Cove in beautiful Asheville, NC.
Are you a Christian church or non-profit ministry looking for a place to hold your conference, retreat or ministry event?  Click here for more information on holding your event at The Cove.
Visit the Chatlos Memorial Chapel, Visitors Center, and Ruth's Prayer Garden. Click here for directions and operating hours. Tours are free.
Follow us on social media.