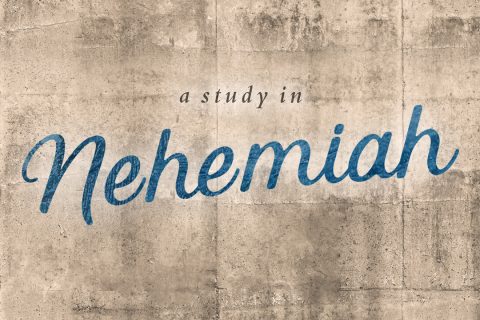 "Fake News"
By: Patty Nicholas-Boyte
Nehemiah 6:5-9 (NASB)
 "Then Sanballat sent his servant to me in the same manner a fifth time with an open letter in his hand.In it was written, "It is reported among the nations, and Gashmu says, that you and the Jews are planning to rebel; therefore you are rebuilding the wall. And you are to be their king, according to these reports. You have also appointed prophets to proclaim in Jerusalem concerning you, 'A king is in Judah!' And now it will be reported to the king according to these reports. So come now, let us take counsel together." Then I sent a message to him saying, "Such things as you are saying have not been done, but you are inventing them in your own mind." For all of them were trying to frighten us, thinking, "They will become discouraged with the work and it will not be done." But now, O God, strengthen my hands."
Last week Sanballat, under the guise of "friendship" sent messages on four separate occasions for Nehemiah to meet. With Godly discernment, Nehemiah refused the repeated invitations. Today, we see yet another tactic employed by the enemy, an open letter read to all the people of Israel, accusing Nehemiah of plotting to make himself king in Jerusalem. The letter further states that the real reason for rebuilding the walls was to keep King Artaxerxes and his men out of the city.
Nehemiah answered back in a message saying Sanballat invented the accusations in his own mind. Talk about fake news! He rightfully understood and fired back, the reason for the letter was to discourage the people and therefore, leave the work unfinished. Finally, Nehemiah prayed that God would strengthen his hands.
In the weeks to come, we will see even more attacks. In fifty eight days, just under two months, we've seen attacks come in many different forms, and it's not over yet. Everything from rumors, to physical battles, to now, an attack on Nehemiah's motives and personal character. Through it all Nehemiah remained focused and unwavering in the assignment God had given him.
At this writing, we are well past two months in the trial of the Coronavirus. I can't help see the parallel between Nehemiah, the Israelites and the trials they endured, to what we are experiencing today.
We have seen everything from fear and anxiety to conspiracy theories, and anger. We have also seen amazing heroism, as well as the hope of the Gospel of Jesus Christ proclaimed in ways we have never imagined before.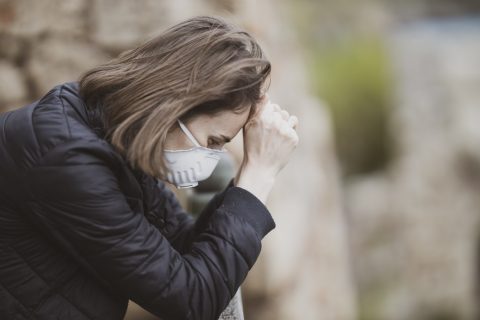 "For God has not given us a spirit of timidity, but of power and love and discipline" (2 Timothy 1:7, NASB). 
Nehemiah certainly did not have a spirit of fear or timidity but he demonstrated perfectly the power of discipline and a sound mind in the midst of a difficult situation.
What can we learn from Nehemiah?
As in the days of Nehemiah, the enemy will employ many tactics in an attempt to render us ineffective in our calling.
Combat deception and take a stand for truth. Do not let lies take us down.
Recognize the scheme and seek God's strength in the situation.
I can do all things through Christ who gives me strength.
Speaking truth in love is easily said, but hard to walk out in practice. Nehemiah did not mince his words when he disputed the charge against him. I can't even imagine the struggle he endured to keep the peace amongst the people, while still accomplishing the daunting task of rebuilding the broken down walls of the city.
What questions can we ask ourselves that can affect change?
What do you do to stay encouraged when you encounter new trials?
How do you walk out the practice of speaking truth in love?
What can we do to build the walls around our relationships that cannot be broken?
How do we combat lies, while showing Christs love at the same time?
____________________________________________________________________________
Click here for a schedule of seminar, concerts, and retreats at The Cove in beautiful Asheville, NC.
Are you a Christian church or non-profit ministry looking for a place to hold your conference, retreat or ministry event?  Click here for more information on holding your event at The Cove.
Visit the Chatlos Memorial Chapel, Visitors Center, and Ruth's Prayer Garden. Click here for directions and operating hours. Tours are free.
Follow us on social media.