Self-Defense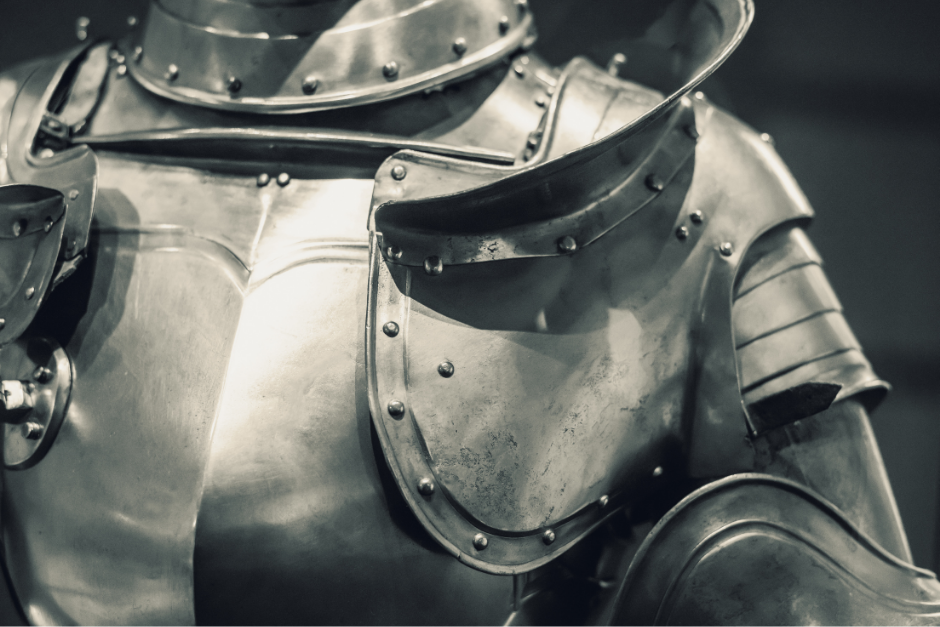 Finally, be strong in the Lord and in his mighty power. Put on the full armor of God, so that you can take your stand against the devil's schemes. For our struggle is not against flesh and blood, but against the rulers, against the authorities, against the powers of this dark world and against the spiritual forces of evil in the heavenly realms. Therefore put on the full armor of God, so that when the day of evil comes, you may be able to stand your ground, and after you have done everything, to stand. Stand firm then, with the belt of truth buckled around your waist, with the breastplate of righteousness in place,and with your feet fitted with the readiness that comes from the gospel of peace. In addition to all this, take up the shield of faith, with which you can extinguish all the flaming arrows of the evil one. Take the helmet of salvation and the sword of the Spirit, which is the word of God. (Ephesians 6:10-17,NIV)
I had just turned 16 and I couldn't wait to learn to drive. With my mom legally blind, it was critical I learned to drive quickly. Growing up close to New York City, driving was challenging and scary. Thankfully, I had several uncles who taught me how to drive and navigate through some tough situations. One of the first things I learned – how to drive in "self-defense." I needed to be vigilant—looking at people's behaviors, other cars' movement so that I wouldn't get into a crash. I needed to keep watch. I had to take the offense and develop a plan.
In the same way, we need to prepare now. We, as Christians, are engaged in a spiritual battle. The enemy will use many tactics to defeat us and we need to be ready. We need a self-defense strategy to fight. Paul provides believers with a great self-defense course in Ephesians 6 and Jesus equips us with all six dimensions of our "spiritual armor." Jesus is our truth, our righteousness, our peace. He is the object of our faith, the source of our salvation and the living Word of God. When we put on the armor of God, we are protected by the only person Satan has never and will never defeat – JESUS.
Each week, we'll walk through each of the pieces of armor in the hopes it will fire up your faith, strengthen, and prepare you. Now, more than ever, we need to be ready for battle. Don't live in fear. Get ready.
Take some time today to read through Ephesians 6:10-17 and remember where our victory is—our victory is in JESUS.
Prayer: Father, help us to prepare for any battle we may face. Help us to keep our eyes focused on Jesus. As we go through today, help us to stand strong and not live in fear of the enemy. For in Jesus, we have victory and when we put on the armor of God, we put on Christ Himself – the One who fights Satan — on our behalf. Thank you Jesus, for going before us today – for guiding us, strengthening us, and giving us peace. Amen.
I hope and pray Jesus strengthens you and you draw closer to Him today!
–Christine Batchelder