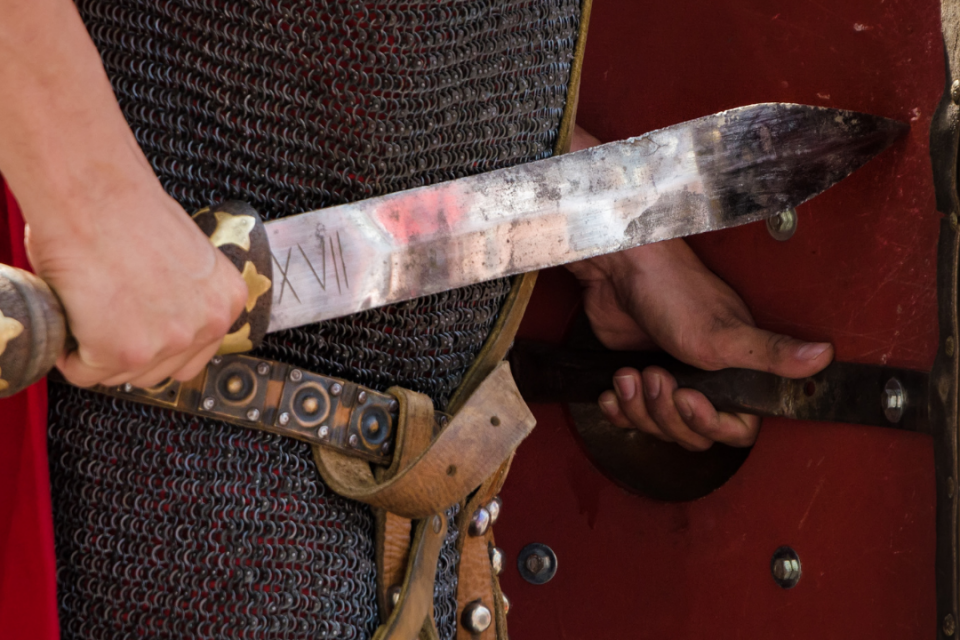 The Belt of Truth
Therefore, put on the full armor of God, so that when the day of evil comes, you may be able to stand your ground, and after you have done everything, to stand. Stand firm then, with the belt of truth buckled around your waist. Ephesians 6:13-14, NIV
We are continuing to look at the Armor of God found in Ephesians 6. As Paul is writing to the Ephesians, he's in prison. He's chained by the wrist to a Roman soldier. A soldier fastened to Paul ensured he would not escape. As he writes, the soldier's armor — a vivid picture and focal point for him and a lesson for all of us.
The Belt of Truth
This was the belt on the soldier's tunic where his sword hung from and gave him freedom of movement. The belt was the foundation of a soldier's armor – holding his sword and his breastplate. The belt was incredibly important.
Remember — Satan is the father of lies. He disguises himself and manipulates your perspective. He wants to destroy you and your family. He wants to divide your home. He constantly reminds you of your past mistakes and bad choices.
BUT – he cannot stand against the truth. Jesus said, "I am the way, the truth, and the life." (John 14:6)
If you want VICTORY – you need to know the truth and the truth begins by understanding who you are in Christ Jesus.
TRUTH
We need to understand the truth of who God is — His character, His faithfulness. We need to understand the truth of God's Word.
"For the word of God is alive and active. Sharper than any double-edged sword, it penetrates even to dividing soul and spirit, joints and marrow; it judges the thoughts and attitudes of the heart." (Hebrews 4:12)
Then, STAND in truth when you read God's Word and speak life over yourself, your family, and your situation.
"Then you will know the truth, and the truth will set you free" (John 8:32)
The belt — this piece of armor is basic to all other pieces because truth and trustworthiness are essential to all the other qualities that believers need in order to withstand attacks.
Put on your armor and your belt of truth – God's truth!
Prayer: Lord, today I put on the full armor of God. I strap on the belt of truth – knowing who You are. You are good. God you are faithful and powerful and you are working all things out for my good and I am so thankful. Help me to stand firm in the truth of Your Word – and help me to hide Your scriptures deep in my heart so I will be ready when the enemy attacks. And I thank you for the victory we have in Jesus that the war is already won. Help me to walk in victory and lean more on You today in Jesus mighty name.
Mighty warrior, I hope and pray God reveals more of Himself to you today. Stand firm and know the truth. Be encouraged. God is for you and loves you.
-Christine Batchelder