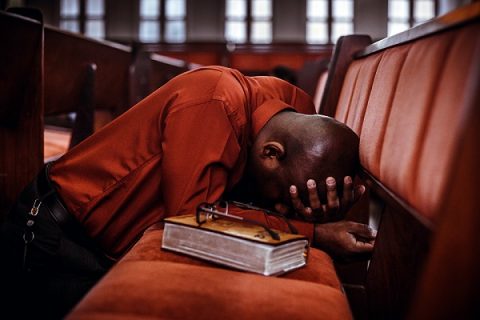 "Have you ever said, 'Well, all we can do now is pray?'" the late Billy Graham once asked.
"When we come to the end of ourselves, we come to the beginning of God."
Prayer, that is talking honestly with God, is a gamechanger, and today on this National Day of Prayer, Christians across the United States of America are coming together to ask God for unity, peace, wise leadership and that His Name be glorified.
Consider the following 5 insights on prayer as you go before the Lord today and every day:
1. Pray Locally & Globally: In addition to talking with God about your own life and the lives of those around you, don't forget to bring up what's going on nationwide. Franklin Graham, who is conducting one-day evangelistic prayer events in Californiaand the Pacific Northwest, urges Christians, "The most critical thing you can do is pray, pray, pray. The intercession of God's people is crucial if we are to see a return to the Biblical faith of our fathers, the faith that has guided and sustained our country for so long."
2. Don't Get Discouraged: Prayer sounds like it should be easy, right? Just talk with God. But if you have questions, it's time to get some answers. Billy Graham offers the following guidelines in Prayer 101: How Do I Talk to God?
3. Dig Deeper: There may not be a perfect prayer, but Anne Graham Lotz drills down on the best kind of prayer. Join Billy Graham's daughter as she explores the power of prayer in this devotional: The Prayer That Heaven Applauds.
4. Stand United: It's true that God made each of us unique to play a different role in His kingdom, but those differences should still present a unified front for Him. Be encouraged today as you listen to this timeless Billy Graham message on unity of the spirit.
5. Don't Give Up: Whether you're burdened for this country, a loved one or something else, God hears you. And He loves you. Take comfort as you read this Billy Graham daily devotional.
---
Click here for a schedule of seminar, concerts, and retreats at The Cove in beautiful Asheville, NC.
Are you a Christian church or non-profit ministry looking for a place to hold your conference, retreat or ministry event? Click here for more information on holding your event at The Cove.
Visit the Chatlos Memorial Chapel, Visitors Center, and Ruth's Prayer Garden. Click here for directions and operating hours. Tours are free.