We have a modern-day psalmist on our hands: Quinn Graham, Will Graham's son and Billy Graham's great-grandson, has written a special psalm to share. This one, entitled "Miracles," was inspired by a message Quinn recently heard his dad preach. Enjoy this reminder that God is always working on our behalf. Miracles are all around us!
Miracles happen all the time
We may see it or not
Miracles happen to you every day
We just need to open our eyes
Miracles aren't coincidences
Coincidences have no meaning
But miracles have a meaning
You may wonder how you can tell if it's a miracle or not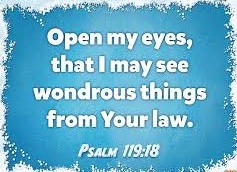 All you need to do is open your eyes
Open your eyes so that you can see what God really does
Open your eyes so that you may see the kingdom of heaven
God does miraculous things
We just don't see them all time
Miracles happen everyday
To you, me, your friend, or maybe even the haters of God
God does miracles for everyone
Miracles change our lives
By: Quinn Graham
---
Click here for a schedule of seminar, concerts, and retreats at The Cove in beautiful Asheville, NC.
Are you a Christian church or non-profit ministry looking for a place to hold your conference, retreat or ministry event? Click here for more information on holding your event at The Cove.
Visit the Chatlos Memorial Chapel, Visitors Center, and Ruth's Prayer Garden. Click here for directions and operating hours. Tours are free.