"Therefore whoever hears these sayings of Mine, and does them, I will liken him to a wise man who built his house on the rock: and the rain descended, the floods came, and the winds blew and beat on that house; and it did not fall, for it was founded on the rock."  (Matthew 7:24-25)
When the storms come in your life, are you shaken? It is normal for all of us to experience feeling uncomfortable, unsettled, fearful, heartbroken, or even like the wind has been knocked out of our sails. We will feel the blow. This verse clearly says that the winds blew and beat on that house. When we go through storms, it will sometimes feel like we have been hit mentally, emotionally, and physically. It hurts. We will feel it. Jesus is not saying that we will not feel it. He is telling us that if we are rooted in Him and in His Word that we will not fall. It will not destroy us. He gives us the tools we need to withstand the storm.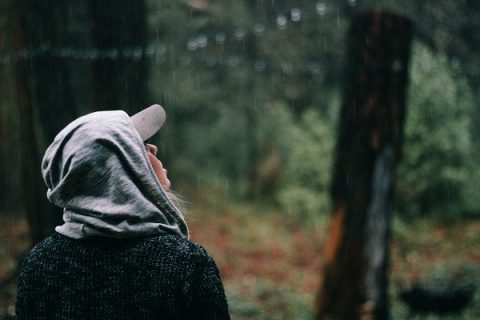 He gives us strength. The kind of strength to endure any storm in our lives. "God is our refuge and strength, an ever-present help in trouble. Therefore we will not fear, though the earth give way and the mountains fall into the heart of the sea, though its waters roar and foam and the mountains quake with their surging." (Psalm 46:1-3)
He gives us peace. A peace that we cannot attain from the world. It is a peace that is lasting. A peace that will cover us! John 14:27 says, "Peace I leave with you; my peace I give you. I do not give to you as the world gives. Do not let your hearts be troubled and do not be afraid." We have nothing to fear when we are in His presence. When we are rooted in Him. He is the Prince of Peace. He says that, "These things I have spoken unto you, that in me ye might have peace. In the world ye shall have tribulation: but be of good cheer; I have overcome the world." (John 16:33)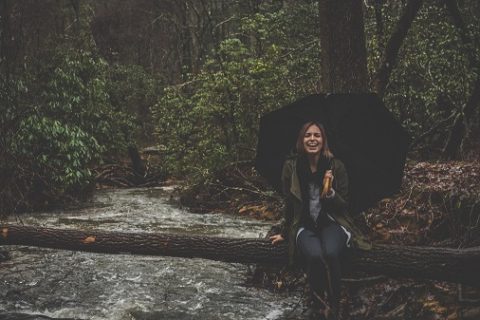 He gives us joy in the midst of the storm! It is one thing to just get through the storms of life by simply just getting through them. But God offers us to have joy in these tough times. We can have joy because through the storms we are gaining strength.  "Consider it pure joy, my brothers and sisters, whenever you face trials of many kinds,  because you know that the testing of your faith produces perseverance.  Let perseverance finish its work so that you may be mature and complete, not lacking anything." (James 1:2-4)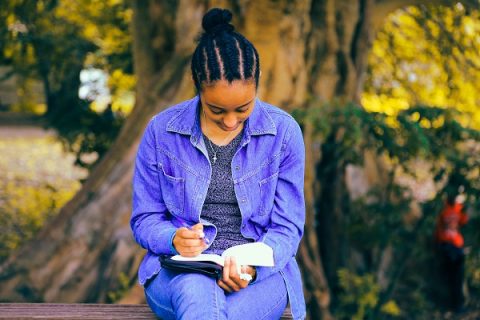 It is up to us to study and read His Word. It is our lifeline for everything we need in our lives. After we read it, we must act on it. We must put it to the test and activate it in our lives. The Word says in James 1:22, "Do not merely listen to the word, and so deceive yourselves. Do what it says. " That means that we take His Word and literally stand on what it says. When storms come and we know that they will, we must root  ourselves so deep in Him that it will not shake or move us.  Take some time to memorize some key verses like the ones above to call upon when you need them.  Listen to worship music and give Him thanks for the blessings in your life.  We would also love to encourage you and pray with you. You can click here and we have someone available to chat with you right now!
May God be with you today and always!
---
Click here for a schedule of seminar, concerts, and retreats at The Cove in beautiful Asheville, NC.
Are you a Christian church or non-profit ministry looking for a place to hold your conference, retreat or ministry event?  Click here for more information on holding your event at The Cove.
Visit the Chatlos Memorial Chapel, Visitors Center, and Ruth's Prayer Garden. Click here for directions and operating hours. Tours are free.