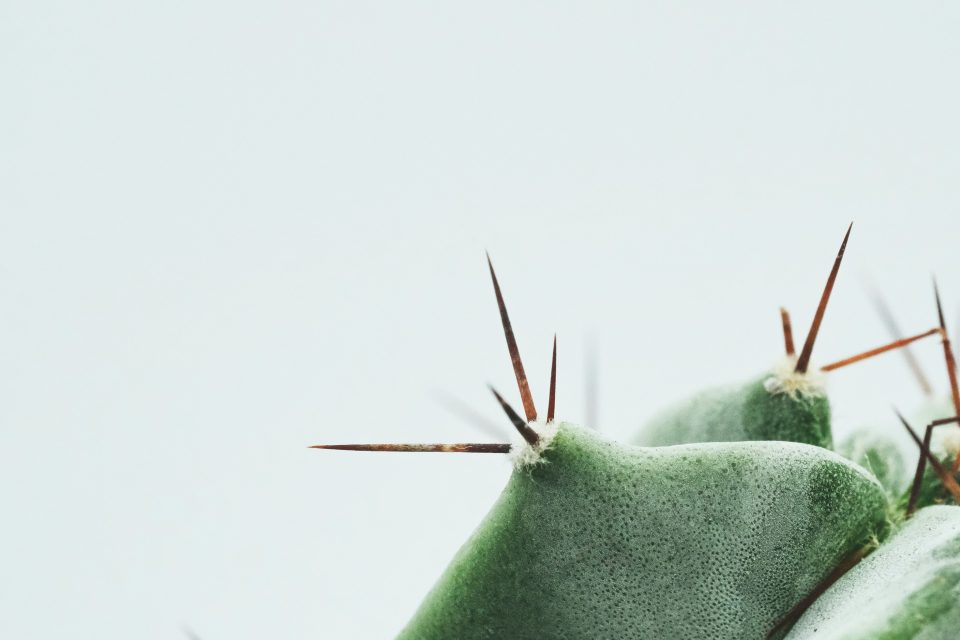 Let Go of the Prickly Stuff
"And my God will supply every need of yours according to his riches in glory in Christ Jesus."
Philippians 4:19
Paul is writing to the Philippian church. While imprisoned himself, Paul wrote this incredible letter to encourage the believers there to keep their focus on Christ, to be content in any circumstance, and to be grounded in joy, a joy that could not be changed by their situation. This joy came from a trust in God's provision. This joy was rooted in God's strength.
We see in this verse, "And my God will supply every need of yours according to his riches in glory in Christ Jesus" (Philippians 4:19).
Look closely. "And MY God." God's promise to supply all the Philippians' needs is personal. God promises to supply all your needs as well.
Will meet. This is positive. It doesn't say God "may" meet their needs or "can" meet their needs. God WILL. God is faithful and will supply everything you need.
Every need. It doesn't say God will supply "some" needs. This Scripture says "EVERY" need. It is abundant.
In Christ Jesus. It is powerful. We need to rely on Christ, for there is power in the name of Jesus.
Thor was our 126 pound Great Dane. He loved his family. He loved walks and LOVED to lounge on the couch. Thor was sweet, once you got to know him. But he's not like Caleb, our other dog. Caleb is a happy go lucky Golden Shepherd, who loves everyone.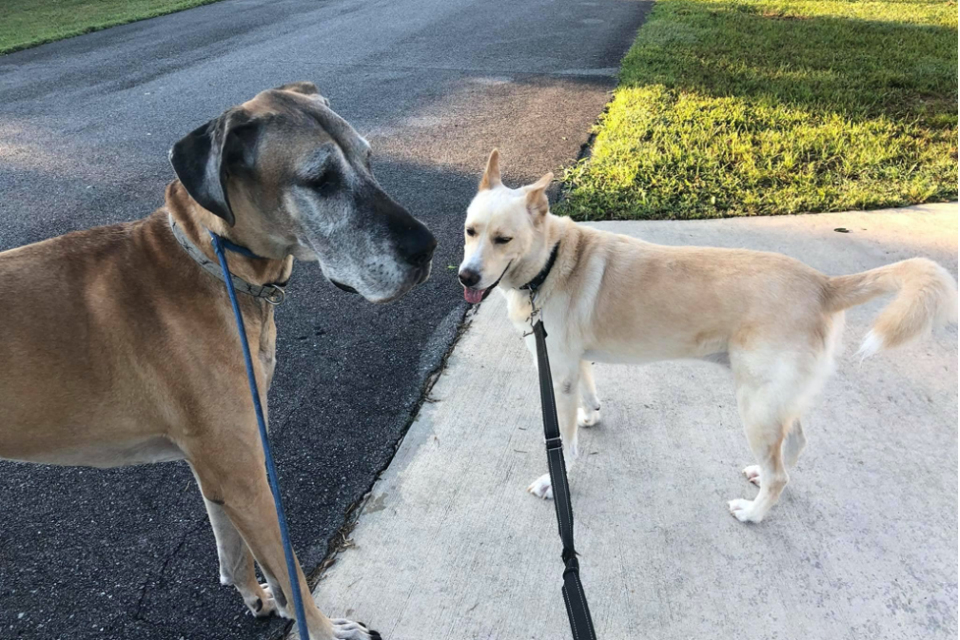 Thor, at times, could also be very stubborn. Case in point: a couple of years ago, I was taking both dogs for a walk (which is quite a feat in itself!), Thor was so happy to go out for a walk that he was prancing and galloping just like a horse. He went on a patch of grass, then suddenly, he couldn't walk. He kept shaking and shaking his left front paw.
There have been times when Thor gets stubborn and afraid and won't let you near him. Quickly, I was trying to assess the situation and, at first, Thor would not let me near him. I just gently tried to talk to him and encouraged him to show me his paw. Stubbornly, he kept trying to walk, yet the pain began to increase and he started whimpering.
Finally, he sat down. He put his head into my stomach and showed me his paw. His paw was FILLED with those prickly grass burrs. In that moment, I was amazed at how he let go and let me help him. One by one, carefully I began removing them, all the while he sat so still. When the last one was out, he gave me a great big lick and took off with a huge leap into the air, as if he'd been freed.
What tough situation are you in right now?
I wonder how often, God is trying to help us in our "tough situations" and we keep saying, "I can muster through this. I've got this." Yet, God, who is patient, gracious and faithful keeps saying, "I will help you through this. I will supply everything you need. Let me take the prickly stuff out of your lives."
Remember, there is power in Jesus. When we let go and let Him remove the prickly stuff, like Thor, we can be free.
Prayer: Father, thank You that You meet all of our needs. We thank You and praise You that You are good and faithful. When our minds want to worry, help us to refocus and turn our gaze to You – knowing You will supply ALL of our needs because there is power in the name of Jesus. I speak life and healing over every situation the person reading this is in. I pray You will clothe and strengthen us in Your peace, Your strength and Your JOY. Thank You for all You are doing and what You are about to do in Jesus' name. Amen.