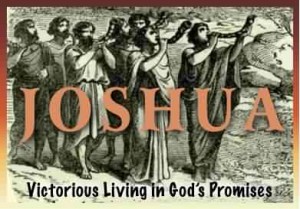 Welcome to Kendra Graham's online Bible study.  This is a place where women can come together and share their journey towards Scriptural truths and spiritual maturity.  We pray this will be a safe, respectful, resourceful place to come and discuss God's Word…to discover What it says…What it means…and What it means to you!
Kendra suggests you use the following process when studying Scripture.  We have included an example of this process from John 1:1.
Step 1:  Pray
Step 2: Read God's Word (look at the passage)
1 In the beginning was the Word, and the Word was with God, and the Word was God.  
Step 3: What Does God's Word Say? (list the facts)
1 In the beginning the Word was with God and was God.
Step 4: What Does God's Word Mean? (learn the lessons)
1 God's Word is not just ancient philosophy, it is eternal Truth.
Step 5: What Does God's Word Mean to Me? (listen to his voice)
1 How do I view the Bible?
Kendra Graham NOTES from Joshua 8:2:
FACTS from verse 2:
a.  Do to Ai & it's king like Jericho, take only its spoil and cattle.
b.  Set an ambush for the city
LESSONS from verse 2:
a.  God commands Ai to be burned like Jericho…. BUT…. Israel gets to keep the booty!  Again, God does not point His finger and hold their past sin that occured in Jericho against them… God does not say, "Lets try this again… everything to MY treasury, can you handle it this time?"  GOD BLESSES HIS PEOPLE as they walk in obedience.  God not only restores their standing and calling before Him, but restores their BLESSING as well.  See how good it is to be near the shepherd, obeying and following Him… life will still have challenges and battles and tough stuff…. BUT will be FULL of HIS BLESSING!!!  God will not with-hold His present blessing because of our past mistakes! PRAISE GOD! Not only are we victorious, we are blessed! ACCEPT IT!
b.  God gives Joshua a plan, now he must follow it.  The quickest way to re-gain victory in my life, is to listen to God's plan, and "Be careful to do all" (Joshua 1:8).
APPLICATIONS from verse 2:
a.  Do I think God will with-hold a calling or blessing in my life because of my past mistakes?  Do I KNOW God wants to bless me?  When and How have I been undeservedly blessed by the awesome hand of God?  Will I accept God's blessing, or walk away from it b/c I don't deserve it?
b.  What has God laid on my heart to do today in obedience?  Start something? Stop something?  Wait for something? Encourage someone? Share something? Testify to someone?  Will I be careful to do all He has asked? No more no less?
 Homework for next week: Joshua 8: 10-17
Share with us your lesson(s) and what they mean to you.