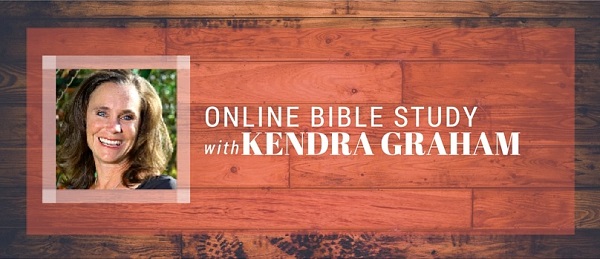 Welcome to Kendra Graham's Online Bible Study! This is a place where we can come together and share in our journey towards Scriptural truths and spiritual maturity. We pray this will be a safe, respectful, resourceful place to come and discuss God's Word…to discover What it says…What it means…and What it means to you! Make sure you don't miss a post, just enter your email in the "Subscribe Via Email" box in the upper left-hand corner of our blog. It's free and you'll receive these posts straight into your email inbox.
KENDRA GRAHAM NOTES FROM PSALM 121
"The LORD is your keeper; The LORD is your shade on your right hand." (Psalm 121:5)
What Does it Say?
The LORD is your keeper, your shade at your right hand
What Does it Mean?
Have you ever felt like you were in a wilderness? Struggling just to make it another step? I am going to be honest here: This winter and spring have been HARD. We all go through times of struggle and dryness, and it's easy to feel left alone and beaten down by the elements.
I grew up in the desert of Tucson, Arizona, where the sun beat down relentlessly day after day—in the summer the temperature could rise as high as 115 degrees Fahrenheit. (It was a dry heat, but 115 degrees is still 115 degrees!)
When you think of the desert, you may envision nothing but sand for miles and miles; yet in reality the desert is not just a vast expanse of sand—there are mountains, cliffs, and even vegetation. One particular plant called the "desert broom tree" can be found in the desert and in other rocky places all throughout the landscape of my old stomping grounds. Not a tall tree by any means, the broom tree is more like an overgrown weed/shrub; and although I can't really say the plant is beautiful, in the fall it does produce some pretty flowers. The humble broom tree does have its uses, though. It can be food for rabbits, and Native Americans have a history of using its leaves in tea for medicinal purposes.
The roots of a broom tree will grow deep down into the desert floor, finding the most minute bits of moisture which enable it to not only survive the elements, but to become a hearty plant—so hearty, in fact, that it can be a difficult plant to eradicate from the landscape.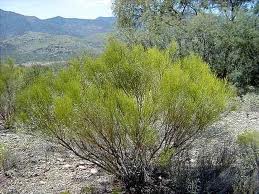 As kids, we used the shrub for shade. We would play for hours outside; then, to cool ourselves from the intense heat we would sit under the broom trees and re-hydrate. Believe it or not, it made a remarkable difference—under that overgrown weed bush the temperature would be 15 degrees cooler. The desert broom brought the welcome relief of shade, and the bushes were plentiful enough for all of us kids to sit underneath our own personal shrub.
Do you recall someone else who else rested under a broom tree in the desert? In I Kings 19, Elijah—who was running from rotten King Ahab and wicked Queen Jezebel—rested under a broom tree. God preserved the exhausted prophet's life in the middle of the wilderness by feeding him and providing for him a shady resting place under the big shrub.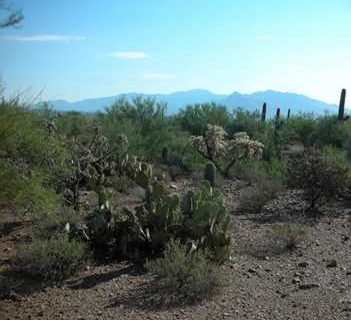 The more I thought about God's shade and the broom tree, I noticed something I really didn't like: The broom tree does not block out all the sun. When I want God to give me shade from the elements that are relentlessly beating down, I want complete and total shade and refreshment. I want a majestic Oak, surround by nicely trimmed and mowed Kentucky bluegrass, at the banks of a clean, refreshing stream of mountain water. (I don't ask for much, do I?)
When God provides a broom tree in the wilderness, sometimes I find myself complaining—deciding just to die on the desert floor rather than accept the shade He is offering.
The shade God offers is just enough. Sometimes it may be the big oak; but more often than not, it's simply a filtered shade that decreases the temperature to a bearable degree. Thinking about the shade at His right hand tells me that God's shade is never further away than the length to which I can stretch my own right hand. His shade is always close. God takes the brunt of the sun so that I can be in His shade, and yet I still find fault with it.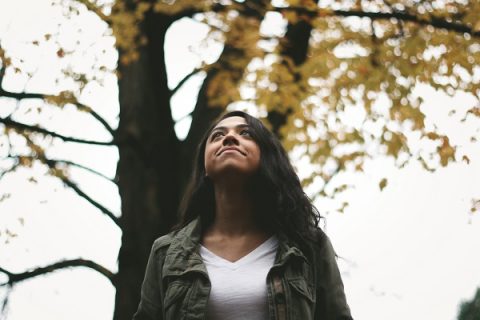 These past months have been difficult. Sometimes the "strong" (maybe more accurately termed "stubborn") person I tend to be strives to keep going forward… whether in rain, snow, wind or sun. As I read these verses and remember those days of playing in the desert of home, I realize God may be simply telling me to rest awhile. "Come; sit, under this broom tree, Kendra. All the elements that are distressing you will not be taken away; but under here, under My shade, it's cooler. Here, in My shade, I will give you not only rest but the strength you need."
What Does it Mean to Me?
When has God been that filtered shade in the middle of the wilderness of life for you? Was it a friend who dropped by to encourage you? Was it a single ray of sunlight in the middle of a long, cold, dark and dreary winter? Was it a phone call, a text or an email? Take time to thank God for sending that broom tree; and if you don't have eyes to see His shade, will you pray that today you feel that shade your soul is so in need of?
LIVE IT OUT
Stretch out your right hand as far as it will go, and say with passion and belief, "You, oh God are MY shade at my right hand!" Say this every minute of the day if you have to. Every time you use your right hand today, remember God is your shade…. your broom tree. Hold to it.