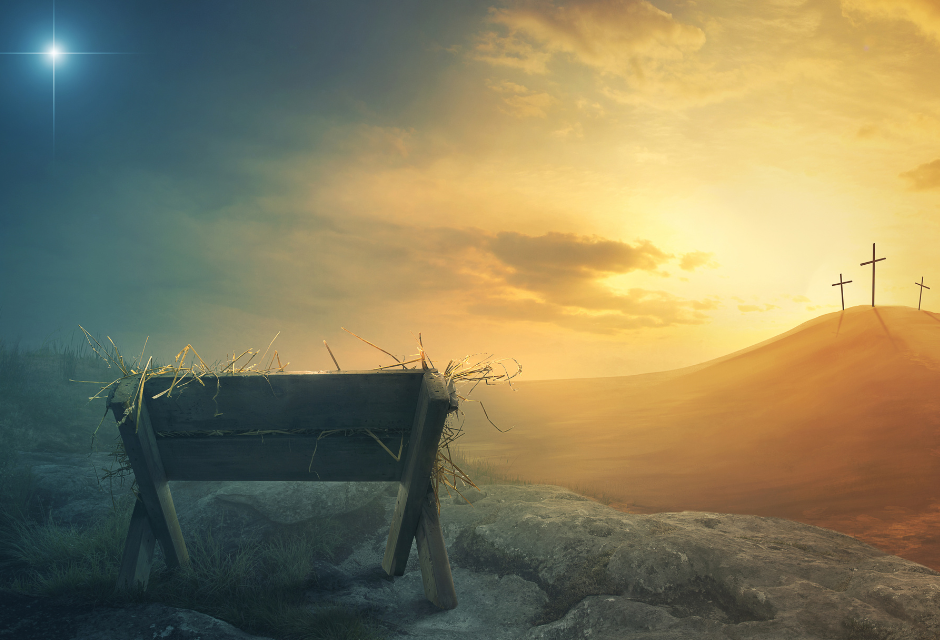 Immanuel
"All of this occurred to fulfill the Lord's message through his prophet: Look! The virgin will conceive a child! She will give birth to a son, and they will call him Immanuel, which means 'God with us'"
–Matthew 1:22-23
The writer, Matthew, is referencing Isaiah 7:14, "Therefore the Lord himself will give you a sign. Behold, the virgin shall conceive and bear a son, and shall call his name Immanuel."
Look closely at that verse. The word "the" is used before virgin. This young woman would not just be "a" virgin, but "the" virgin. Isaiah's prophecy was fulfilled through the young woman, Mary. Each of the four Gospel accounts of Jesus' life were addressed to a specific audience. Matthew's account targeted Jewish readers. Fifteen times in the book of Matthew he referred to Old Testament prophecies being "fulfilled" through the birth, life, and ministry of Jesus. One of the instances Matthew points to the fulfillment is in Matthew 1:22-23. He wanted to make sure his readers knew that Jesus was the Messiah and that God is faithful to fulfill His promises.
Let this be an encouragement to you today; no matter what you are going through, God will fulfill His promises. Just as He kept His promise two thousand years ago, He will keep His promise today. He is Immanuel – God with us.
What are you longing for today? Do you need peace? Do you need strength? Do you need joy?
We hope this encourages you to begin and end each day with the firm belief knowing God IS with you. It's in His name and His character.
May this remind us, too; it's not about the presents under the tree, but Jesus' "presence" ON the tree – is what has saved us and gives us new life. What a gift.
Prayer: Father, thank You for sending Your Son Jesus into this world – Immanuel – to let us know You are with us. This was the greatest gift of all. May we never take it for granted. Lord, I pray for the person who is struggling this Christmas season, that You would wrap Your loving arms around them – strengthen them. For the person who is grieving Lord, comfort them. For the person who feels very alone, would You show up in a mighty way and make Your presence known – that You are Immanuel – God with us. Thank You that through knowing You and trusting You, we can do all things that come before us…in Jesus' name we pray, Amen.
We hope this encourages you today. Please know we are praying for you that you would feel God's presence and that He is with you.
Merry Christmas!
Christine Batchelder