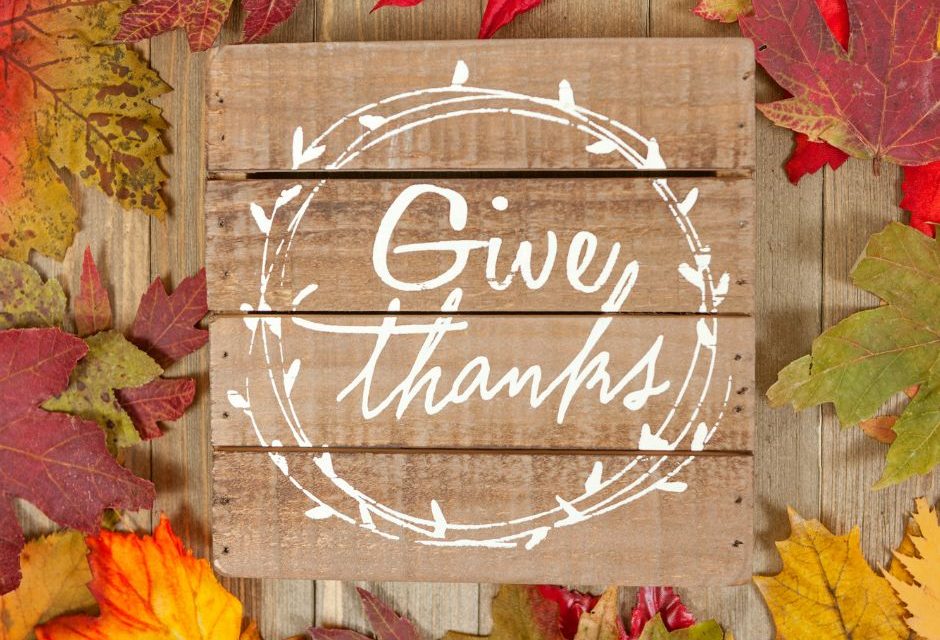 Give Thanks in ALL Circumstances
"Give thanks in all circumstances; for this is God's will for you in Christ Jesus."

-1 Thessalonians 5:18
There are two things we can be certain of: 1) At some point in time, we will all face difficulties. Jesus never promised us life would be easy. 2) Jesus is coming back.
"In this world you will face trials, but take heart I have overcome the world." –John 16:33
Paul's time in Thessalonica was cut short by intense persecution. But knowing the difficulties believers there faced, he sent Timothy to check in on them. (1 Thessalonians 3:1-5) Timothy brought back a positive report to Paul, sharing despite persecution and suffering, believers were trusting in God and holding onto their faith. But these believers had many questions about Christ's return. In the final chapter of 1 Thessalonians, Paul is giving his final instructions to these believers to encourage them. He wants them to pray continually (1 Thessalonians 5:17) and to give thanks in ALL circumstances. By giving thanks, Paul encourages these believers to keep their eyes focused on God – He is at work to produce good things, even during tough times.
As we approach thanksgiving, are we giving thanks in ALL circumstances?
My dad was blind from complications of juvenile diabetes. I vividly remember one incident growing up where my dad gave thanks in a very tough circumstance. I was probably five or six years old at the time, and my dad came home from work and let my mom know he was fired from his job because of his blindness. I remember my mom crying, my dad hugging her saying, "It's going to be alright. We need to trust God." At the dinner table that night, my dad prayed over the meal and gave thanks. He praised and thanked God for the day, and that God would always provide.
"Give thanks in all circumstances; for this is God's will for you in Christ Jesus." -1 Thessalonians 5:18
In this verse, it doesn't say that we should "feel" thankful. This is a command. GIVE thanks in all circumstances. When we praise God in difficult situations, it keeps us focused on God, not our trials. As we praise Him and give thanks to Him more and more, God becomes larger and our problems become smaller. Gratitude and giving thanks changes the lens through which we see our circumstances.
Give thanks.
Prayer: Father, thank You for today. This is the day that You have made and we will rejoice and be glad in it. When situations or circumstances become difficult, help us to keep our eyes focused on You for we trust You. Help us to have an attitude of gratitude. Thank You that You are a good Father and Your plans for us are good. In Jesus' name we pray, Amen.
Whatever you are going through today, be encouraged and remember to give thanks in all circumstances. Please know we are praying for you. God is there and He does care.
Christine Batchelder