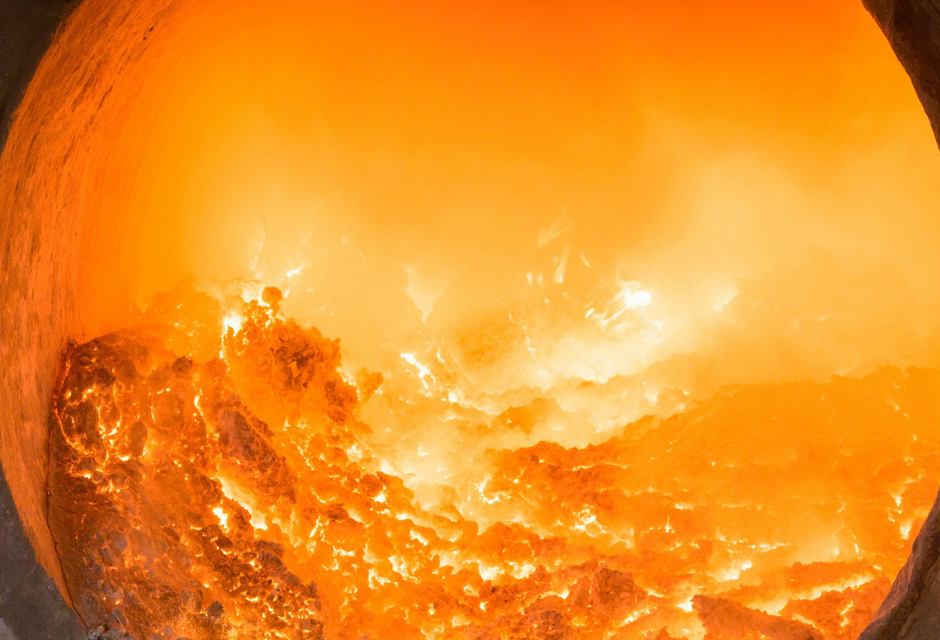 Facing the Furnace
 Shadrach, Meshach, and Abednego replied to him, "King Nebuchadnezzar, we do not need to defend ourselves before you in this matter. If we are thrown into the blazing furnace, the God we serve is able to deliver us from it, and he will deliver usfrom Your Majesty's hand. But even if he does not, we want you to know, Your Majesty, that we will not serve your gods or worship the image of gold you have set up.
Daniel 3:16-18, NIV
This story comes from the Book of Daniel in the Bible. Daniel and three other Hebrew men: Shadrach, Meshach, and Abednego were exiled to Babylon as young men and they faced many challenges that tested their faith. They were trained to serve in the courts of King Nebuchadnezzar. At one point, King Nebuchadnezzar had built a large golden idol and commanded his people to fall down and worship it at the sound of musical instruments. He threatened to throw anyone who did not obey this law into a fiery furnace. 
The King was told Daniel's friends did not worship the idol. They made a choice. They decided they were not going to do this and they were only going to be faithful to God. When the King found out, he was furious. He ordered Shadrach, Meshach, and Abednego to be thrown in the fiery furnace and for the heat turned up seven times the normal temperature.  But that's not all.  "And he commanded some of the strongest soldiers in his army to tie up Shadrach, Meshach and Abednego and throw them into the blazing furnace." (Daniel 3:20)  The furnace – so hot — the flames killed the soldiers who put the three into the furnace instantly.
Shadrach, Meshach, and Abednego stood strong. They exemplified incredible faith.
But when the King looked into the furnace he didn't see just three men, he saw FOUR. Who was the fourth? Many believe the fourth man was Jesus, appearing in pre-incarnate form. The King then ordered the three men out — and amazingly — not a hair had been singed, their robes were not scorched, and they didn't even smell like fire.
Do you feel the "heat" of life's troubles? How are you facing the furnace?
Sometimes the heat is on with life's challenging problems and it may feel like you are in that fiery furnace like Shadrach, Meshach and Abednego were in. But let's remember how they faced the furnace: They trusted God, even in the toughest of circumstances. Know this: no matter what fire you are in today, you are never alone. God will see you through!
You will come out stronger, better and wiser.
Don't give up!
Prayer: Father, I lift up all those who are reading this who are facing tough battles. You know the fire they are in. Give them courage God. Just as you strengthened Shadrach, Meshach, and Abednego and kept them safe, I pray a mighty hedge of protection over those who feel they are in the fire. Show up Lord in a mighty way. Give them the strength they need for today. Please give them peace and comfort them. We ask all these things in the powerful name of Jesus. Amen.
I'm praying for you that God would strengthen and comfort you today and give you the courage to face life's challenges.
Christine Batchelder