Chatlos Memorial Chapel and Visitors Center
The Chatlos Memorial Chapel and Visitors Center is used specifically for presenting the ministry of The Cove to visitors. Volunteers provide guided tours for individuals and groups.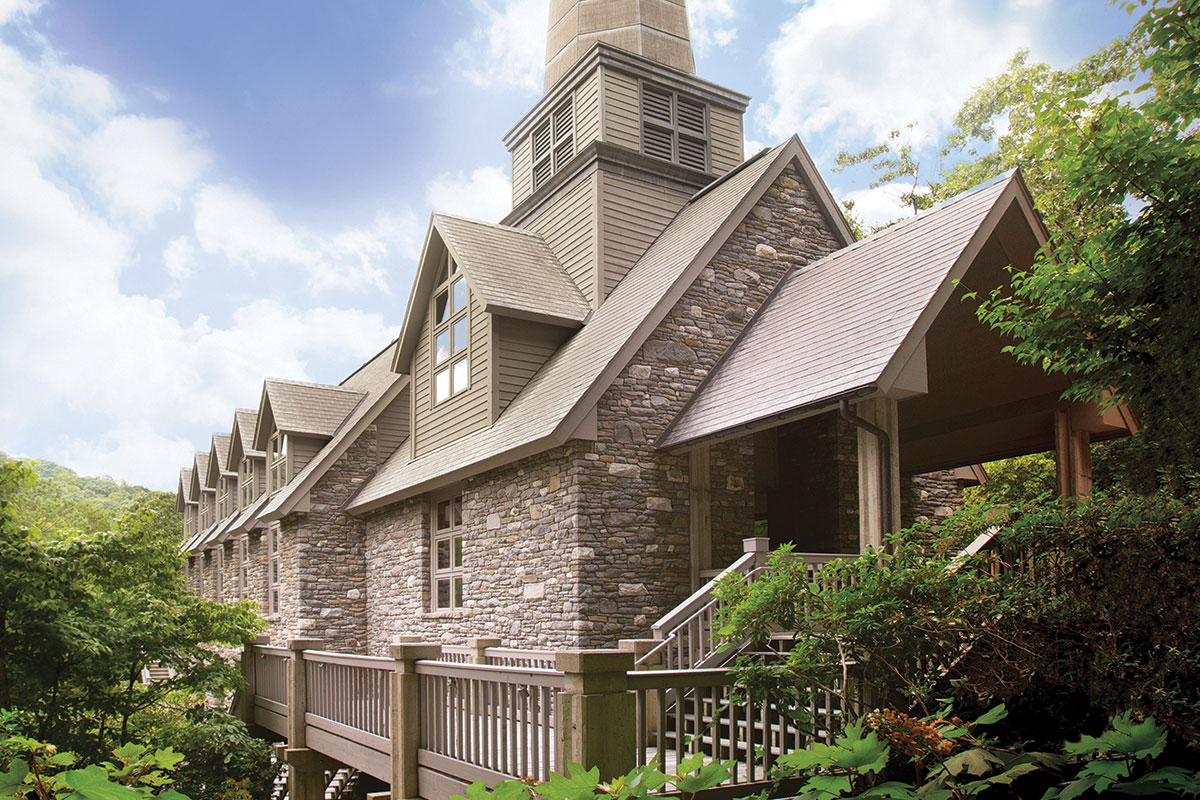 A typical tour is approximately one hour in length and includes the following:
Eckerd Seminar Room
A Tour Guide gives a general introduction in this theater-style seminar room where visitors view a five-minute film that presents an overview of the Billy Graham Training Center at The Cove's ministry.
Pictorial Display
Visitors may view the "Ambassador for God Around the World – Billy Graham" display as well as a model of The Cove's facilities.
Chapel
A Tour Guide talks about the ministry of The Cove and shares interesting facts about the Chatlos Memorial Chapel, including building design and history of the furnishings.
Prayer Room
The tour includes a visit to the prayer room on the top level of the Chapel.
Ruth's Prayer Garden
Adjacent to Chatlos Memorial Chapel, Ruth's Prayer Garden is designed to offer a peaceful place for prayer and meditation amid the natural beauty and serenity of The Cove.
Honoring the memory of Ruth Bell Graham—a faithful woman of prayer—the 1.5-acre garden contains more than 80 species of garden plants, including a mix of native plants, trees, shrubs, perennials, and 15 varieties of roses. The upper woodland garden is planted in large sweeps of woodland shrubs and perennials, with large open areas of ground cover. The lower paths around the chapel walk contain a mix of perennials and roses planted in the English style of perennial gardening.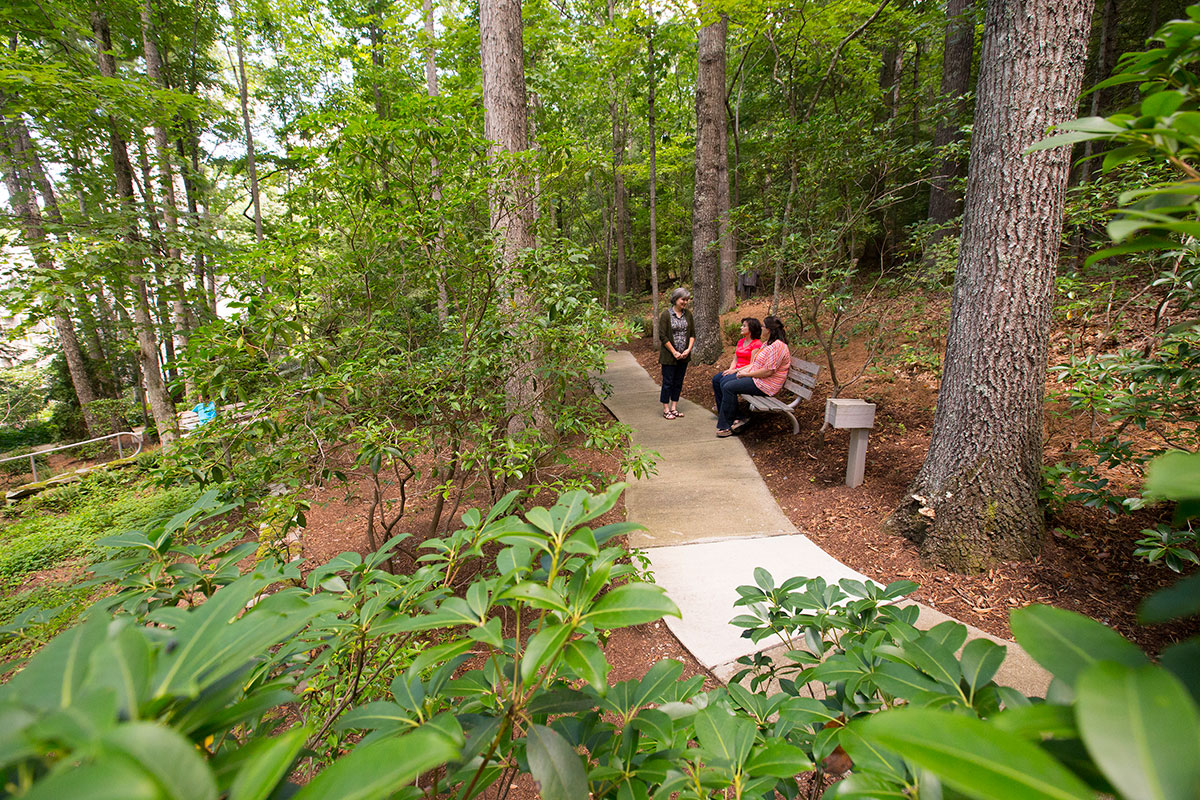 Azaleas, hydrangeas, Rhododendron, Mountain Laurel and Dogwood provide early spring color and blooms, while roses, daylilies, daisies and Coneflower will blossom along the garden paths in summer. Shaded by tree species such as Red and White Oak, Hickory, Eastern Hemlock, Redbud, Tulip Poplar, Red Maple, Short Needle Pine, White Pine, American Beech, and Arborvitae, the garden canopy will be ablaze with color in the fall.
The garden is open for visitors weekdays from 9 a.m. to 5 p.m. year-round—and Saturdays from 9 a.m. to 1 p.m. from early January through late November.
Visitor Hours Chatlos Memorial Chapel & Ruth's Prayer Garden
Monday through Friday – 9:00 a.m. to 5:00 p.m. (last tour begins at 4:00 p.m.)
Saturday – Closed
Sunday – Closed
Admission is free. The Cove is closed for visitation during most major holidays and other special occasions.
Schedule a Group Tour
Groups of more than eight are asked to make a reservation. Please call 828-298-2092 and ask for the Visitors Center or extension 6025, email us at visitorscenter@thecove.org, or write to us at:
Billy Graham Training Center at The Cove
Visitors Center
1 Porters Cove Road
Asheville, NC 28805
Individuals and families may visit The Chapel and Visitors Center during our regular visiting hours and do not need to make an appointment.
Handicap-Accessible
The Chatlos Memorial Chapel has ramps for three levels. Handicapped parking is available too.
Photographs
Visitors are welcome to bring cameras and take pictures both inside and outside the buildings.
Food Service
The Billy Graham Training Center does not have food service for visitors. There are many restaurants within close proximity to The Cove. The Training Center's Dining Room serves those who are attending Seminars or other events at The Cove.