From the moment you drive through the gates, you understand that The Cove is different.
The distractions of the world suddenly do not seem so important as you are taken in by the beauty of 1,200 acres of dense forest, bubbling streams, and native wildlife. Your guests can spend quiet time on our walking trails, or enjoy stretching their legs on a brisk hike to the overlook for panoramic views of the Blue Ridge Mountains.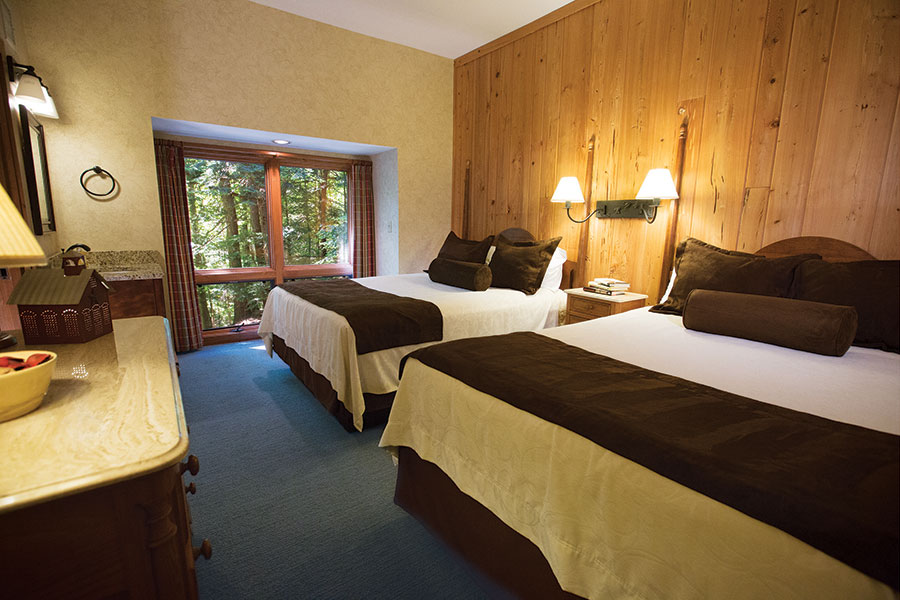 Lodging
Designed and furnished with rustic elegance, our well-appointed guest rooms each have two queen beds. Spacious suites include gas fireplaces and private decks with rocking chairs. Each Inn offers 24-hour complimentary beverage service, so you can curl up on a soft chair with a steaming cup of coffee or an ice-cold soda and enjoy a time of fellowship or personal reflection in our warm and inviting lobbies.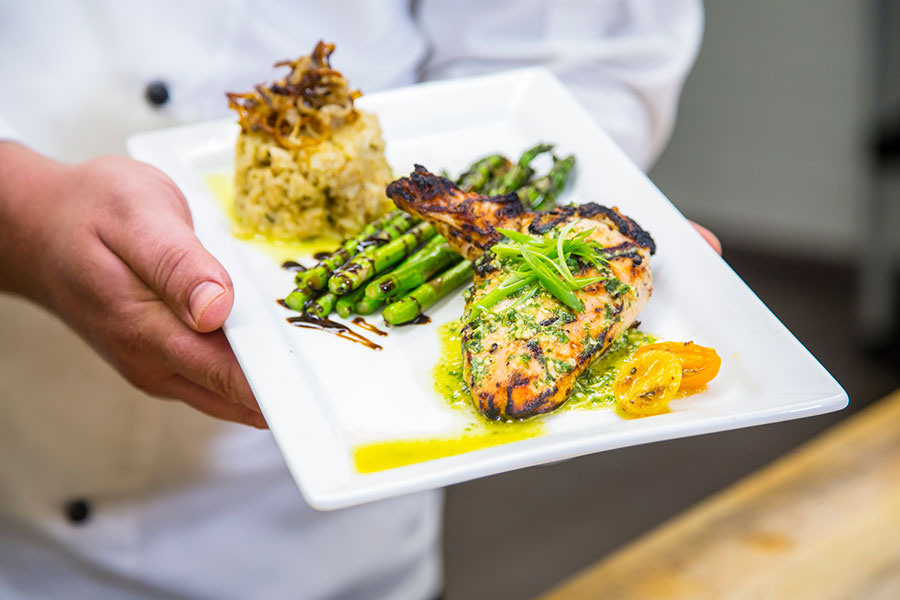 Meals
From fresh salads to quality meats and seafoods to delicious desserts, our professionally-trained chefs carefully prepare each buffet with the high standards that guests have come to expect from The Cove. Our dining room features floor-to-ceiling windows revealing sweeping mountain views, setting the stage for a distinctive dining experience to remember.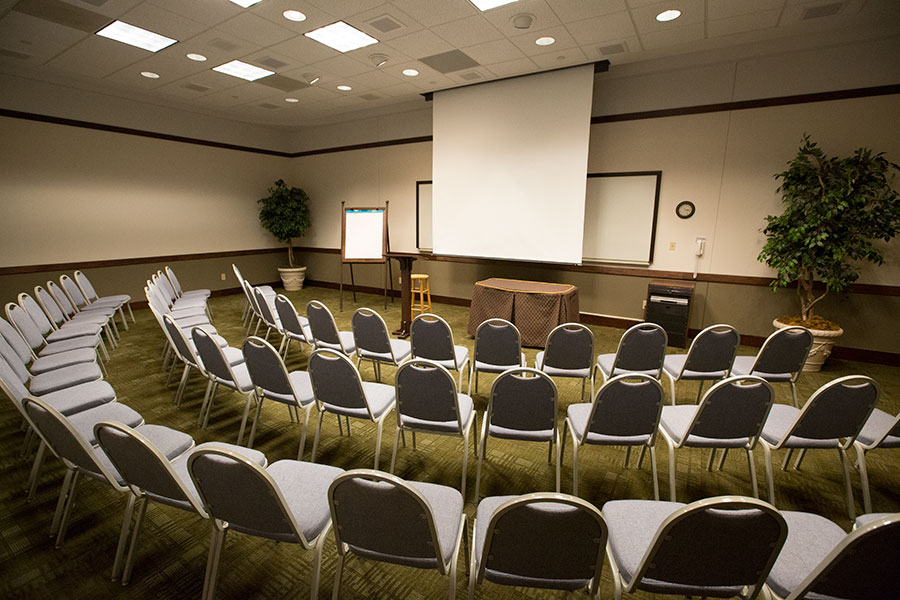 Meeting
Our two large auditoriums feature theater-style seats and capacities of 451 and 119. Our 14 additional meeting rooms have flexible setup options available to suit all of your needs. Whether your event is large or small, we have the perfect meeting space for you.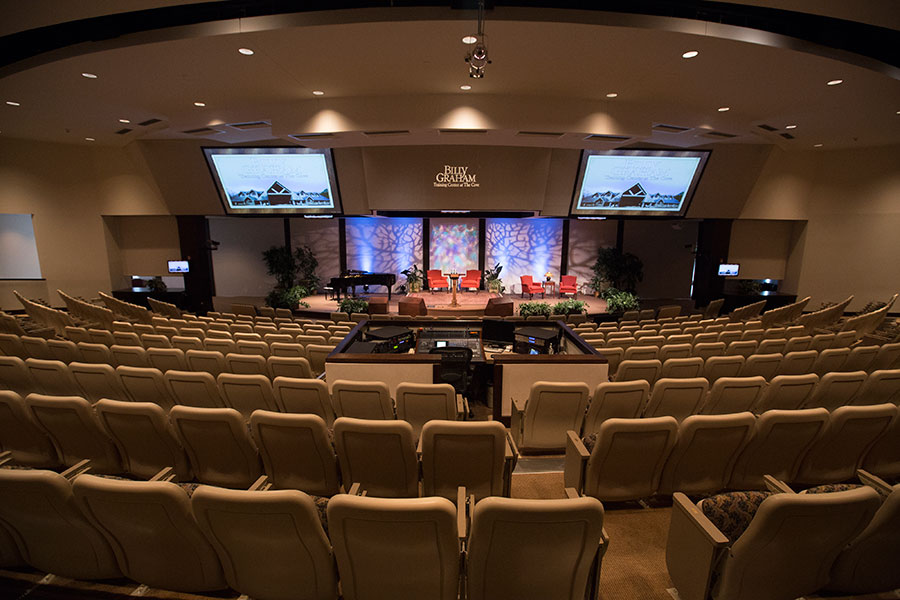 Audiovisual
A generous audiovisual service package is included in your standard pricing, with additional services, such as session recording, available at reasonable rates. From formal meetings to dynamic concerts, our experienced technical services staff will ensure that your event looks and sounds great!
Complimentary Amenities
Dedicated Event Coordinators
High-Speed Wi-Fi
Business Center Access
Free Parking
Frozen Yogurt
Cappuccino Bar
No Added Taxes
Discover The Cove
From board meetings to national conferences to everything in between, our staff is ready to help you plan a memorable, impactful, and surprisingly affordable event. To get started, just submit a request or simply call 828-771-4800.