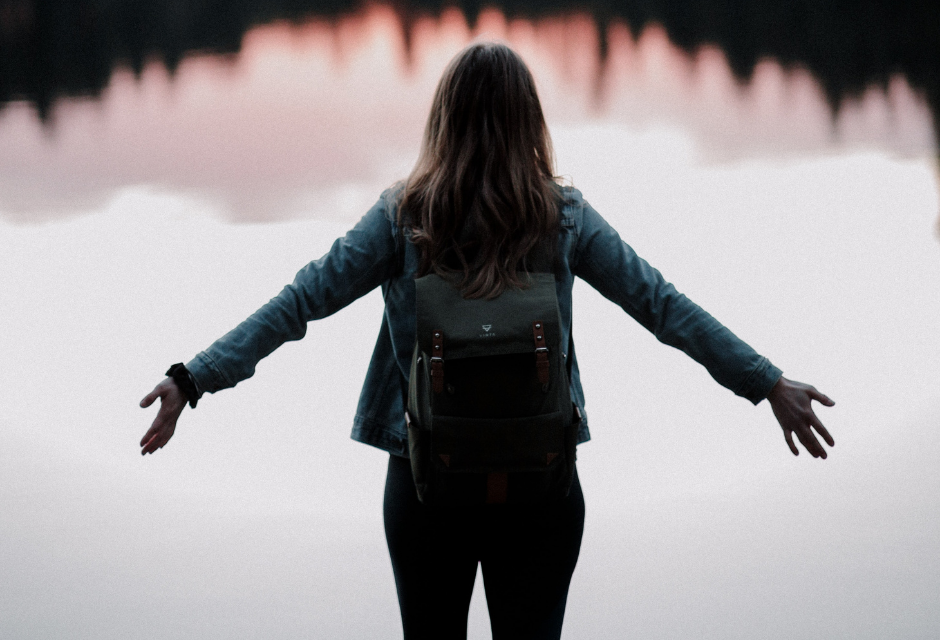 You are Never Standing Alone
"Be strong and courageous.  Do not be afraid or terrified because of them, for the Lord your God goes with you; He will never leave or forsake you." (Deuteronomy 31:6)
For 40 years, Moses led the Israelites as they wandered through the wilderness. They would witness God's power and faithfulness as He parted the Red Sea and saw the Egyptian army swallowed into a watery grave. Yet, even after that, they still murmured and complained.
Israel's unbelief prevented an entire generation from entering the Promised Land. But as Moses' was near death, a new generation of Israelites were given an opportunity to believe God's Word, trust the promises of God and enter the Promised Land. They could walk in faith and not doubt.
Moses reminded the Israelites their history and the promises of God as he shared how the Lord would be with them on their journey. Joshua, God's next appointed leader, was to cross over before them and God would destroy their enemies as he had done during their desert wanderings: "Be strong and courageous. Do not be afraid or terrified of them, for the Lord your God goes with you; He will never leave or forsake you." (Deuteronomy 31:6)
God would be with them. He would never leave them, nor forsake them, but they had a choice – walk in faith and trust – or continue to grumble and complain.
Growing up, I'd always hear, "If so and so jumps off a bridge, will you jump too?" While I probably didn't really understand that message at the time, I do now.
I remember one spring afternoon when I was about seven years old. My dad was going to take me to the park. I quickly got my coat on. My dad saddled up his guide dog. I grabbed his hand and off we went. Suddenly, I spotted these boys who were probably 10 or 11, dangling from trees. I tugged on my dad's coat. "Umm daddy…. there are boys hanging from the trees."
They jumped down and asked if I wanted what was in their hands. Before I could even say anything, my Dad stepped in front of me and said to them in a stern voice, "No she doesn't boys, move along."
As we walked by, I remember hearing them shout, "Why don't you let her decide? Is she a baby?" "Baby! Baby!" I could hear them snickering and making fun of me.
I looked up at my Dad and said, "What were they offering me daddy? Why are they saying mean things?"
He replied in a soft and loving voice, "You don't want what they have Christine. People will often say mean things, but those things are not true. I think you are special and wonderful and God has great plans for you. You need to be strong and courageous. And if you are ever in a tough situation, always remember God is always with you. He will never leave you, nor forsake you. I love you and I don't want to see you hurt."
My dad was always my protector. I remember gripping his hand even tighter after that.
No matter what you are facing today, God wants you to know, He loves you. He is with you and will never forsake you. Yes, trials may come, but we don't face them along.
Be strong.
Be COURAGEOUS.
God is with you.
Prayer: Father, thank You that you never leave us, nor forsake it. Help us to be strong and courageous. Lord, I ask that You would encourage those who feel weak, those who are going through something really tough, and they feel like they can't even take another step. Strengthen them today. And we thank You for all of what You are doing in and through our lives – in Jesus' mighty name. Amen.
Be strong and courageous, my friend! Praying for you today – that God would encourage and bless your day!
You are loved.
Christine Batchelder