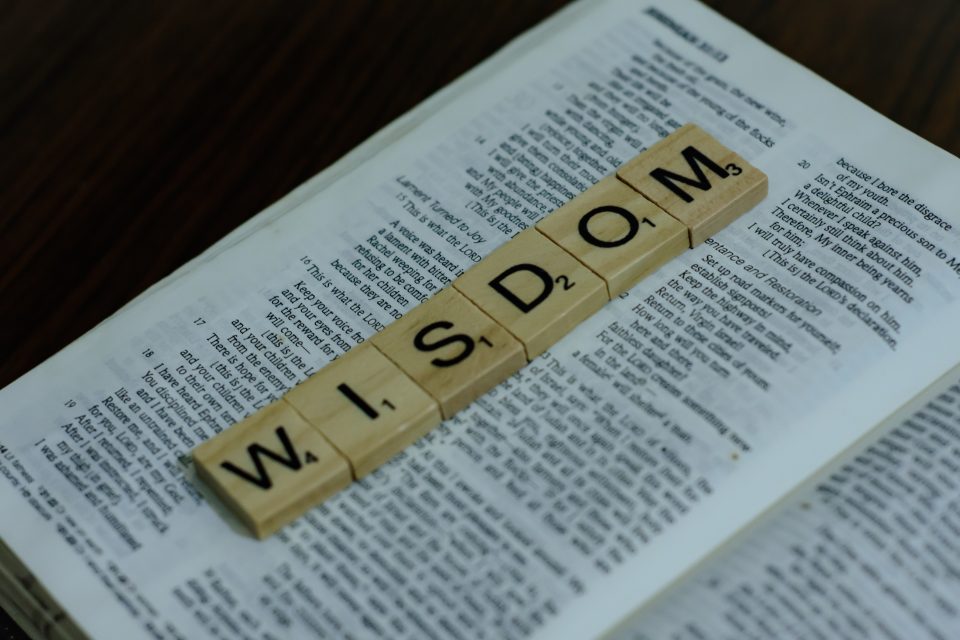 The fear of the Lord is the beginning of knowledge,
but fools despise wisdom and instruction. (Proverbs 1:7)
Are you searching for wisdom today? Maybe you are facing a decision where you don't know what to do. Who are you seeking first?
Solomon's wisdom was a gift from God and certainly an answer to his own prayer. Solomon had asked God for wisdom so he could govern the people wisely when he became King. (1 Kings 3:5-15)
The Oxford Learner's Dictionary states wisdom is, "The ability to make sensible decisions and give good advice because of the experience and knowledge that you have."
We can have all the knowledge in the world, but if we don't know how to apply it, it won't be helpful.
It's important, as believers, to understand – wisdom comes from God. The Lord has all the answers to life. He is not only the beginning of knowledge but He is the SOURCE of all knowledge.
"The fear of the Lord is the beginning of wisdom;
all those who practice it have a good understanding.
His praise endures forever!" (Psalm 111:10, ESV)
But that word "fear" can often trip us up. I know when I initially came to know Christ and began reading the Bible that word "fear" confused me. I had grown up afraid of God, thinking He was always angry at us and that I had to do certain things to get into good graces. When I came to know Christ, I learned that couldn't be further from the truth. Fear, in this context, means more of a sense of awe and wonder. It's a high sense of respect we are to have of God.
If God is the source of wisdom and we should "fear", respect The Lord – how do we live and apply that out in our daily lives?
James has the answer.
"Who is wise and understanding among you? By his good conduct let him show his works in the meekness of wisdom. But if you have bitter jealousy and selfish ambition in your hearts, do not boast and be false to the truth. This is not the wisdom that comes down from above, but is earthly, unspiritual, demonic. For where jealousy and selfish ambition exist, there will be disorder and every vile practice. But the wisdom from above is first pure, then peaceable, gentle, open to reason, full of mercy and good fruits, impartial and sincere. And a harvest of righteousness is sown in peace by those who make peace.
But the wisdom that comes from heaven is first of all pure; then peace-loving, considerate, submissive, full of mercy and good fruit, impartial and sincere. Peacemakers who sow in peace reap a harvest of righteousness." (James 3:13-18, ESV)
As we grow as followers of Christ, we should be in constant communication with God. If we need advice, if we need wisdom – we should ask God first. Then, we can apply that wisdom by being humble and selfless. It's important to think of others more than we think of ourselves. The insights we learn from God can be put into practice and influence those around us.
Prayer: Father, thank You that You are all knowing, that You are powerful. Lord, we ask for Your wisdom today. As we go about our day – Lord, lead us and guide us. For those that need to make decisions – we ask for Your wisdom and discernment and peace – a peace that surpasses all understanding to know that is the way in which You want us to go. Help us to be humble and think of others first – even though the world may not understand. For Your ways are not Our ways – and we trust in You. In Jesus' name. Amen.
May God give you the wisdom you need to face any decisions daunting you. May God give you peace as a sign to move forward. I'm praying for you!
Christine Batchelder