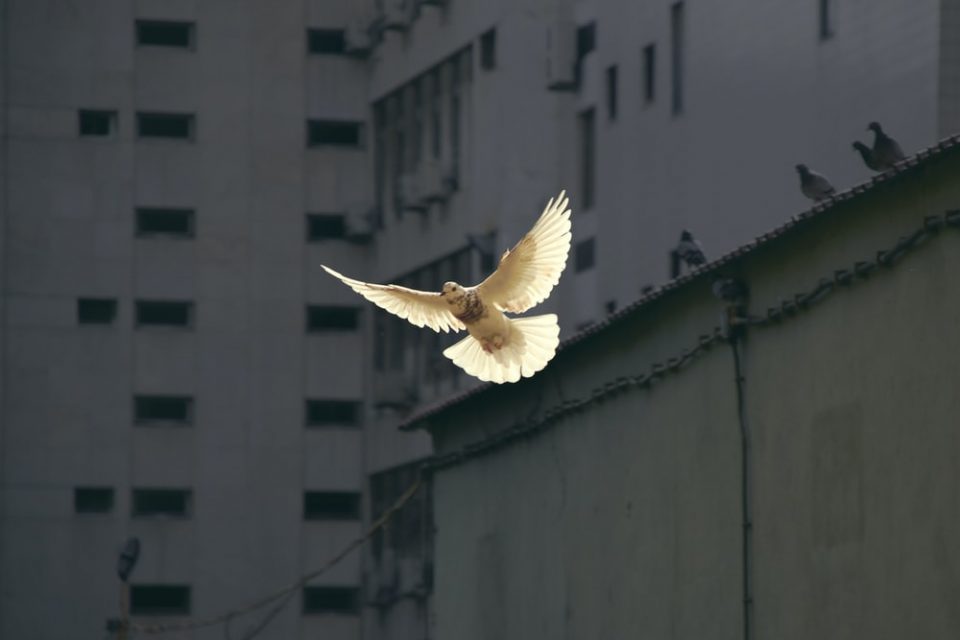 Where Will You Dwell?
"Whoever dwells in the shelter of the Most High
will rest in the shadow of the Almighty." (Psalm 91:1, NIV)
We are beginning a new series looking at Psalm 91.
It seems our world has been turned upside down. COVID, the situation in Afghanistan, the border crisis – the list could go on and on. It could cause us to live in fear.
Do NOT fear
In the midst of this pandemic or any trials we may face in life, we can be concerned, but we should not walk in fear. "For God has not given us a spirit of fear and timidity, but of power, love, and self-discipline" (2 Timothy 1:7, NLT). And He has given us the power through His Word – to strengthen us, encourage us, and give us hope.
As we go through this Psalm, I'd encourage you to make a commitment to pray this Psalm every day. Psalm 91 is a powerful reminder that no matter what happens, God is still in control.
"Whoever dwells in the shelter of the Most High
will rest in the shadow of the Almighty." (Psalm 91:1, NIV)
Psalm 91:1. Look closely – 9-1-1.
If you are calling 9-1-1, you are in an emergency situation looking for help. You are turning to those emergency responders to help and rescue you or someone you love.
In whatever trials we face, God is our 9-1-1. In Psalm 91:1 we see, He is the one we should turn to. He is our refuge and strength.
Psalm 91 is all about shelter and protection.
"Those who dwell in the shelter of the Most High…" Last year, for a time, we were asked to stay at home – it's the place we live – our dwelling place. Dwell means to take permanent residence in – to live.
Have you ever been inside your house when a huge storm strikes? When I lived in Florida, we had many summer storms –even fierce hurricanes where the wind howled and whipped knocking down trees. The rain beat down so hard you can hear it on the roof and against the windows. Those storms can be frightening. But what brings us comfort is knowing we are sheltered and protected "inside" from the elements of that danger.
Did you know there is a place in God, a secret place, for those who want to seek shelter, protection? It's a place of safety and security. God invites us to dwell with Him.
I can remember so many times in my childhood, when something bad happened, I would run home and sit on my Dad's lap in his favorite tethered red chair. He would always wrap his arms around me, and suddenly, I felt so protected. I felt like nothing could harm me. I would always calm down.
That's what our Heavenly Father wants to do for you. He has a secret place in His arms that protects us from all that's raging in the world around us. God wants to wrap His arm around you. He wants to protect you from the storms raging around the world right now. But that secret dwelling place does have a condition.
We must choose it.
I think, now more than ever, we see how vulnerable we are.
I think, now more than ever, we see our need and dependence for Jesus.
I think, now more than ever, is a time to reach people to know and believe in Jesus.
Only Jesus will give can give us peace in the midst of our trials.
But in order to dwell in God's shelter, we must choose it. This comes by having a relationship with Jesus. I encourage you to make Him your Lord and Savior, surrender to Him.
Where will you dwell?
I hope you choose to dwell in the shelter of the Most High. Reach out to God who loves and cares about you. Then invest your time talking to God, listening, reading His Word.
In Him we find strength. In Him we find peace. In Him we find safety.
Prayer: Father, thank you for Your presence with us today. You are Elohim – You are full of incredible power and might. Thank you that You are with us and that when we dwell in Your shelter, we will find rest. You alone are our refuge and strength and we put our trust in You. Remind us of your strength today – show up in mighty ways! Lord I thank you for healing. I thank You for Your mighty protection. May the words of these Psalm bring comfort and strength today as we seek You. We claim victory in You and You alone!
Praying for you today that God will strengthen and encourage you through this Psalm!
–Christine Batchelder