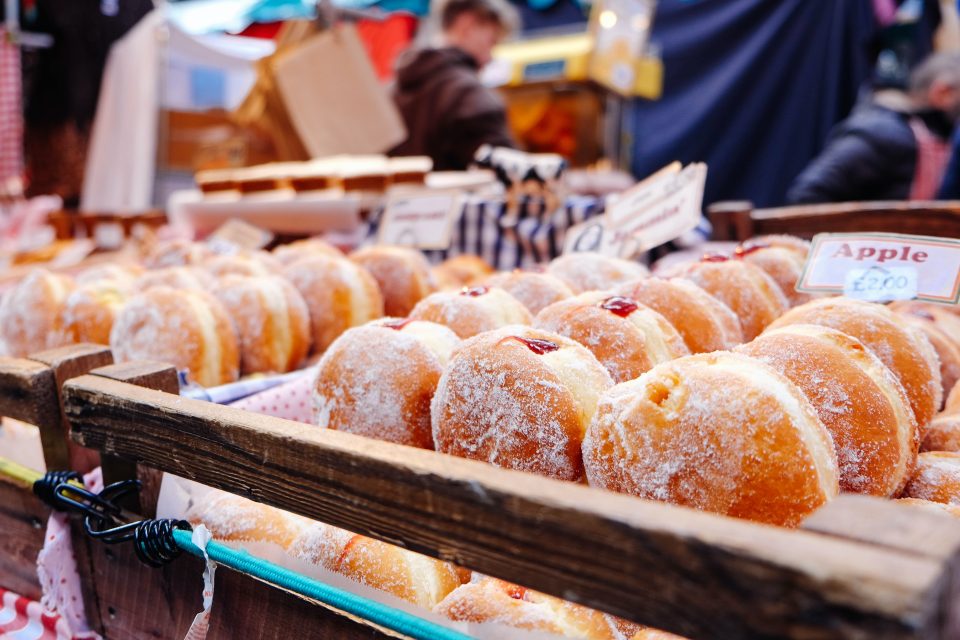 Jelly Donuts
"But he said to me, 'My grace is sufficient for you, for my power is made perfect in weakness.' Therefore, I will boast all the more gladly about my weaknesses, so that Christ's power may rest on me.

–2 Corinthians 12:9
You have probably heard the saying, "God won't give you more than you can handle." While the intentions are good, one can see, in Scripture, example after example of God giving people more than they can handle. It's when we have more than we can handle that we learn to look to the true source of our strength – the Lord. We simply cannot overcome obstacles in our own power. We need the Lord's help and guidance. The apostle Paul is trying to encourage the Corinthian people that God's grace is sufficient and His power is made perfect in our weakness. We are weak and through our weaknesses, God can demonstrate HIS power.
Growing up, I loved jelly donuts – the ones that had white sugar or powder on the outside and the warm jelly on the inside. I probably loved them, because my dad enjoyed them so much. Every Saturday when my parents would take me to swimming lessons, we had to take two trains, two buses, and do a whole lot of walking. I always remember stopping on the way home and getting a jelly donut at the train station. It was always a highlight and treat.
When you squeeze the donut, what comes out? Jelly – usually it is sweet.
Now, I want you to think of what happens when YOU get squeezed? What comes out?
When tough things happen and things may not go your way—how do you react? Will sweet stuff come out or will it be a mess?
I had a doctor appointment. I had a million other things going on and felt a tad stressed about this appointment. When I pulled up, I prayed and felt God release all the stress. As I entered the doctor's office, this sweet receptionist greeted me. We started chatting and I just felt impressed to encourage her. Even though inside, I was feeling tired and stressed, I knew this could be a great opportunity for God to use me. After the appointment, I was about to walk out, when the receptionist grabbed me and pulled me aside. "I just wanted to let you know, you really made my day. You have such a bright light about you. You really helped me today."
I was stunned, but it was all God. Jesus knew that woman needed a little encouragement. But what if I had gotten stuck and let my anxiety get the best of me. I would have missed the opportunity to encourage someone.
I share this story to encourage you. Be the sweet stuff from that jelly donut, even when you get squeezed. You never know how God might be able to use you. You may feel tired, you may feel stressed, but this was an important reminder; it is not in our own strength, but in God's strength and grace that we can accomplish His will.
He won't leave us in the trial and we can have hope that there will be a purpose worked out through every hard moment – a purpose that is working in us for our good and for His glory (Philippians 2:13).
Prayer: Father, thank You, that Your grace is sufficient for all of our needs. Your power is made perfect in our weakness. Please help us to recognize Your power and find joy that only can be found in You. Thank You for always being with us. Guide us in everything we do and say. May everything we do bring praise and glory to You. In Jesus' Name. Amen.
We hope and pray this encourages you today.
Christine Batchelder