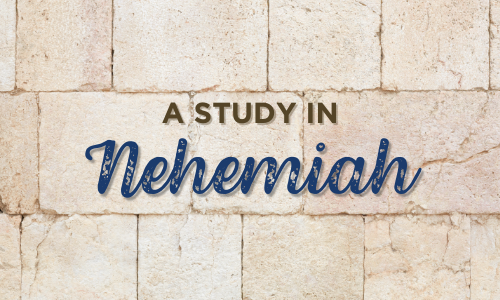 Sought and Around
By: Patty Nicholas-Boyte
Nehemiah 12:26-29 (NASB)

27 Now at the dedication of the wall of Jerusalem they sought out the Levites from all their places, to bring them to Jerusalem so that they could celebrate the dedication with joy, with songs of thanksgiving and with songs to the accompaniment of cymbals, harps, and lyres. 28 So the sons of the singers were assembled from the territory around Jerusalem, and from the villages of the Netophathites, 29 from Beth-gilgal and from their fields in Geba and Azmaveth, because the singers had built themselves villages around Jerusalem.
The time had come to dedicate the wall with a large celebration. Singers and a whole host of musical instruments were to lift up songs of thanksgiving and praises to God….
What continues to resonate with me after days of study are the words: Sought and Around. The Levites and singers built for themselves villages around Jerusalem and they needed to be sought from the territory around Jerusalem. God had indeed provided for the Levites with villages directly outside of the walls of the city as an inheritance, but that was because their service was to be in the temple and to lead the congregation in worship to Almighty God.
As children of God, we are to be about our Father's business in fulfilling His will for our lives. The villages for us would be our vocation. While this is important, as our vocation is a means to feed our family, it is not necessarily our calling. I want to be known as someone who is in the midst of God's call. I also hope I never need to be sought out when it the time comes to worship God or to fulfill His call on my life.
Psalm 84:9-11 (NASB)

9 See our shield, God, And look at the face of Your anointed.
10 For a day in Your courtyards is better than a thousand elsewhere.
I would rather stand at the threshold of the house of my God than live in the tents of wickedness. 11 For the Lord God is a sun and shield; The Lord gives grace and glory; He withholds no good thing from those who walk with integrity.
The other thing that struck me in this passage is that they brought the singers in from far and wide to help celebrate the dedication of the walls. We are to be on the lookout for all who will bring God praise. Do not let anything stop me from bringing others to the house of God.
What can we learn from Nehemiah?
· Bring people from far and wide to join in the praises to God
· Don't let anything hinder my praise to Almighty God.
· Do not be found outside the Holy presence of God.
· Do not build my house in the fields or villages around God, but rather be found inside His will for my life.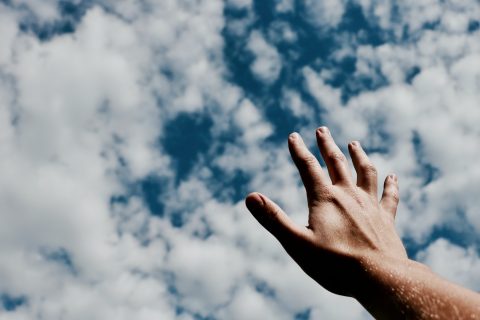 As we think about being found outside of the city working hard in our vocation, I also think about what could be hindering me from taking those first tentative steps inside my call. This can be something different for each person, for one, it could be the way they were raised, for another it could be some form of bondage that needs to break from their lives. For others it could be fear of the unknown. For all of us, God Himself is there waiting for us to step forward into His Holy Presence and once we do, He will set us free from everything that has been holding us back.
Psalm 95: 6-8 (NASB)

6 Come, let's worship and bow down, let's kneel before the Lord our Maker.
7 For He is our God, and we are the people of His pasture and the sheep of His hand.
Today, if you will hear His voice, 8 Do not harden your hearts as at Meribah,
As on the day of Massah in the wilderness,
What questions can we ask ourselves that can affect change?
What has been hindering our praise & Worship to God?
Is there anything I need to let go of from my past that is holding me back?
Where does God find me today?
Am I content to live outside or will I live fully in His presence?
---
Click here for a schedule of seminar, concerts, and retreats at The Cove in beautiful Asheville, NC.
Are you a Christian church or non-profit ministry looking for a place to hold your conference, retreat or ministry event?  Click here for more information on holding your event at The Cove.
Visit the Chatlos Memorial Chapel, Visitors Center, and Ruth's Prayer Garden. Click here for directions and operating hours. Tours are free.