Welcome to our Tuesday devotions. Every Tuesday, we will offer a study in the book of Nehemiah. We hope you enjoy these devotions and will also follow us on social media at @thecovenc. We post encouraging Bible verses, upcoming events at The Cove, and much more.
A Broken Heart
By: Patty Nicholas-Boyte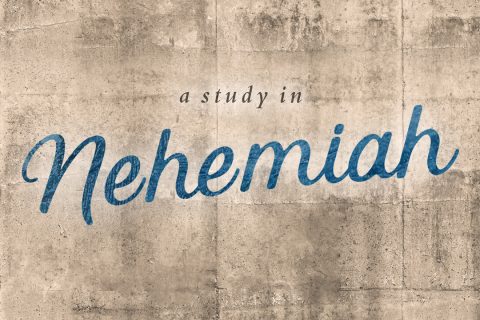 The words of Nehemiah the son of Hacaliah. Now it happened in the month Chislev, in the twentieth year, while I was in Susa the capitol,  that Hanani, one of my brothers, and some men from Judah came; and I asked them concerning the Jews who had escaped and had survived the captivity, and about Jerusalem.  They said to me, "The remnant there in the province who survived the captivity are in great distress and reproach, and the wall of Jerusalem is broken down and its gates are burned with fire." When I heard these words, I sat down and wept and mourned for days; and I was fasting and praying before the God of heaven (Nehemiah 1:1-4, NASB).
The book of Nehemiah reads as if we are snooping through his private journals. He dated the first entry as the month of Chislev in the 20th year (of the reign of king Artaxerxes.) He even told us he was in the capitol. We will learn later in chapter 2 that he is the official cup bearer to the king.
When Nehemiah's brothers and friends approach him after they returned from a trip to the homeland of Judah, of course he asked about those who remained in Jerusalem during the exile, and about the conditions they lived in. Nehemiah was devastated to learn the distress his kinsmen were in as well as the utter destruction of the city itself. He was brokenhearted. He sat down, wept, and mourned for days. Then he fasted and prayed.
I've lost count of the many times have I seen a disturbing scene on the news of a natural disaster that took many lives, or of the devastation of a madman wielding some kind of weapon that took away many precious lives. In my lifetime I have witnessed the events of September 11, Hurricane Katrina, and many other terrible, terrible things. I will be the first to admit that on occasion, I have become a bit desensitized to the sheer level of destruction, evil, and depravity that we live under almost every single day that I do not do what Nehemiah did. That is to truly be brokenhearted by what I have seen and heard to the point that I spent days fasting and praying.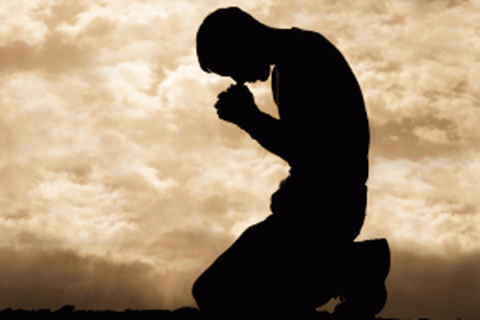 What can we learn from Nehemiah?
He asked sincere questions of his brothers
He listened to what they had to say without interruption
He was brokenhearted at their answers
He fasted and prayed earnestly to Almighty God
What questions can we ask ourselves so that we can affect change?
When I ask someone how they are doing, do I really want to hear their answer?
When I hear of the distress of others, what is my reaction?
Am I honest to others when I tell them I will pray for them?
Am I heartbroken for the desperate needs of others, or am I numb to their plight?
Do I go into real mourning for others needs?
Nehemiah's Prayer was not a simple "God help my brothers and sisters get through this hard time."  No, we are told he mourned for days, then, he fasted and prayed before the God of heaven.
Questions for your prayer life:
Will I forge ahead with any solution that I can think of, or will I put the matter to serious fasting and prayer?
How do I view the urgent and effectiveness of prayer in times of trouble?
_______________________________________________
Click here for a schedule of seminar, concerts, and retreats at The Cove in beautiful Asheville, NC.
Are you a Christian church or non-profit ministry looking for a place to hold your conference, retreat or ministry event?  Click here for more information on holding your event at The Cove.
Visit the Chatlos Memorial Chapel, Visitors Center, and Ruth's Prayer Garden. Click here for directions and operating hours. Tours are free.
Follow us on social media.