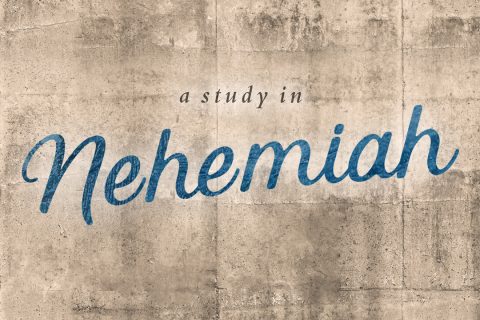 The Empty City
By: Patty Nicholas-Boyte
Nehemiah 11:1-4 (NASB)
"Now the leaders of the people lived in Jerusalem, but the rest of the people cast lots to bring one out of ten to live in Jerusalem, the holy city, while nine-tenths remained in the other cities. And the people blessed all the men who volunteered to live in Jerusalem.  Now these are the heads of the provinces who lived in Jerusalem, but in the cities of Judah each lived on his own property in their cities—the Israelites, the priests, the Levites, the temple servants, and the descendants of Solomon's servants. Some of the sons of Judah and some of the sons of Benjamin lived in Jerusalem. From the sons of Judah: Athaiah the son of Uzziah, the son of Zechariah, the son of Amariah, the son of Shephatiah, the son of Mahalalel, of the sons of Perez;"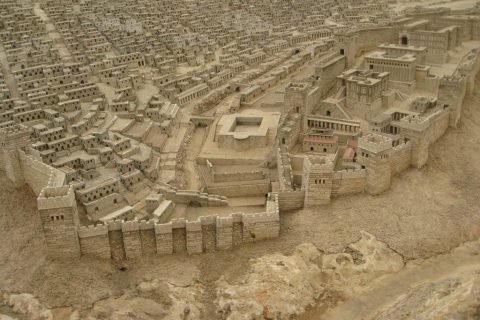 The first time I read this passage of Nehemiah, it made me incredibly sad. Jerusalem, the holy city, the place that housed the temple, or dwelling place of God, remained relatively uninhabited. Other than the leaders and temple workers, no one wanted to live in the city that Nehemiah worked diligently to rebuild. How could that be?
This troubled me and I was not able to let it go for days so I began to research why no one wanted to live in Jerusalem. The answer was both simple and complicated. Simple in the city had been essentially uninhabited for seventy years. When people moved back from exile, it was not safe, so they built homes in the outlying cities. The complicated answer is, after the walls were rebuilt, no one wanted to move out of their established home . . . in another city.
So God's holy city remained uninhabited. A rebuilt ghost town if you will. The solution was to cast lots to get people to move to Jerusalem. The Israelite people even prayed a blessing on those who got chosen to make the move and yet they did not want to be the ones to receive the blessings.
I understand packing up a family and moving may seem like an inconvenience, when you consider the move would be to live in God's presence and will for His people . . .
Revelation 21:10, 22-26
 "And he carried me away in the Spirit to a great and high mountain, and showed me the holy city, Jerusalem, coming down out of heaven from God  I saw no temple in it, for the Lord God the Almighty and the Lamb are its temple.  And the city has no need of the sun or of the moon to shine on it, for the glory of God has illuminated it, and its lamp is the Lamb.  The nations will walk by its light, and the kings of the earth will bring their glory into it.  In the daytime (for there will be no night there) its gates will never be closed;  and they will bring the glory and the honor of the nations into it;"
What can we learn from Nehemiah?
·         We all want to do our own thing, live our lives and not be held accountable, but when we do, we can miss God's very presence.
·         Bless those who choose to follow God's presence and will. Help them with the sacrifice they are making to follow God.
·         Do God's work no matter where I live. Follow Him and watch the blessings flow.
·         Be the first to step forward in doing God's work
Psalm 101:6
"My eyes shall be upon the faithful of the land, that they may dwell with me;
One who walks in a blameless way is one who will serve me."
What questions can we ask ourselves that can affect change?
How do I view living in God's presence? Sacrifice or blessing?
What is my desire, to do my own thing or dwell in the house of God?
Typically, only 10% of people serve in church or other ministries. Will I by the 10%?
Am I seeking my own security or is God calling me to make a step of faith?
---
Click here for a schedule of seminar, concerts, and retreats at The Cove in beautiful Asheville, NC.
Are you a Christian church or non-profit ministry looking for a place to hold your conference, retreat or ministry event?  Click here for more information on holding your event at The Cove.
Visit the Chatlos Memorial Chapel, Visitors Center, and Ruth's Prayer Garden. Click here for directions and operating hours. Tours are free.