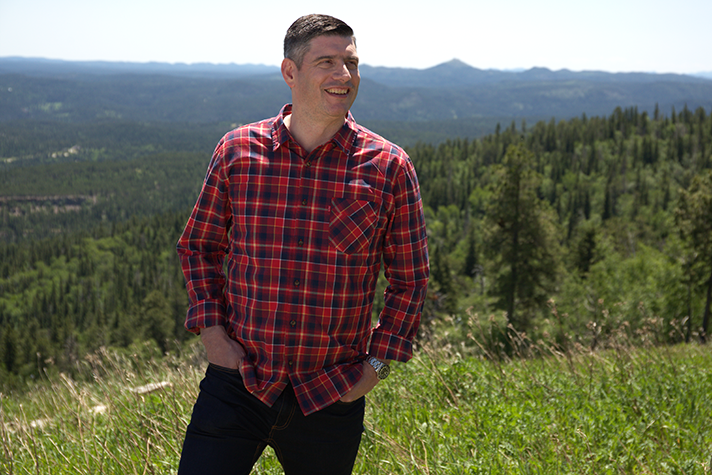 Is your faith wavering in these unprecedented times? Are you grasping for something to hold on to?
The Billy Graham Training Center at The Cove is hosting a livestream this weekend on How to Have Stable Faith in Unstable Times.
Will Graham will illustrate the difference between believing in God and actively trusting Him in everyday situations—pulling from 1 Samuel and the story of David in the Bible.
>>Register for this livestream, happening Friday-Sunday. You'll also get on-demand access for 30 days after the event.
As Cove executive director and Billy Graham Evangelistic Association vice president, Graham has traveled the globe, sharing the peace and hope offered through Jesus Christ. Even so, he shared recently, he's not immune to feeling the effects of crisis.
"As I watch what is happening around the world, it's easy to get discouraged or even fearful. It seems the forces of darkness are winning battles daily," Graham said.
"However, it's also become clear to me that God is on the move in a way unlike anything I've seen in my lifetime. God is working to use these challenges and struggles to call the lost unto repentance and salvation. People are hungry for the eternal promises of Jesus, and God is giving us the opportunity to share His truth with them."
>>Read more from Will Graham on living by faith, not by sight
If you've been shaken up by current events and are searching for solid footing, watch The Cove's livestream for encouragement and times of worship.
"When we focus on the things of this world, which seem increasingly bleak and without hope, we get discouraged, fearful and angry," said Graham. "But when we focus on Jesus, on our understanding that He is victorious (and we are victorious in Him), and on the promise that He will 'work all things for good' (Romans 8:28), then we can have hope."
_____________________________________________________________
Click here for a schedule of seminar, concerts, and retreats at The Cove in beautiful Asheville, NC.
Are you a Christian church or non-profit ministry looking for a place to hold your conference, retreat or ministry event?  Click here for more information on holding your event at The Cove.
Visit the Chatlos Memorial Chapel, Visitors Center, and Ruth's Prayer Garden. Click here for directions and operating hours. Tours are free.
Follow us on social media.