Spring at The Cove
One of the most beautiful times of the year at The Cove is spring. The flowers are blooming, birds are singing, and the trails are perfect for hiking. It's a time to be outside and enjoy God's beautiful creation.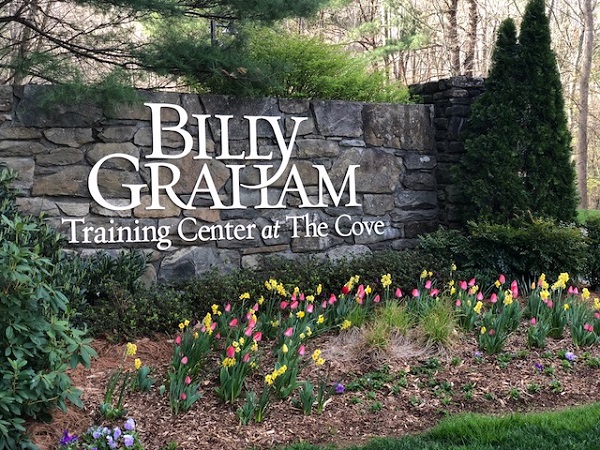 The tulips planted by the entrance are showing their bright spring colors.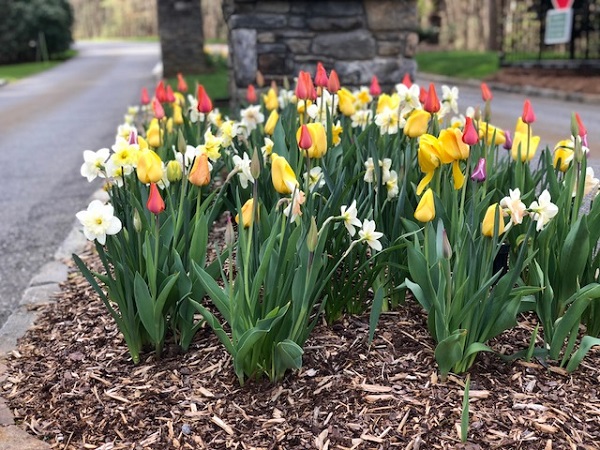 As you drive through, you are met with beauty and reminded of God's most perfect creation. "Through him all things were made; without him nothing was made that has been made."(John 1:3)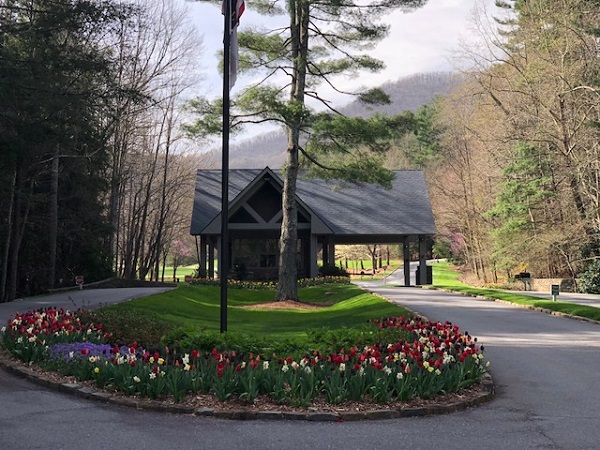 When you enter The Cove, you can leave the world behind and have a time of rest.  
"Come to me, all you who are weary and burdened, and I will give you rest.
Take my yoke upon you and learn from me, for I am gentle and humble in heart, and you will find rest for your souls.
For my yoke is easy and my burden is light." (Matthew 11:28-30)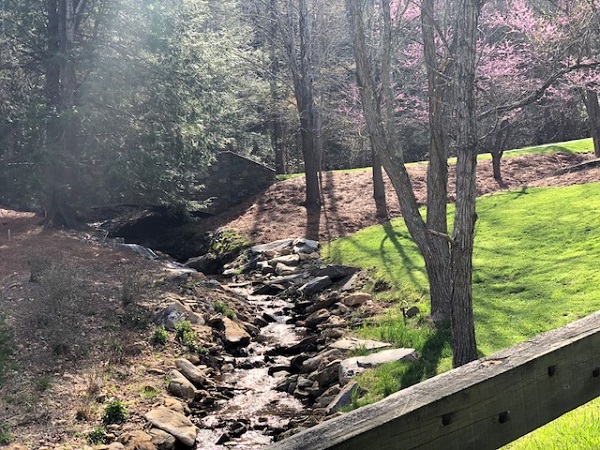 The beautiful trails and creeks lining our property offer great opportunities for hiking or just sitting on a bench while you listen to the birds sing and the water bubbling over the rocks.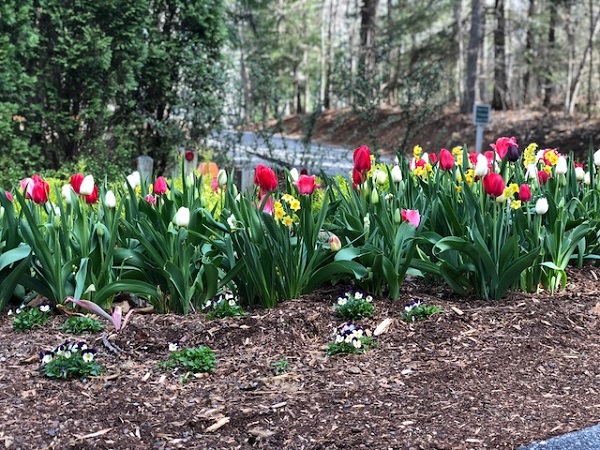 As you head towards our chapel, you will see even more beautiful flowers along the way. The chapel is open for visitors and is a wonderful place to come and sit for a while to pray.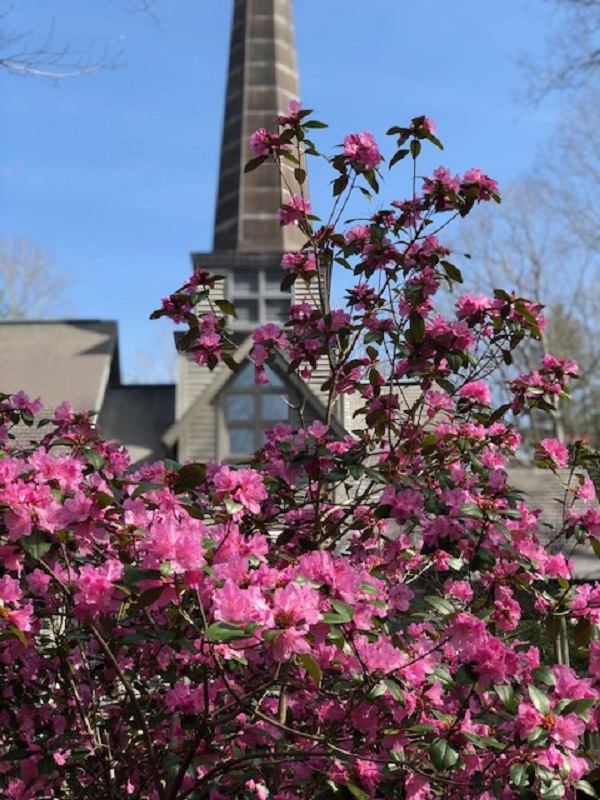 To end today's blog, we've included a special poem about Spring that was  written by Quinn Graham (son of Will Graham) right before Easter.  Quinn is 12 years old and loves to write psalms. May this "Psalm of Spring" bless you!
Spring is Right Around the Corner
"The cold winter winds are almost over
The winter snow all gone
The trees start sprouting their green leaves
The nice warm air is almost here
Easter is also right around the corner
Soon we will celebrate the day that Jesus rose from the dead
We will all rejoice
Because Jesus is not dead
Spring is right around the corner
The day of life waking up
Just as Jesus rose from the dead
Animals start coming out of hibernation
And plants start sprouting
The wonderful spring life is almost upon us."
We hope you'll come visit us at The Cove this spring! We have some wonderful seminars, events, and guest concerts, or you can create your own spiritual retreat.
---
Click here for a schedule of seminar, concerts, and retreats at The Cove in beautiful Asheville, NC.
Are you a Christian church or non-profit ministry looking for a place to hold your conference, retreat or ministry event?  Click here for more information on holding your event at The Cove.
Visit the Chatlos Memorial Chapel, Visitors Center, and Ruth's Prayer Garden. Click here for directions and operating hours. Tours are free.