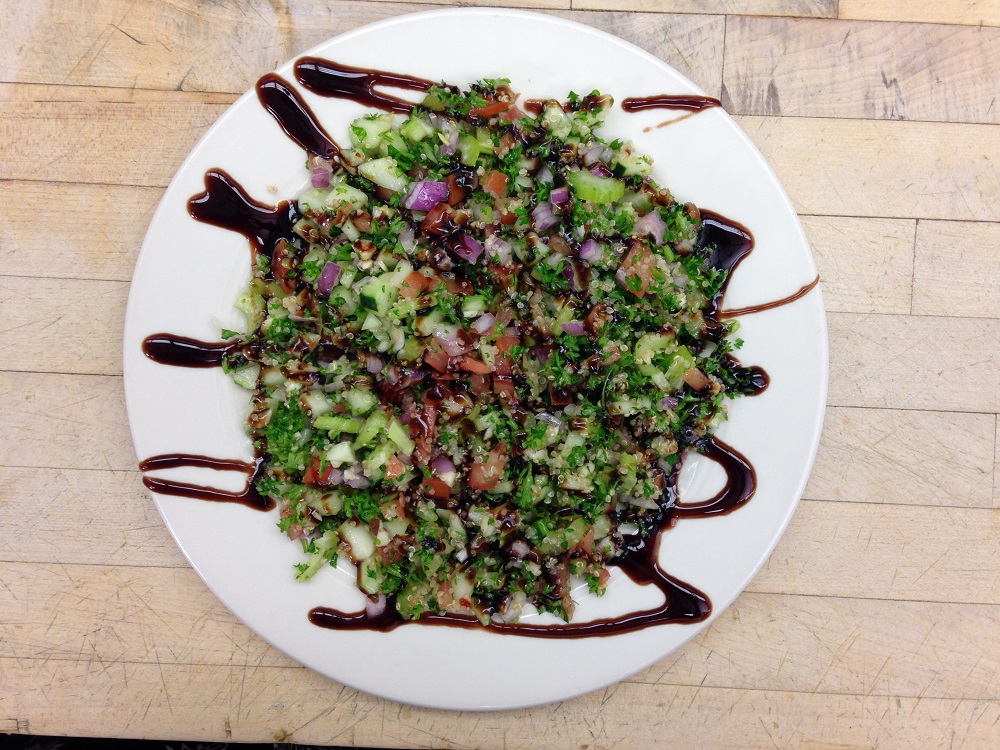 It's time to start  "Eating Clean"  and we guarantee that this will become a new favorite in your household! Learn how to prepare this Healthy Quinoa Tabbouleh recipe prepared by
Sous Chef Hallie Saunders here at The Cove. 
The Healthy Quinoa Tabbouleh recipe adds the perfect touch of freshness and zip to add to any meal and is perfectly paired with grilled fish or chicken.
Watch here as Sous Chef Hallie and Executive Chef Douglas expertly show you how to prepare this great dish.

Quinoa Tabbouleh
(Serving Size: 4-6)
Ingredients:
1 cup cooked quinoa- the mother of all grains
2 cloves fine chopped garlic
3/4 cup chopped parsley
1/4 cup of chopped red bell pepper
1/4 cup of chopped celery
1/4 cup of chopped purple onion
1/2 cup of lemon juice
1/2 cup of olive oil
salt and pepper to taste
Directions: Mix all ingredients and serve.
Great with pitas, grilled chicken or fish.
For extra kick and added spice, mix in cayenne pepper or red chili paste.
Enjoy!