Twelve-year-old Quinn Graham (Billy Graham's great-grandson) is at it again.  Now a published author (Quinn's Book of Psalms was published in December 2017 and gifted by him to his parents for Christmas), he's kicking off the new year with a psalm titled, God's Purpose For You.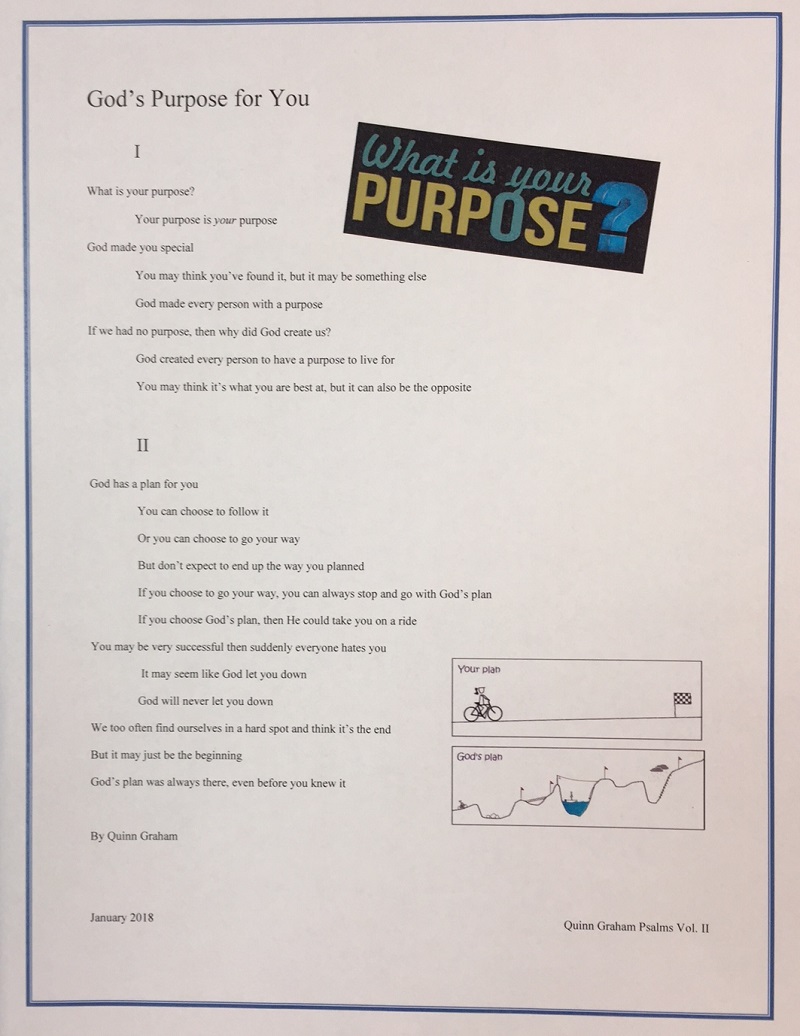 Won't it be interesting to see how God continues to use Quinn's gifts in the years to come!
In case you were wondering, Quinn does give you permission to print and share as God leads you.
To read more of Quinn's psalms, click here.
Have a blessed weekend, friends!