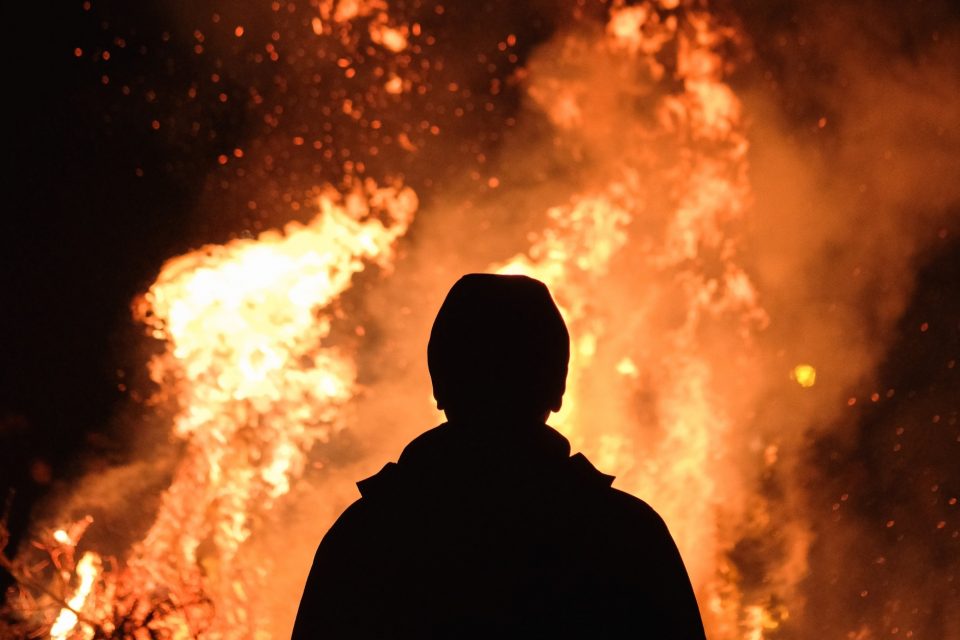 Tried by Fire
By: Patty Nicholas-Boyte
1 Peter 1:3-7 (NASB)
3 Blessed be the God and Father of our Lord Jesus Christ, who according to His great mercy has caused us to be born again to a living hope through the resurrection of Jesus Christ from the dead, 4 to obtain an inheritance which is imperishable, undefiled, and will not fade away, reserved in heaven for you, 5 who are protected by the power of God through faith for a salvation ready to be revealed in the last time. 6 In this you greatly rejoice, even though now for a little while, if necessary, you have been distressed by various trials, 7 so that the proof of your faith, being more precious than gold which perishes, though tested by fire, may be found to result in praise, glory, and honor at the revelation of Jesus Christ
When a metal worker refines gold, silver, and other precious metals, he heats the crude ore to a liquid state, and to such a degree, that all impurities rise to the surface. Next, he removes the impurities until the metal is almost transparent and the metallurgist can see his own reflection.
Peter most assuredly understated the intensity of the trials the early Christians endured under Nero's reign. I believe he did this because he wanted the people to focus on their hope, rather than the trial. Peter did not dismiss the suffering, rather, he gave the reason, which was to be tested by fire. He explained that the testing made their faith pure. Pure like refined gold and as a result, all praise, glory and honor goes to the Father, at the revelation of Jesus Christ (His reflection in our lives).
The early Christians of South Asia living under Nero's reign of terror rose to their higher purpose, they found hope in the knowledge that they were born again through the shed blood of Jesus Christ, and eternal hope of Heaven far outweighed their earthly adversity. Because of their hope, they could endure everything with a song on their lips and praise in their hearts.
As I ponder the events of the last several months, I wonder how are we, as believers, handling the various trials God has allowed to happen recently. Disease, death, and civil unrest name a few trials of our own that have caused us all to either find ways to praise God in the mist of difficulty, or shrink into a shell of fear.
Peter wants us to remember, our true inheritance is to dwell in the house of the Lord forever. We are protected by the power of God, through our faith and for a salvation that will be revealed in the last days. All of these things are more precious than refined, pure gold.
Psalms 27: 3-4

3 If an army encamps against me, My heart will not fear;
If war arises against me, in spite of this I am confident.

4 One thing I have asked from the Lord, that I shall seek:
That I may dwell in the house of the Lord all the days of my life,
To behold the beauty of the Lord And to meditate in His temple.
What can we learn from 1st Peter?
· My inheritance is eternity. Dwelling in God's presence forever.
· Salvation is true today, but will be perfected in Heaven
· Hope in Jesus is a living hope. A hope that cannot die and that can endure the hardest of trial on earth
· I can sing praises to God in the midst of adversity because I have an eternal perspective and hope, and my soul is protected through the power of salvation.
Romans 8:35-39 (NASB)
35 Who will separate us from the love of Christ? Will tribulation, or trouble, or persecution, or famine, or nakedness, or danger, or sword? 36 Just as it is written: "For Your sake we are killed all day long; We were regarded as sheep to be slaughtered." 37 But in all these things we overwhelmingly conquer through Him who loved us. 38 For I am convinced that neither death, nor life, nor angels, nor principalities, nor things present, nor things to come, nor powers, 39 nor height, nor depth, nor any other created thing will be able to separate us from the love of God that is in Christ Jesus our Lord.
What questions can we ask ourselves that can affect change?
Have I let my hope go dim, or do I maintain a living hope of eternity of God?
If our inheritance is eternity in Heaven, then why we spend so much time collecting things on earth?
How does it change my perspective knowing God's power is protecting my soul for eternity?
How do I view testing when it comes my way?
What can I do to allow God more access to clear away the imperfections so I can shine more like Jesus?