Foretold by the Prophets
By: Patty Nicholas-Boyte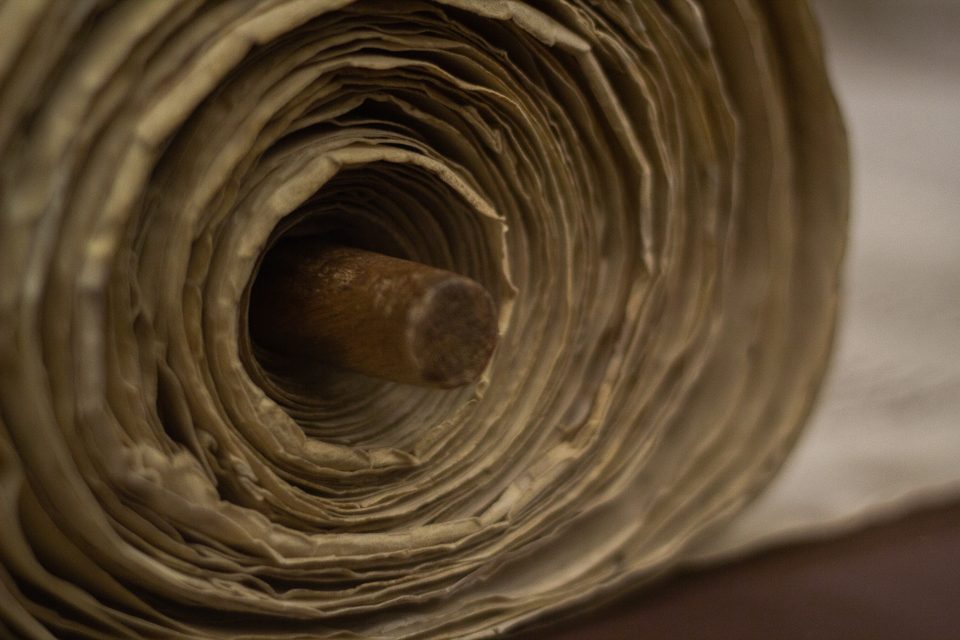 1 Peter 1:8-12 (NASB)
8 and though you have not seen Him, you love Him, and though you do not see Him now, but believe in Him, you greatly rejoice with joy inexpressible and full of glory, 9 obtaining as the outcome of your faith, the salvation of your souls. 10 As to this salvation, the prophets who prophesied of the grace that would come to you made careful searches and inquiries, 11 seeking to know what person or time the Spirit of Christ within them was indicating as He predicted the sufferings of Christ and the glories to follow. 12 It was revealed to them that they were not serving themselves, but you, in these things which now have been announced to you through those who preached the gospel to you by the Holy Spirit sent from heaven—things into which angels long to look.
In the midst of trauma and horrific persecution, Peter commended the scattered refugees of the early Church for their amazing faith. Even though none of these people actually saw Jesus when he walked the earth, they loved Him, believed in Him and rejoiced with joy inexpressible and full of glory.
Peter reminded his readers of a prophesied Messiah and how he would be a suffering Christ, and of the glories to follow. As these men of old poured through scripture, the Holy Spirit revealed to them that they were not writing for themselves; rather, to the generations to come. These things, Peter wrote, would be the spreading of the gospel through the power of the Holy Spirit. More amazing is that, the angels of heaven long to see the gospel preached.
Peter was not only speaking to the first century Christians, he also is speaking to us today. We fall into the category of those who receive special blessings because we have never witnessed the days of Jesus's ministry on earth. We love Him though we have not seen Him and we believe though we do not see him now. We rejoice with great joy. We worship and praise a risen savior on faith alone.
The prophets of old, the same men that Peter wrote about, they were looking ahead to the first century, but also they saw through to those of us today who continue to spread the gospel through the Holy Spirit.
These same men, by writing about the messiah for the early believers were also writing to us, the believers of our generation. We all need encouragement to keep going when times are hard. We all need to know that the works are being seen by our Father, and the angels in heaven, "things into which angels long to look."
Luke 15: 8-10 (NASB)
8 "Or what woman, if she has ten silver coins and loses one coin, does not light a lamp and sweep the house and search carefully until she finds it? 9 And when she has found it, she calls together her friends and neighbors, saying, 'Rejoice with me, because I have found the coin which I had lost!' 10 In the same way, I tell you, there is joy in the presence of the angels of God over one sinner who repents."
What can we learn from 1st Peter?
· We can rejoice with joy inexpressible because of what Jesus did for us on the cross.
· It was foretold there would come a time when people would believe and be saved even though they did not see with their own eyes. Because we have been gifted our faith without seeing. Pray with expectant hope for things to come.
· The prophets wrote about many things they did not understand, but they did not stop seeking answers from God Almighty. If we do not understand something, we must not give up. Keep asking God to reveal Himself to you through the Holy Spirit.
· The answers were not for the prophets themselves, but for future generations. Do not worry if you are not given all of the answers to your questions. Trust and believe.
Hebrews 11:1-2 (NASB)
1Now faith is the certainty of things hoped for, a proof of things not seen. 2 For by it the people of old gained approval.
What questions can we ask ourselves that can affect change?
Is there anything about Jesus that I struggle to believe? What does God want me to believe Him for even though I cannot see it for myself?
What unanswered question have I given up on, or have stopped seeking an answer?
Where am I not trusting the Holy Spirit for my answers?
Am I okay with the possibility that the answers to my questions may be for my children or generations to come?