Welcome to Kendra Graham's Online Bible Study! This is a place where we can come together and share in our journey towards Scriptural truths and spiritual maturity. We pray this will be a safe, respectful, resourceful place to come and discuss God's Word…to discover What it says…What it means…and What it means to you!
Make sure you don't miss a post, just enter your email in the "Subscribe Via Email" box in the upper left hand corner of our blog. It's free and you'll receive these posts straight into your email inbox.
Kendra Graham notes from :  James 4:8
"Draw Near to God and He will draw near to you"  – James 4:8.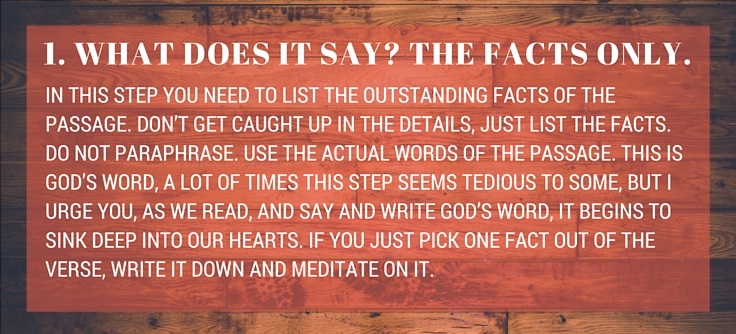 THE FACTS:  Draw near to God,  He WILL draw near to you.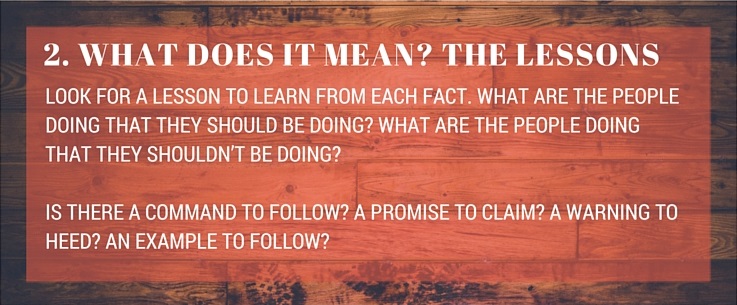 THE LESSONS:  New Years is upon us this week!  The ending of the year, but most importantly, the beginning of the next!  Some of us are happy to see 2016 come to a close and some of us are sad — wanting to hold on to moments in time that seem to fade away with the seasons.
New Years is a time of hopeful optimism for most of us, hoping the best is yet to come!  Well, the best is here and it is stated so simply in this verse!  This is one of my most favorite, clear verses in all the Bible!  What hope! What anticipation!  What amazement lies ahead! Draw near to God and He WILL draw near to you!
This verse does not say:  "If you draw near, God MAY draw near to you… it's a gamble"… Nope! Play the Vegas odds on this one baby! IT'S a SURE thing!  You see, we were created by God, with His hands, in the dirt in the Garden of Eden!  All other creation was created with just a word, but man and woman were different!  Man and woman were hand crafted with the very fingertips of God!  Psalm 139: 13 says, "For You created my innermost being, You knit me together in my mother's womb."  God created us, each differently, each purposefully, on purpose, with purpose…. so many have heard that, but so few actually believe that!
God created us then to do what?  God created you and I to walk with Him, to know Him and to need Him.  By the way…we HATE the needing part… we hate to need anyone.  Here, in this verse, it says just that.  God is here, pleading, calling, wooing us to spend time with Him, yet often, we turn a deaf ear and refuse to listen.  We don't like where we have to go to meet God, or we don't like where He wants to go with us… or we don't like the way He takes care of things in His time, in His way…. so we prefer to keep our distance.  We have a list of reasons how God is doing it wrong, but we will never spend time seeking out the why's and the where's of God's presence.
The fact is: you are God's hand-made creation and you mean everything to Him.  Your opinion on that statement will never change the fact of the statement.  So If God wants us to "Draw near" then how do we do it?
1.  Find Time.  Yup.  Start with 5 minutes and go from there.  Hard to do, but essential. (This time is separate from regular church time.)
2.  Open God's Word and pray, asking God to speak to you.
3.  Do the three question Bible study method that I use in this blog.
What does it Say?
What Does it Mean?
What Does it Mean to me?
Don't worry about getting through all of these questions on a verse every day if that's too much.  Tackle one question per day.
4.  Live it out.  As you listen for God to speak in His Word, live out what He nudges your heart to do. Usually God will move your heart to go and do things you would never really think of on your own… or at least nudge you to do things in a way you could not have come up with on your own.  God is alive and active in His Word which never changes.  We need to go to God where He is, not where we think or want Him to be.
This is a process.  This takes time.  This is what it looks like to seek. Seeking takes time, perseverance and fortitude, but God in His Word says that if you do seek Him…. you will find Him!  Jeremiah 29:13: You will seek Me and find Me when you seek me with all your heart.  It's the Who we are seeking… not the what we want out of Him.  Many just desire the what… but God…. pleads for you to desire the Who… because He formed you in your mother's womb, and oh! how He desires to draw near to you!  If we take the steps to draw near to God, I bet we will find that He's been there the whole time, and we'll wonder how we missed His presence for so long!
SO THIS YEAR, let's turn a new leaf!  Let's BELIEVE God and His Word.  Let's decide to draw near indeed!  Let's commit to this for an entire year… then next year at this time… look back and try to count the ways that God Almighty walked with us, spoke to us and #delivered us.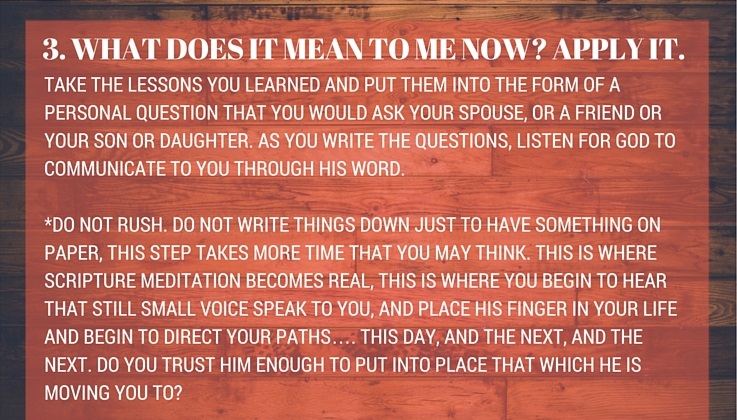 APPLY IT:  In the last year, who or what have you been desperate to draw near to?  A better bank account? A certain relationship? A different job?  A family? Status?
In this next year who or what are you looking to draw near to?  What are your ambitions?  What if your ambition was to draw near to God?  What is keeping you from drawing near to God?  Do you have a list?  Have you ever considered laying out your list to God on why you won't draw near to Him?  Maybe the answers you want from Him are available… but it will require seeking them out?  Are you willing to invest?
LIVE IT OUT:  Today, I will open God's Word and do the three questions… I intend to hear God speak to me through His Word, then walk as He leads.
___________________________________________________________
What Scripture are you studying now? What have you learned? How has the Lord spoke to you? Share with us in the comments section.
__________________________________________________________
If you're in the local area and can attend our free annual Women's Bible Study at The Cove, here in Asheville beginning in January 2017, we'd love to see you.
Registration is open and you can sign up online for Kendra's evening study or by calling 1-800-950-2092.  (Click here to sign up for the morning study with Jane Derrick.)
Watch, as Kendra shares what you can expect from her study on the book of Esther:
NOTE: If you are unable to attend Kendra's winter Bible study at The Cove in person (January 10 – February 21, 2017),  we will continue the online study as well, using lessons shared during the LIVE study.  We are also streaming the study LIVE via Periscope.  Can't watch live?  Don't worry, you can catch the replays in the Periscope app indefinitely.
Not sure how to use Periscope? 
1. You must first sign up for Twitter (it's free).  Click here for step-by-step instructions.
2. Then you sign up for Periscope (it's free).  Click here for step-by-step instructions.