Welcome to Kendra Graham's Online Bible Study! This is a place where we can come together and share in our journey towards Scriptural truths and spiritual maturity. We pray this will be a safe, respectful, resourceful place to come and discuss God's Word…to discover What it says…What it means…and What it means to you!
Make sure you don't miss a post, just enter your email in the "Subscribe Via Email" box in the upper left hand corner of our blog. It's free and you'll receive these posts straight into your email inbox.
Kendra Graham notes from :  Esther 8:2, 7-8
"And the king took off his signet ring which he had taken away from Haman, and gave it to Mordecai.  And Esther set Mordecai over the house of Haman. (7) So King Ahasuerus said to Queen Esther and to Mordecai the Jew, "Behold I have given the house of Haman to Esther, and him they have hanged on the gallows because they had stretched out his hands against the Jews.  Now, you write to the Jews as you see fit, in the king's name and seal it with the king's ring; for a decree which is written in the name of the king and sealed with the king's signet ring may not be revoked."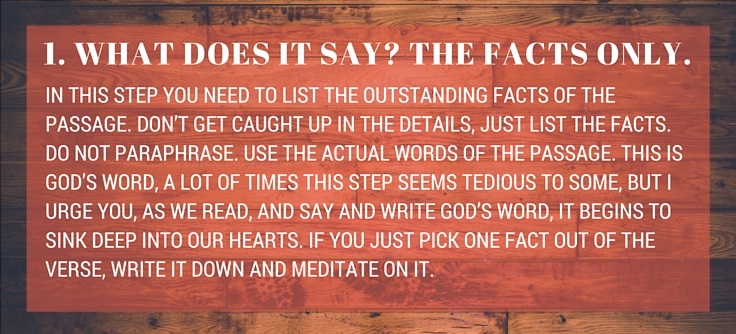 THE FACTS:  The king took off his signet ring and gave it to Mordecai.  King said to Esther, "BEHOLD, I have given the house of Haman to Esther, now YOU WRITE as you see fit, in the king's name, seal it w the king's ring; a decree written in the name of king & sealed with signet ring may not be revoked."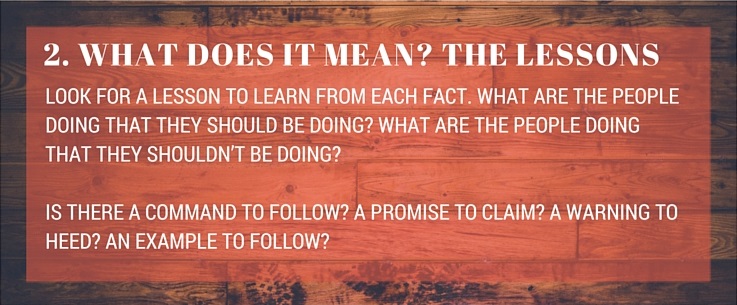 THE LESSONS:

It matters what you do, it matters that you believe and act on the beliefs that you so passionately profess.
Here in the story, the climax has been reached: Esther has prayed and fasted for three days, she has stepped out in faith and trusted that God had given her the title of queen, "For such a time as this."
Esther, risking her life walks into the throne room and after two banquets, she pleads for her life and the life of her people living in the Persian empire.  The king is incensed–who would dare try to kill his queen?  Killing the queen is tantamount to treason, an action worthy of death.  Haman is identified as the culprit.  Haman is promptly escorted out of the room with a bag placed over his head.  Haman will be hung on the very gallows he built to impale Mordecai, who is the enemy of Haman, but the hero of Jews.
Haman is gone, but the edict of Haman is still very much alive.  In just 9 short months, the Jews across the Persian empire will be slaughtered.  Esther has saved her own life from Haman's hand, but now she continues to plead for the lives of her people.  The king must reverse the edict, the king must do something so that he saves her people, and in verse 3 we find Esther weeping and pleading at the king's feet.
I LOVE the response of the king!!!  "Behold! I have given…"  I love the word "behold".  Behold is a demonstrative participle which means the king is demonstrating (showing) Esther the power that she possesses.  The same power that Haman had in order to write an edict to destroy is the same power Esther has to protect and save.  Esther possesses the very power of the king to write an edict that cannot be revoked!
The king then tells her to GO AND DO IT!  GO! Esther, in the power of the king of Persia!  Go Esther!  The very words written on the page will be sealed with my signet, proving it is binding!  GO Esther!! YOU WRITE!  And there it is.
Think for just a second, what if Esther said, "Yeah, I hear what you are saying–I see the ring and all–and I hear you telling me that whatever I write you will stand behind it and "okay" it, but honestly, I just don't believe it.  I like the ring and all, and I will wear it and show everyone that the king gave it to me and explain that there is just nothing that can be done for my people.  I tried." #supercoolring #canthelp #sorry
THAT WOULD BE CRAZY!!!  The king had delivered the Jews, but Esther needed to step out and believe the power that the signet ring is endowed with.  Esther was charged, "You write," and she did.  God delivered His people through the ring of a pagan king, because Esther and Mordecai wrote and completed the task set before them.
Can you hear the Jeremy Camp song playing in the background as you read this?
"The same power that raised Jesus from the grave!  The same power that commands the dead to wait, lives in us!  The same power that moves mountains when we speak.  The same power that can calm the raging sea, lives in us.  He lives in us."
YES, THESE WORDS ARE SO TRUE! Let's sing it!  BUT do you REALLY believe the words, or is it just a catchy tune?
All the promises in Jesus are yes and Amen (2 Cor 1:20)!  That means that ALL, ALL, ALL God's promises are as if they are done and completed already in our lives!
We are free! 
We are #delivered!!! 
We don't believe it.  Oh, I have faith for you, I believe God has delivered you, but me?  Often times I do not believe the  promises of God are yes and amen for me.
For such a time as this, it is time that we begin to STAND and, just as Esther was charged by the king, we must also "behold "and remember what we have been given!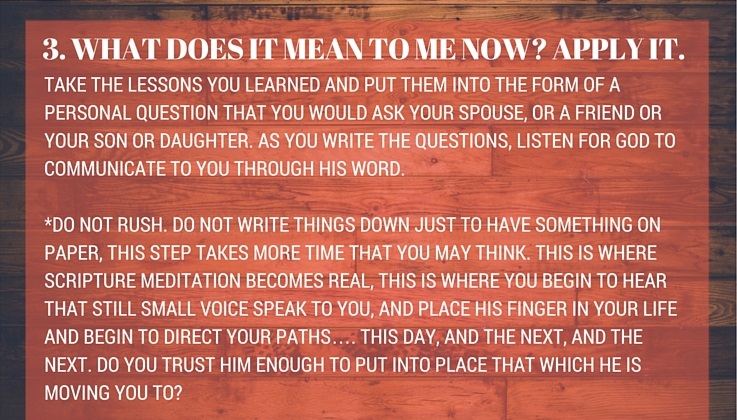 APPLY IT:  What would you do differently if you really believed that the very power that God used to raise Jesus from the dead really lives in you?
 Where has God called you to make a stand  or send out a statement, but you don't believe that you have really been delivered?  Will you ask God to show you specifically?
Hint: It will always be hard, and more often than not, it will usually not be something you would have chosen yourself.  Faith is HARD… but it is how God proves to YOU that His promises are ALL yes and amen to you!
Have you gone to church for years, and profess to be a Christian but your life is not reflective of the power of Christ, but the fear of failure?
LIVE IT OUT:

Ephesians 1:18-19 — "I pray that the eyes of your heart (and mine) may be enlightened so that you will know what is the hope of His calling, what are the riches of the glory of His (Jesus's) inheritance in the saints, and what is the surpassing greatness of His power toward us who believe.  These are in accordance with the working of the strength of His might which he brought about in Christ when He raised Him from the dead and seated Him at His right hand."
That same power is the desire of God to work through us.  Oh, how God wants to show us our faith is not in vain in the Lord (I Cor 15:58).
Today STAND, SIT, WRITE, PRAISE, WALK, RUN in VICTORY!  Believe, then go and do because you are free, you are #delivered.
___________________________________________________________
What Scripture are you studying now? What have you learned? How has the Lord spoke to you? Share with us in the comments section.
__________________________________________________________
If you're in the local area and can attend our free annual Women's Bible Study at The Cove, here in Asheville beginning in January 2017, we'd love to see you.
Registration is open and you can sign up online for Kendra's evening study or by calling 1-800-950-2092.  (Click here to sign up for the morning study with Jane Derrick.)
Watch, as Kendra shares what you can expect from her study on the book of Esther: