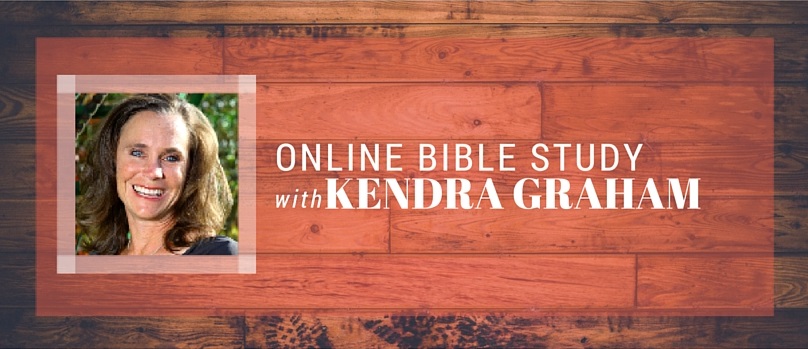 Welcome to Kendra Graham's Online Bible Study! This is a place where we can come together and share in our journey towards Scriptural truths and spiritual maturity. We pray this will be a safe, respectful, resourceful place to come and discuss God's Word…to discover What it says…What it means…and What it means to you!
Make sure you don't miss a post, just enter your email in the "Subscribe Via Email" in the upper left hand corner of our blog. It's free and you'll receive these post straight into your email inbox.
Kendra Graham notes from Hebrews 11:39
And all these having gained approval through their faith did not receive what was promised.  Hebrews 11:39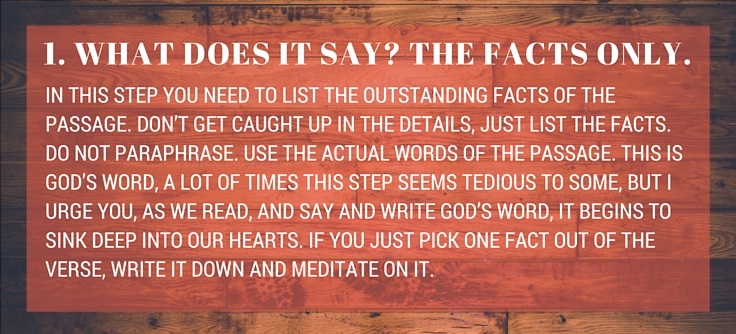 THE FACTS:
All these gained approval for faith, did not receive what was promised.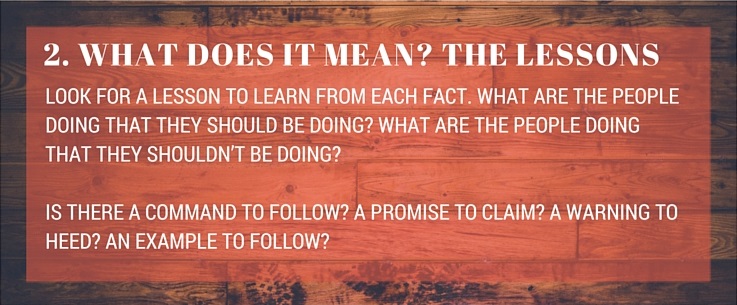 THE LESSONS:
This is tough for me….I don't like these last few verses here in Hebrews 11.  I love the stories of Abraham, Moses, Joseph and and Daniel… but from verse 35-40, the tone changes abruptly, and I don't like it.
Last summer I took care of a patient.  She was a kind sweet girl, a godly young woman.  I was privileged to sit by her bedside for 2 days and listen to her story.  The second day, the two of us watched her baby's heart beat for the last time. The tears rolled, the questions built.
We had prayed for days!!!
What was this all about?  Why did this happen?  This was her 4th loss.  Now this sweet patient was battling for her life and was on the verge of needing a hysterectomy, and then the hope of child bearing would be forever taken from her.  Oh, my heart.
This patient looked at me and said, "Kendra Graham, God is good all the time and all the time God is good.  It will be easy for me to question God's allowance in this situation, but today, for this moment, I will pray that God will give me the strength to praise Him. His character, His love does not change because of my situation."
My patient was clearly a woman of faith.
What do you do when God answers your prayer contrary to everything you have been praying?  My faith is shaken at much less than this, trust me.  This woman knew in whom she believed.
When God gives you a desire, a vision, and then tells you all you will experience is heartbreak and suffering this side of heaven, and you will never see what you're praying for come to fruition, does your faith still stand?
When your back is up against the wall, and you could easily curse God and die, run so far from Him and never miss Him, what do you do?  Does it matter?
It does matter.
These saints here in Hebrews 11 may not have their names listed, since they are listed as "others," but their faith is no less than the faith of Abraham and Moses.  These "others" are in God's Hall of Faith.  Here, these people held on to their faith to the death. These people did not conquer kingdoms and shut the mouths of lions, but their faith was forged so that they could pass the baton on to you and me.
The faith of "others" was not misplaced.
"Others" had their eyes fixed on Jesus, and God's Word says in verse 11:38, that the world is not worthy of such saints.  These "others" had their faith firmly fixed on the "who" holds the outcome and not on the outcome.  It wasn't about the results, it was about who holds the results.  The faith of these "others" will never be tarnished or taken away with time.  It matters that you press through.  It matters that you don't quit now.  It's easier to escape than it is to endure. Sure you have every reason in the world to walk away, but it matters that you pass on to the next generation, that if you never receive the "what" the "Who" you are trusting is more important.
There is a nobility in faith, a legacy that is worth it. Faith is endurance.  We are in need of endurance.  For those who endure to the end will be saved.  Endurance is proof of your salvation, to God? No!  To you!  Your faith matters.  Faith takes Guts and Grit for the glory of God… isn't that worth passing on?  A portrait reflecting the likeness of Jesus….  One who endured the cross, and sat down at the right hand of God.
Don't give up.  Press in today.  Ask for the strength to press in again tomorrow.  Those who have gone on before have paid far too dear a price for us to drop the baton now.  Pass on endurance.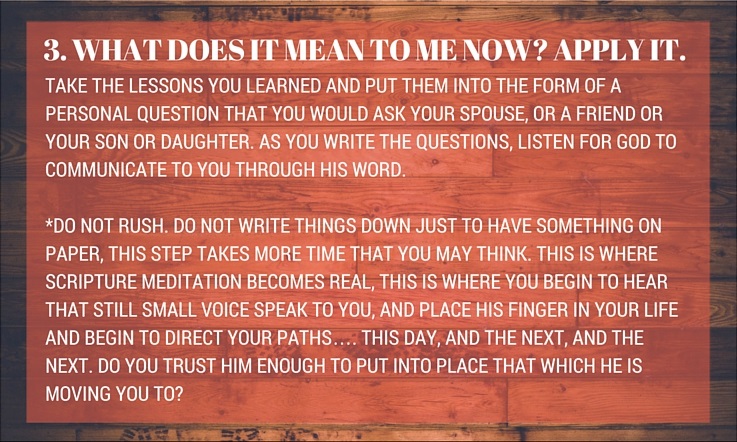 APPLY IT:
What is God asking us to press in to?  Where in our lives are we in need of endurance?  Have you walked away because God did not deliver you in the way you demanded?  Will you hold to His Word in spite of the results?  Will we keep our eyes fixed on the Who, and not the what?
LIVE IT OUT:
Today, LORD, relieve me of this tremendous burden, I pray you deliver me from it, but if you will receive more glory from me enduring even this without deliverance, give me the strength of Your Son to bear it for the glory of your name.  May I continue to hold on to the promise of WHO you are.
_____________________________________________________________
What Scripture are you studying now?  What have you learned?  How has the Lord spoke to you?  Share with us in the comments section.
__________________________________________________________
NOTE: We have streamed all of Kendra's studies this year via Periscope.  You can catch ALL the replays here.
Not sure how to use Periscope? 
1. You must first sign up for Twitter (it's free).  Click here for step-by-step instructions.
2. Then you sign up for Periscope (it's free).  Click here for step-by-step instructions.
You don't have to have Periscope to watch the replays.  You can just click on the links below.
Click here to watch Week One's study with a special performance by artist Jared Emerson.
Watch Week Two's message on TRUTH here.
Watch Week Three message here.  Kendra shines a Light on the woman with issues.
Watch Week Four message here.  Jesus is the Vine, we are the branches.
Watch Week Five message on Acts 22 here.