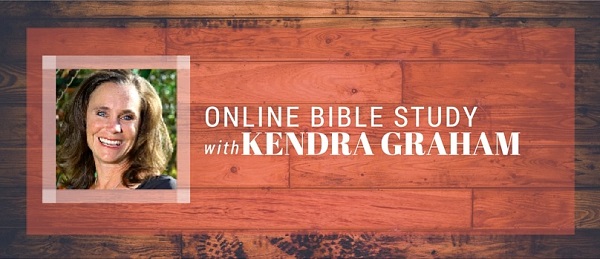 "Moreover, I will make My dwelling among you, and My soul will not reject you.  I will also walk among you and be your God, and you shall be My people.  I am the Lord your God, who brought you out of the land of Egypt so that you would not be their slaves, and I broke the bars of your yoke and made you walk erect."   (Leviticus 26:11-13, NASB)
 What Does it Say?
I will make MY dwelling among you. My soul will NOT reject you. I will walk among you, be your God and you MY people.  I AM the LORD your God who brought you out of Egypt, so you not be slaves, I broke the bars of your yoke and made you walk erect.
What Does it Mean?
Aaron Shust recently wrote a song called, "Zion."  There's a line in the song that says, "You have no other shepherd, you have no other Lord."  This phrase has been rolling around in my heart and mind for a few days, and in the end it brought me back to Egypt.
God's chosen people had been captive in the land of Egypt for over 400 years.  Pharaoh was the leader God's people knew.  The Egyptian gods were gods with whom the Hebrews were well-acquainted.  Throughout the land of Egypt, Pharaoh was seen as deity—a direct descendant of the gods.  In the eyes of the Egyptians, He made the sun rise and set, and he ensured the Nile would flood so the crops could grow. It was Pharaoh who brought the seasons and Pharaoh who protected the land.
Do you think it was possible for the Hebrews to believe that their own God had forsaken them after 400 years?  Is it too far-fetched to think that some Hebrews even found themselves in Egyptian temples, worshipping Egyptian gods?  Did the Hebrews ever look to Pharaoh to have their needs met?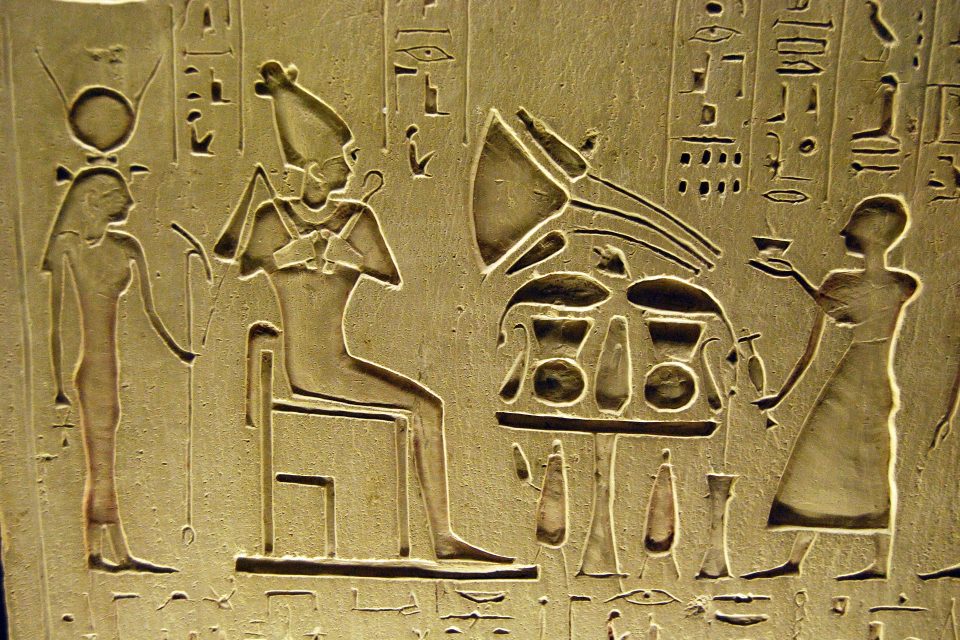 In many ancient pictures of pharaohs, the ruler is portrayed holding a shepherd's crook in one hand and a flail in the other, with his arms crossed over his chest.  In this way, the pharaoh was represented as being the shepherd and lord (or master) of Egypt.  The flail had multiple meanings: it was seen as a tool representing harvest, but it was also seen as a tool of power and punishment. The shepherd's crook, on the other hand, represented the pharaoh as the leader of his flock.
In the Exodus, God's chosen people were called out from under the leadership of and bondage to the pharaoh, yet that was all the Hebrews had known for generations.  God must have seemed very silent to them throughout those years of captivity.  Exodus 3 speaks of the pharaoh being a harsh taskmaster, breaking the Israelite slaves in both body and spirit.  Yet here in this Leviticus passage we see it revealed that Pharaoh would no longer be shepherd and lord:  YHWH, I AM that I AM would be their God and they would be His people.  That was the deal.
God was not ignorant of the hardships His people endured.  The Exodus 3 passage tells us God heard their cries and sent Moses, the deliverer (a foreshadowing of the day when God Himself would come as deliverer through Christ's incarnation).  Here in Leviticus, the Word of God reminds His people that God did not reject or forsake them.  YHWH is a God who desires to walk with His people; yet in order to walk with them, God had to call them out.  When God called His people out of Egypt—out from under the thumb of Pharaoh, out from bondage, and out and away from the gods Egypt worshipped, He was calling them #home.  They would have to go through the desert, yes; but that was where they would learn to walk with, see, and experience the love of this personal God who #delivered them.
God's call is the same today, and the same choice lies before us.  We are created to serve someone or something; that's how it is. The choice is Egypt, or God.  Egypt had all the amenities and wealth of life. Sure, the Israelites were slaves. It was terrible and they were miserable, but it was predictable. Walking with God in freedom is a daily choice of dependence.  Freedom is HARD.
God created us to walk with Him—to know Him and to need Him.  There is no better shepherd, no kinder Lord than the LORD, YHWH.   We have been called out from the slavery the world offers, into the freedom that God gives.  The world of Egypt (the world) offered slavery and death, and it still does today; whereas God gives LIFE and life eternal (John 10:10).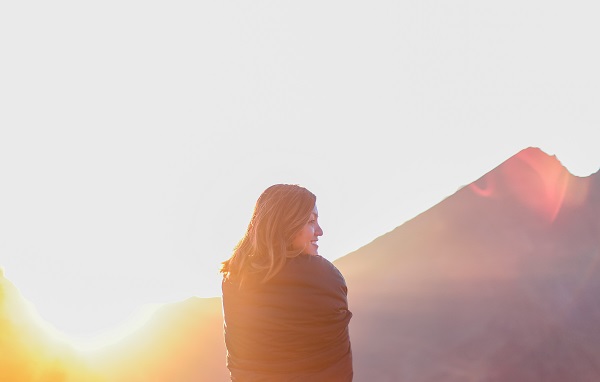 I pray that you'll determine today to have no other Shepherd, no other Lord.  Resolve to let YHWH lead you #home, even if the desert must be traversed in the process.  Oh, that we have ears to hear the One True God and voices to declare that the LORD is our God and we are His people.
What Does it Mean to me?
Who is my shepherd?  Who is my Lord?  Am I walking with God daily in freedom, or am I a slave to the world and all of its demands?
Do I even want to live in the freedom God gives?  What is the hardest thing I would have to leave behind in my "Egypt"?
Live it out:
Teach me how to walk with You, Jesus, even if it is through the desert.  Draw me to Your Word and teach me.  Give me the strength to live in the freedom You offer and died to give.  (John 3:16)
"Zion"
Aaron Shust
---
Click here for a schedule of seminar, concerts, and retreats at The Cove in beautiful Asheville, NC.
Are you a Christian church or non-profit ministry looking for a place to hold your conference, retreat or ministry event?  Click here for more information on holding your event at The Cove.
Visit the Chatlos Memorial Chapel, Visitors Center, and Ruth's Prayer Garden. Click here for directions and operating hours. Tours are free.
Follow us on social media.