Bible Study Community with Kendra Graham
Welcome to Kendra Graham's Online Bible Study entitled, "UNRESTRAINED."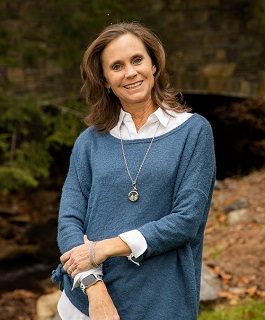 We will be posting the notes from each week of the Bible study on this page. If you would like to view the Bible study online, click here. This is a link to her Facebook page where the Bible study takes place every Tuesday evening at 7pm (EST). * If you also have any questions about your relationship with God or the Bible, please email: biblestudy@billygraham.org.
For this Bible Study, Kendra mentioned a book in the first week's introduction entitled, "Spiritual Profiling" by Tom Hovestal.  Click here to purchase this book on eBay, if you would like.
There is a spiritual profiling assessment that is also a great tool for you to use in understanding how you relate to those around you that are different from you. If you would like to take this free assessment, click here.
If you would like to order a copy of The Complete Jewish Study Bible, click here. 
How to Do Your Homework? Here is a video to show you the three questions to ask when reading God's Word. Click Here for the video.
INTRO WEEK  
INTRO NOTES-Intro Week Notes KG
Week One Workshop and Instructions on How to Study Your Bible-  Online Unrestrained Workshop John 21
WEEK ONE 
WEEK ONE NOTES– Download Kendra Graham Week ONE Notes 14
WEEK TWO 
WEEK TWO NOTES- Download Kendra Graham Week Two Notes
WEEK THREE
WEEK THREE NOTES– Download KENDRA GRAHAM WEEK THREE NOTES
WEEK FOUR
WEEK FOUR NOTES-  Download KENDRA GRAHAM WEEK FOUR NOTES
WEEK FIVE 
WEEK FIVE NOTES- Download KENDRA GRAHAM WEEK FIVE NOTES HERE
———————————————————————————————————
The Cove Schedules and Information
Click here for a schedule of seminar, concerts, and retreats at The Cove in beautiful Asheville, NC.
Are you a Christian church or non-profit ministry looking for a place to hold your conference, retreat or ministry event?  Click here for more information on holding your event at The Cove.
Visit the Chatlos Memorial Chapel, Visitors Center, and Ruth's Prayer Garden. Click here for directions and operating hours. Tours are free.
Follow us on social media.