By Joy Allmond
On April 19, women from all over the region will descend on the quiet, peaceful grounds of The Cove, in Asheville, NC.
During this one-day seminar, they will hear from Bible teacher and author Lisa Harper, who will bring truth from the gospels and lessons from recent life experiences to convey the liberating power of a relationship with Jesus.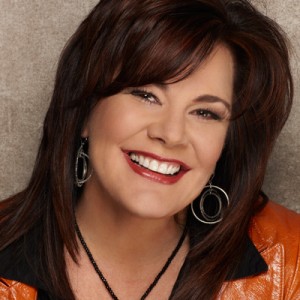 "I love that kind of intensive Bible study. I'm excited to go pretty deep in short amount of time. Plus, I'm pretty biased about The Cove," she said with a grin.
Stumbling Into Grace is the title of Harper's most recent book. Over the past few years, she has gone through a series of challenges and disappointments—including the death of a parent, the loss of a friendship and a health scare. She explained that this book (and this Cove seminar) is the result of a hybrid of her journals and what the Lord was showing her through her study of Scripture through those times.
"We tend to not talk about certain things in 'sanitized' church settings. I've experienced a ton of loss over years. And, there are so many things, like what I've faced and what others face that can't be tied up with a neat application bow," she said.
"It is so cool that the emotions that every woman faces runs parallel with what Jesus said in the gospels. So, during my own healing time, it was a natural for me to write this message because of what Jesus was teaching me."
Harper is passionate about helping other women discover that they don't need to "have it all together" for Jesus to love them. As she quoted Brennan Manning,  "Jesus loves us as we are, not as we should be."
She wants them to see that Jesus is more accessible though failures, disappointments and hurts. As she puts it, "There is sanctity in scars."
She wants others to understand that Jesus is the hero of the Bible, not us. She wants women not to glory in sin, but glory in the redemption of Jesus.
During her day at The Cove, one of the passages she will explore with the guests is the story of the man at Bethesda—a paralytic who had been visiting for 38 years, in hope of healing.
"Jesus asked him, 'Do you want to get well?' Well, he's a paralytic, so of course he wants to get well. He acknowledges that he can't drag himself to the water. Then, Jesus tells him get up and walk, she recalled. "Like this man, I want us to recognize that life is hard, but we were made for more than this. Jesus came to restore."
As for her day at The Cove with the women who join her, she wants to see them begin to understand God's delight in them, and for healing to take place.
"There are woman bound by shame and by a lack of real intimacy with Jesus. I pray that this day will be a turning point in a new direction for them."
Ladies, there is still time to plan on joining Lisa!  Click here for more details!