Ladies, it's that time of year again!  A special time set aside for you to rest in the presence of God and learn more about who He is and who you are in Him.
The Cove's Annual Women's Bible Study begins Tuesday, January 7th.
Come away each Tuesday (1 morning and 1 evening study) for the next several weeks and hear God's voice speaking to you.
Click here or call 1-800-950-2092 for more details and to register.  It's free!  Don't forget to bring a friend or two.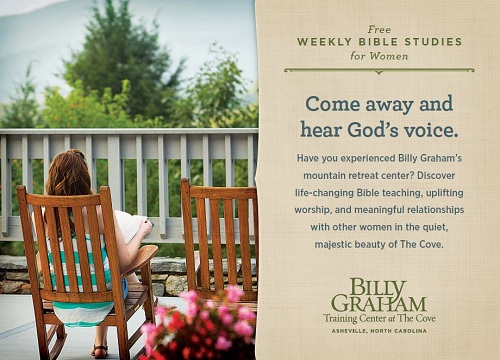 See what Kendra Graham has in store for her evening study here.

See what Jane Derrick has planned for her study here.