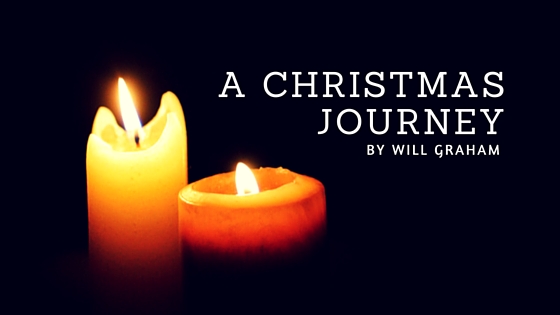 By Will Graham, Cove Executive Director
Christmas is often called the most wonderful and magical time of the year. I have to admit that I feel the same way. I love the crisp weather, spending time with family, eating delicious meals and treats, and watching the kids open up their presents.
All those things are great, and there's no reason to not enjoy them. Of course, if they are the only things on which I focus, I'm kind of missing it, aren't I?
Christ is the reason we celebrate Christmas, and Christmas is an incredible time to share Christ with others. There are many different ways to do this, but a few in particular that are very easy.
The Christmas Story: I understand that the kids want to get to the presents, but please don't neglect to read the story of the birth of Jesus, found in Luke 2. This is the easiest way to instill in your children a love and appreciation for the meaning of Christmas, and it's a nonthreatening way to introduce unsaved family to a key portion of Scripture.
Share Your Testimony: Do you remember that time in your past before Christ saved you, and how your life has changed since Jesus (the One whose birth we celebrate) came into your life? Take this opportunity to publicly share your gratitude for what He has done for you.
The Greatest Gift: Yes, we open gifts on Christmas, and it is incredible fun. It's also a wonderful opportunity to explain the greatest gift of all. God so loved you and me that He sent His only Son to us that holy night in Bethlehem. He came to redeem and save us. Best of all, that gift is free and available to everybody, regardless of their circumstances or past.
An important point to remember in all of this as you're sharing the Christmas story, your own story, and focusing on the gift of Christ Jesus is this: An unopened present is an unaccepted present.
What good is it if I bring a gift to your house, put it under the Christmas tree, and you never open it? It might be wrapped in the most beautiful paper and tied with the finest of bows. It could be a one dollar trinket or the deed to a mansion. But until you open up that gift, until you accept it, you have not yet received it. It's not yours.
The same is true of Jesus. He's standing with His arms wide open. He's knocking on the door. But He must be received. My friends, the best thing I've ever done in my life was accept that gift.
This Christmas, don't miss the opportunity to share the Savior with your family and friends. In doing so, don't let the moment pass without inviting them to open the present and accept the free gift of eternal life in Christ Jesus.
Will Graham